Sponsored Post: We've teamed up with Eggland's Best to bring you delicious breakfast to dinner or dessert recipes using their nutrient-rich eggs.
This classic recipe for Lyonnaise Salad is an easy and delicious salad that's filling enough to have as a meal.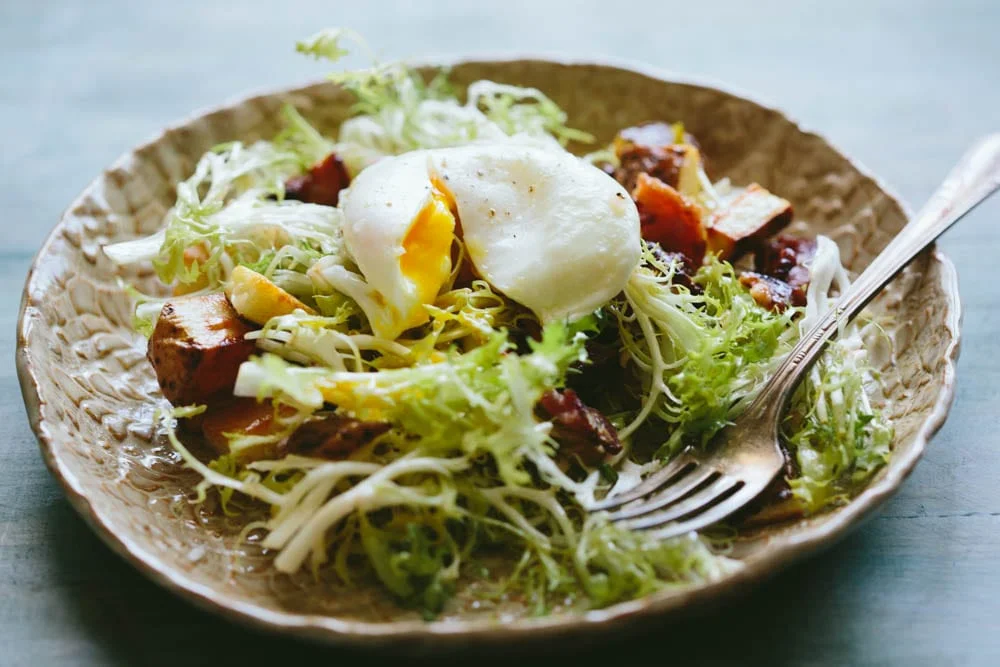 I've always been a sucker for the classics. There's something deeply comforting about a dish that's been in rotation longer than I've been alive. Classic recipes have stood the test of time for one reason and one reason only: they're good.
Lyonnaise Salad is a classic French recipe that comes from the city of Lyon along with other classics such as Lyonnaise Potatoes and Coq Au Vin. This hearty entree salad makes what I consider the perfect lunch, but with a glass of crisp white wine it makes a pretty killer dinner, too. With ingredients like bacon, potatoes, and a poached egg, it would actually fare quite well for breakfast, although I haven't gone so far as to make it first thing in the morning (yet).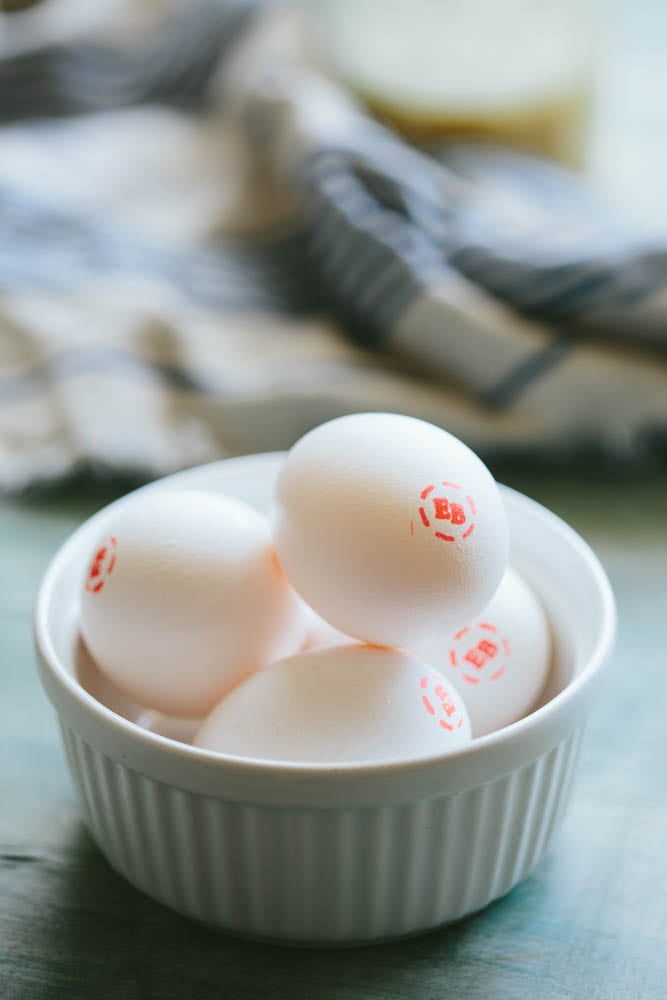 This salad starts with a head of frisee lettuce, which happens to be one of my favorite types of lettuce for it's unique frizzled leaves and slightly bitter flavor. If you're unable to find frisee, you can substitute escarole or even bibb lettuce instead. Thick lardons, or matchsticks, of bacon give a meaty, salty bite as well as some added protein, while crispy potatoes add texture and bulk. Croutons are more traditional, but I love the way the potatoes soak up the flavors. All of that gets tossed together in a tangy dijon vinaigrette, and then topped with the crowning jewel: a perfectly poached egg.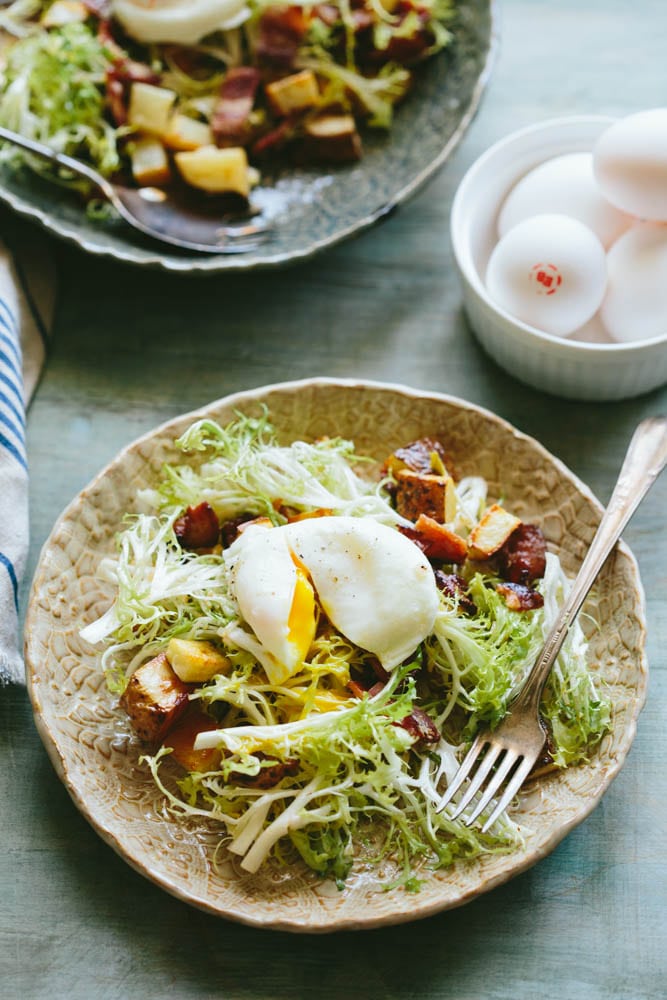 Poaching requires nothing more than a pot of boiling water, and of course, eggs. I'm using Eggland's Best eggs because they're superior to conventional eggs thanks to the all-natural vegetarian diet that gets fed to their hens. It contains no animal by-products, no recycled or processed foods, no hormones, steroids or antibiotics of any kind. Eggland's Best eggs have the same amount of protein as conventional eggs, but less calories, fat, sodium, and cholesterol. Not to mention, they're also higher in omega-3 fatty acids, DHA, folate, lutein, and vitamins B, D, and E.
Some folks like to add a splash of vinegar to their poaching liquid to help set the whites, but after years of experimenting I've found that it's not really necessary. Growing up, my dad made perfectly poached eggs on the reg, and he never bothered using vinegar. Plus, I find that sometimes vinegar can give the eggs a strange texture and off-putting flavor. If you insist on using it, my advice is to keep it minimal – no more than a tablespoon for a medium sized pot.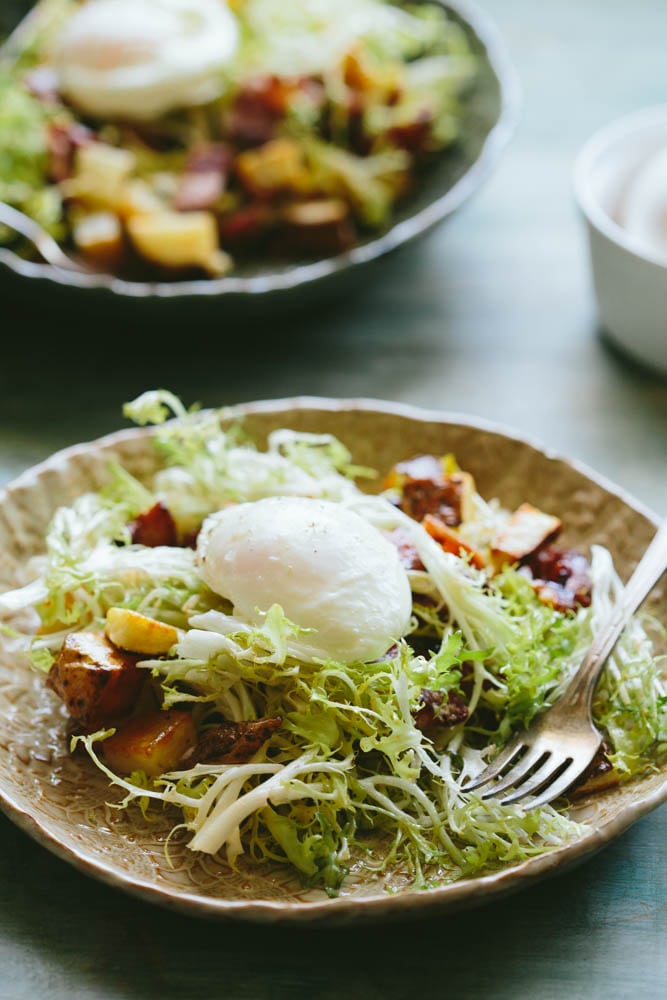 It's important to keep your water at a steady simmer the whole time. Not a rolling boil, but not flat either. Crack your eggs into a dish first, then use a big spoon to create a whirlpool in the water, then gently place the eggs in one at a time. My dad's rule of thumb is to always start your toast the second the eggs go into the water. That way, the eggs will be perfect as soon as the toaster dings. We're not making any toast today (but it would certainly go well on the side), so instead budget about 3-4 minutes for the eggs to cook, which will depend on the temperature of the eggs before they go into the water. Be sure to drain them very well on a towel before placing over the dressed salad so that it doesn't get watered down.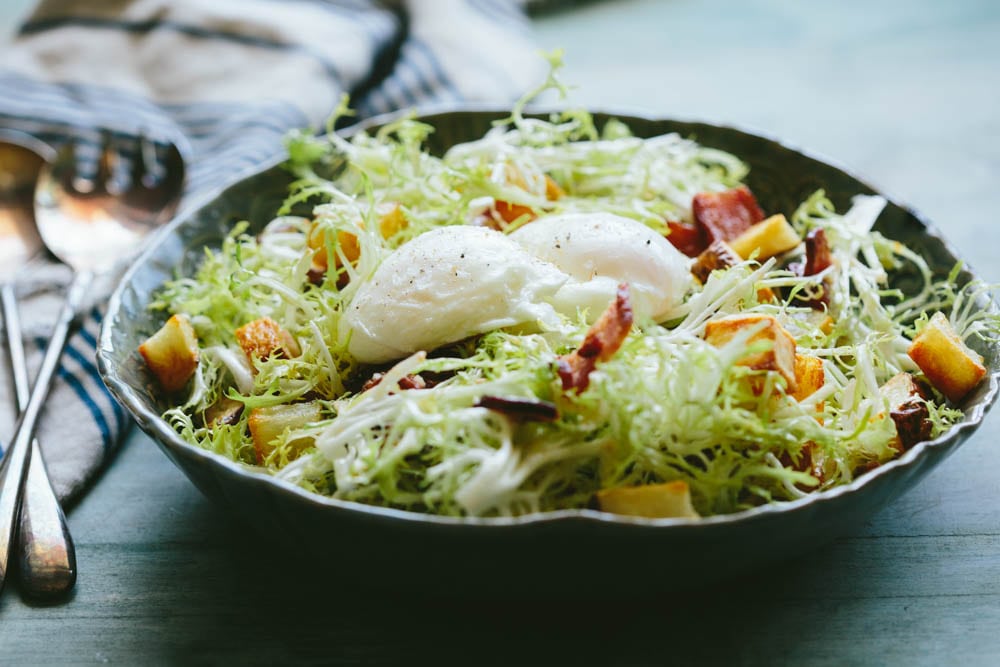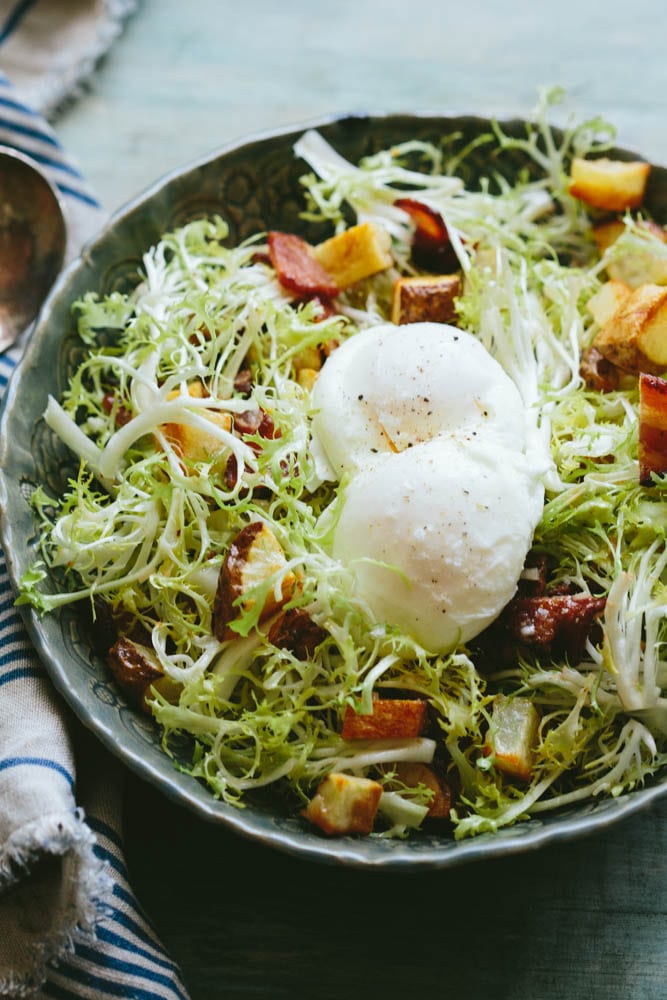 When you cut into that egg, the yolk will ooze out onto the salad, coating every piece of goodness in that luxurious, velvety sauce. It's one of my absolute favorite salads to eat any time of year, for any meal of the day, and i hope you give it a try.
Click here for the full recipe.