Lightly Smoked Trout by Chef Ernest Jagodzinski of Autentyk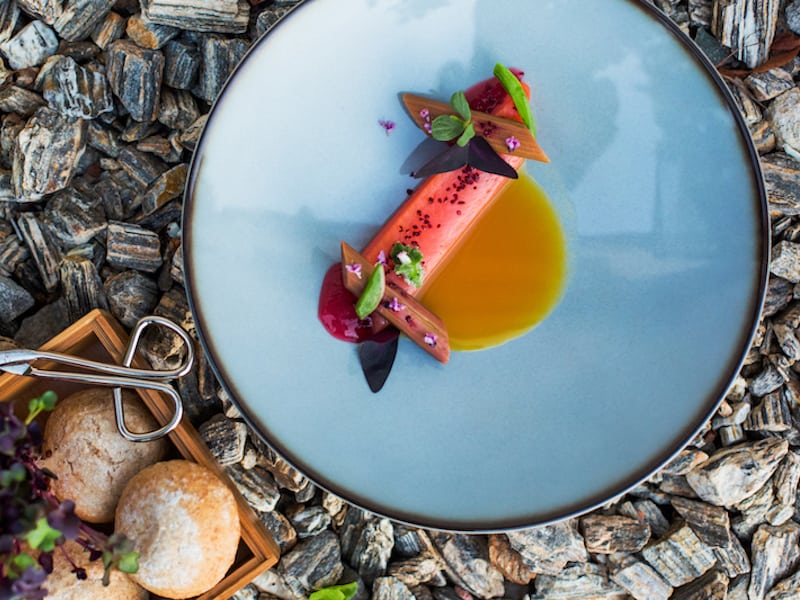 Autentyk is one of those restaurants you don't want to share with other foodies but you know you have to because yes… it is a gourmet's ultimate destination.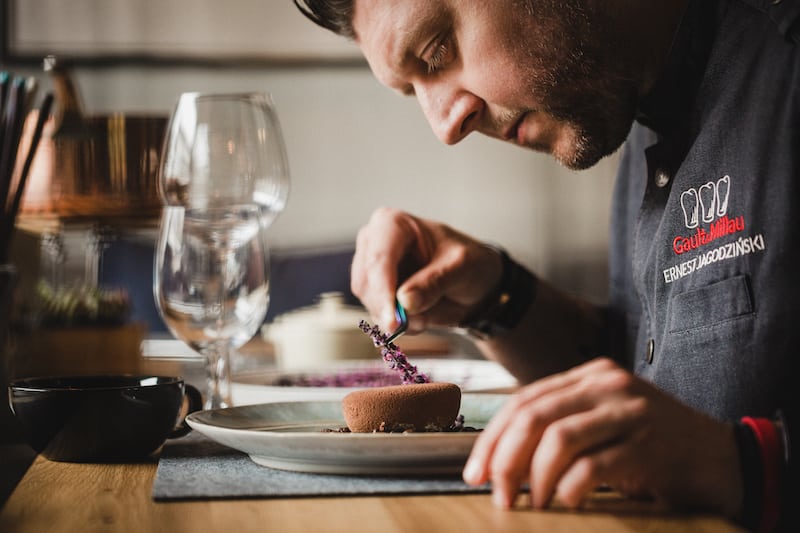 The restaurant is owned by Chef Ernest Jagodzinski one of Poland's great chefs and stays true to its name. Autentyk, directly translated in English is Authentic and everything from the people you meet in restaurant, chef and of course ingredients used in his kitchen are truly real. Although you would not of guessed it as you sit patiently waiting for one dish after the other to stream out of the kitchen – you are in fact in Poland – in Poznan – the outer suburbs eating a meal which can easily rival a famous restaurant in culinary capital Copenhagen.
Autentyk by Chef Ernest Jagodzinski – you should visit… but if you can not – here is a tiny taste of what you are missing out on.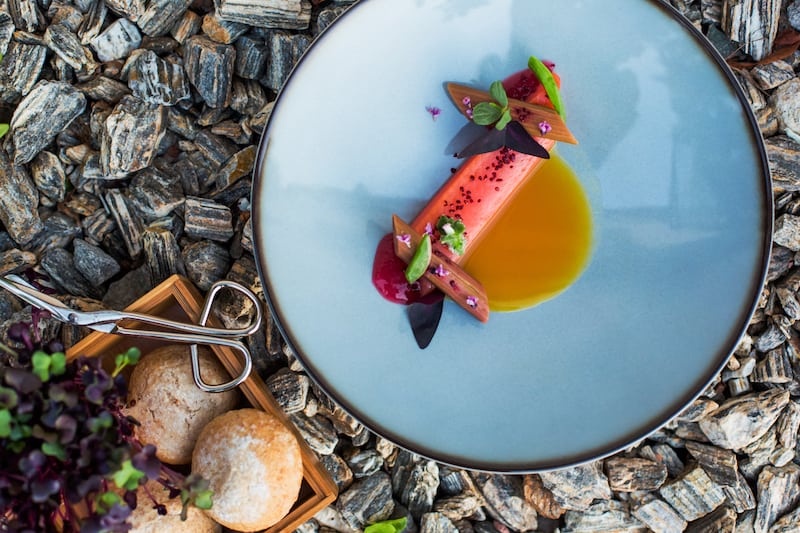 See Also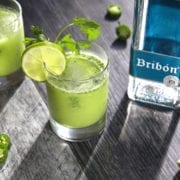 As the restaurant promises, the restaurant uses ingredients from local producers like the trout from Zielenica in Poland.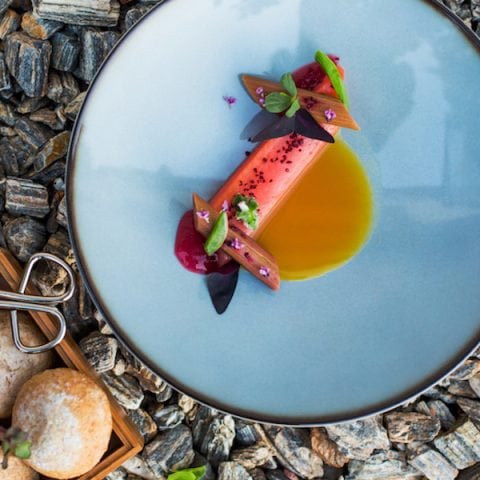 Lightly Smoked Trout
Chef Ernest Jagodzinski
Ingredients
Salsa:
Mango fresh 60g

Mango pure 10g

Passiflora pure 5g

fresh red chili 1g

coriander roots 5g

lemon olive oil 1tbspoon

Ponzu gel 15g

Ghoa cress form Koppert cress
Ponzu :
yuzu juice 50ml

lemon juice 50ml

Soya sauce 60ml

water 75ml

dashi 75ml

rice vinegar 75ml

brown sugar 25g

Thai red chili 1 pcs
Instructions
Blend all together, and sieve the stock, boiled. add 3,5g of agar agar boiled 5 minutes and let it cool , after that mix in thermomixer

Take off the skin of the trout and cut into a portion.

Diced mango and chili. Coriander roots diced finely. Add pure of mango and passiflora and mixed gently. Put Lemon olive oil.
Michelle Tchea
Michelle Tchea is a 4-time bestselling author. Her books include, Building a Perfect Meal, My Little SoHo Kitchen, Signature Dishes (Australia's Best) and Chefs Collective. Her work can be found in other leading luxury travel and food magazines including Travel+Leisure Asia, SMILE, NUVO Magazine and The Telegraph