Chocolate and Yogurt Loaf with Zucchini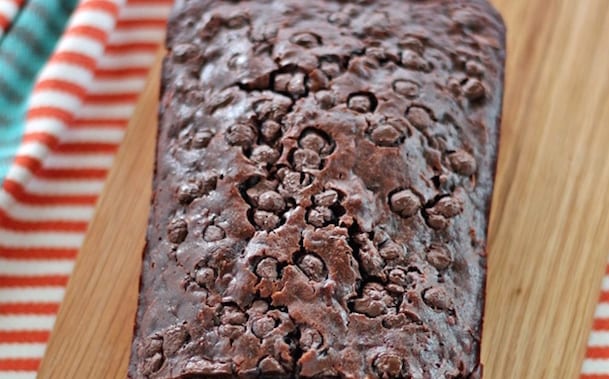 Zucchini adds great moisture and texture to this chocolate-loaded cake with a tang of yogurt. Fold in chocolate chips to create a simple and indulgent dessert.
By Ann Low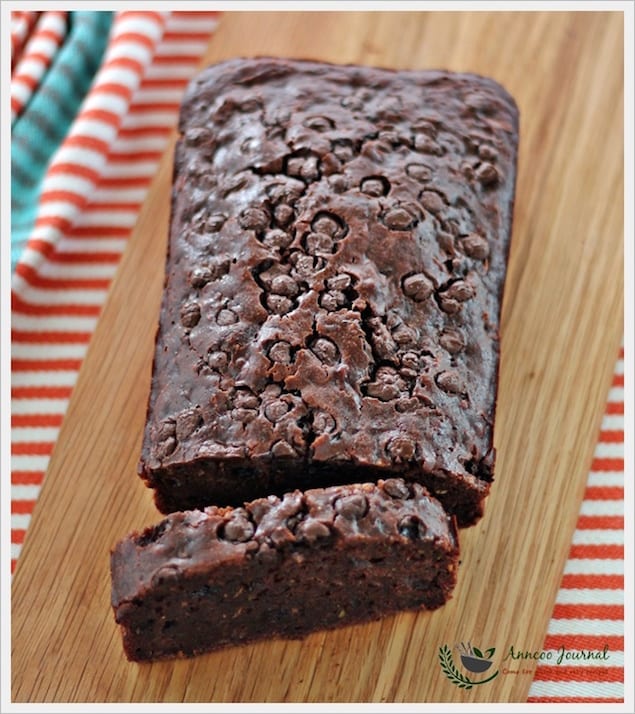 I happened to buy 3 pieces zucchini for only three dollars at the market the other day. Don't know what to do with them, I google searched for a recipe and came across my friend Zerrin of Give Recipe shared this quick bread recipe, Chocolate Yogurt Zucchini Bread. Zucchini doesn't have a lot of flavour but it gives a nice moist texture and I love that this recipe little oil is used. With the yogurt and chocolate chips added also made this bread taste so delicious.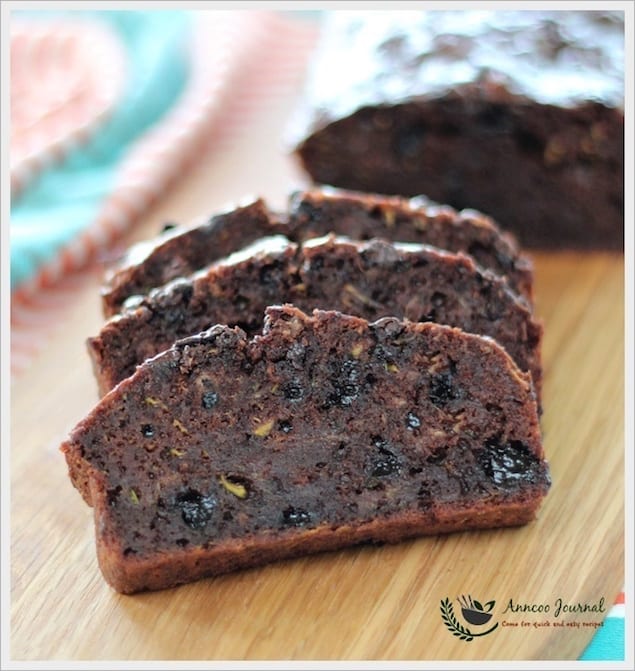 Chocolate and Yogurt Loaf with Zucchini
Zucchini adds moisture and texture to this chocolate-loaded cake with a tang of yogurt. Fold in chocolate chips to create a simple and indulgent dessert.
Recipe Type:
Baking, Chocolate
Ingredients
2 large Eggs (70g each)
½ cup Vegetable oil (65g)
1 cup Sugar (I used ¾ cup - 135g)
½ cup Yogurt (100g)
1.5 cup Flour (170g)
⅓ cup Valrhona cocoa powder (25g)
1.5 tsp Baking powder
¼ tsp Salt
1 tsp Vanilla extract
3 cups grated and lightly squeezed Zucchini (about 200g)
1 cup Chocolate chips (100g)
Instructions
Preheat oven to 350F (180C). Grease 2 small loaf pan (I used one long loaf pan) and set aside.
In a large bowl, beat eggs and sugar with a hand whisk. Add in oil, yogurt and vanilla extract, mix well.Add in sifted cocoa powder and mix with a spatula.
Mix flour, salt and baking powder together and sift it into egg wet mixture. Stir until smooth, but don't overdo it.
Add in grated zucchini and stir just until it is coasted with the batter.
Mix in ¾ of chocolate chips into batter and fold to just combined. Don't overmix it.
Pour batter into prepared pan and top with the remaining chocolate chips and bake for about 50 minutes or skewer inserted into the center of the cake comes out clean.
Let it cool completely before slicing and serving.
Ann Low
Ann Low is the author of Anncoo Journal, and loves to bake and cook for both family and friends. She acquired a strong passion for culinary skills from a very young age by watching her grandmother prepare delicious meals for the family. Ann believes that baking is an art and she wants to share her baking and cooking experiences with everyone in the world.