Chicken Dumplings with Vinegar Dressing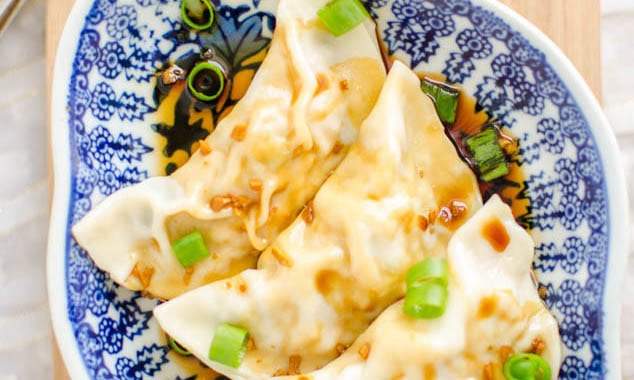 This is a much simpler dish than you think.  Don't be fooled by the number of ingredients because really, you can always save time by making a large batch and saving them for another meal.  And they are superb for entertaining too. 
By Josephine Chan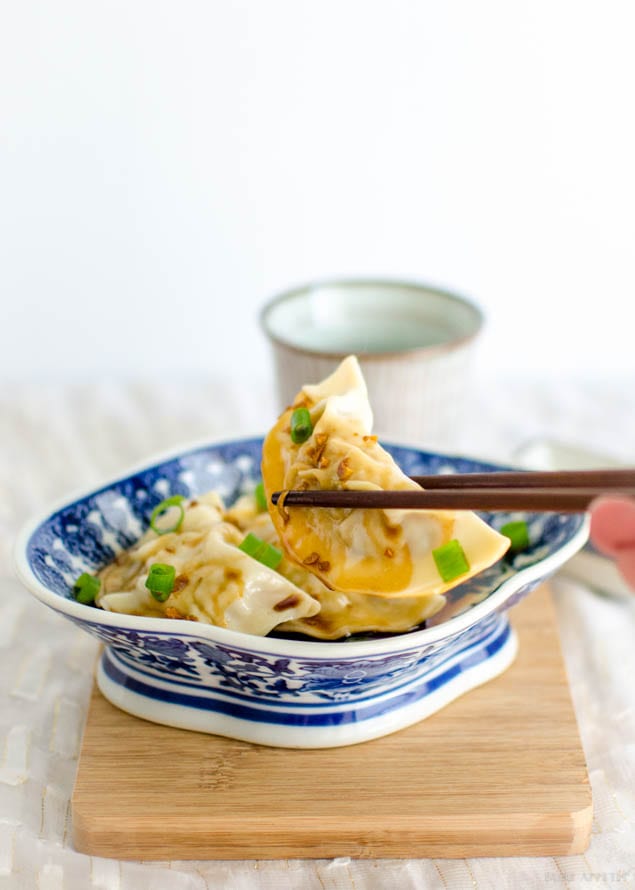 I have a confession to make.  I am a cookbook addict!  This recipe is one of the many reasons why I bought the cookbook Chin Chin the Book with recipes from Chef Benjamin Cooper.  If you happen to be in Melbourne, please be sure to add Chin Chin to your culinary agenda.  You will not be disappointed.
This is a superb dish for entertaining friends and family.  The recipe yields 20 dumplings and if you can't finish all of them, freeze the dumplings for drop-arounds in the near future.  My family absolutely fell in love with the recipe – the dumplings are so flavoursome and the sourish vinegar dressing really opens up the taste bud.  Eat one and you'll want more.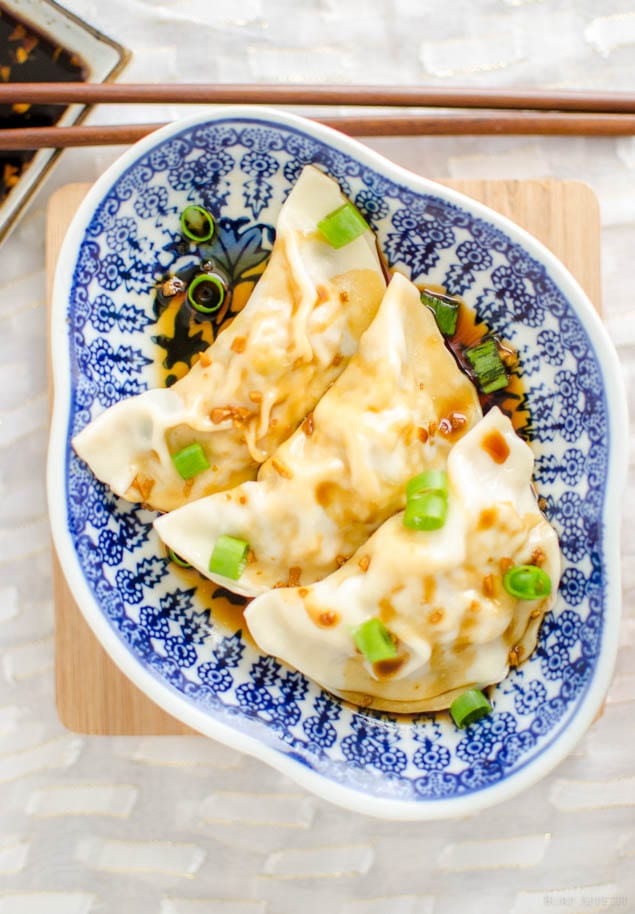 Chicken Dumplings with Vinegar Dressing
Simple dumplings that you can create for your family or to entertain friends. I like to make more so I can keep some in the freezer for the next few days.
Ingredients
Dumpling filling
200g chicken mince
1 coriander root
1 garlic clove
4 pcs dried shiitake mushrooms, soaked, finely chopped
1 spring onion, whites finely sliced for filling & greens finely sliced for garnish
4 green beans, finely sliced into rounds
¼ cup corn kernels
½ tbsp caster sugar, to taste
½ tbsp oyster sauce, to taste
1 tbsp light soy sauce, to taste
20 gyoza wrappers
Dressing
⅓ cup soy sauce
1 tbsp kecap manis
1 tbsp chinking black vinegar
¼ tsp sesame oil
¼ knob ginger, finely chopped
½ tsp water
Instructions
Mix all ingredients for dressing and set aside.
Finely mince the coriander root and garlic. Then mix the coriander, garlic, chicken mince, shiitake, spring onion whites, green beans, corn, sugar and sauces in a large bowl. With your fingers, gently massage the mixture to ensure all ingredients are combined evenly.
Scoop 1 tsp of the chicken mince mixture onto the centre of the gyoza wrapper, brush along the half moon edges with little water and seal into a half moon shape. Repeat until you've finished them.
Line a steamer basket with baking paper. Leave small gaps around the edge to let the steam through. Place all dumplings on a steaming tray one-by-one on a single layer. Cook the dumplings for 10 minutes or until cooked through. If you are steaming frozen dumplings, leave to steam longer.
Arrange the dumplings on a serving tray. Drizzle with the vinegar dressing and garnish with sliced spring onion greens.
Josephine Chan
Josephine is a Melbourne-based food blogger with a passion for food and photography. She loves to cook recipes that remind her of her childhood and ignite the classic flavours she has loved from her home in Malaysia. Follow her journey through her blog, Burp! Appetit where she explores and experiment with home-style cooking from Malaysia, Asia and rest of the world.