If your not a fan of beets, these little beauties may just change your mind.
By Alisha Randell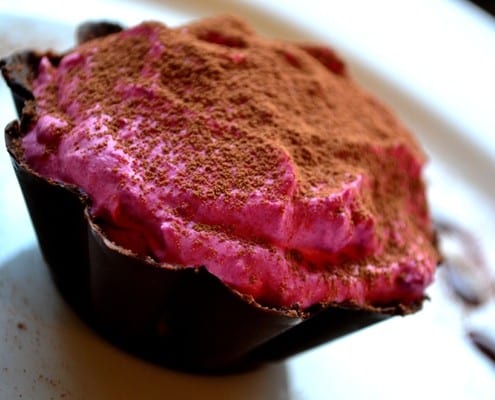 Beets like many root vegetables, are not the most glamorous or visually appealing while in their natural state. And they tend to fall into the "Hate them", or "Love them" category for many.
I happen to be a lover, in fact I would go so far as to say that I am a huge fan of beets. And for me, any variety will do.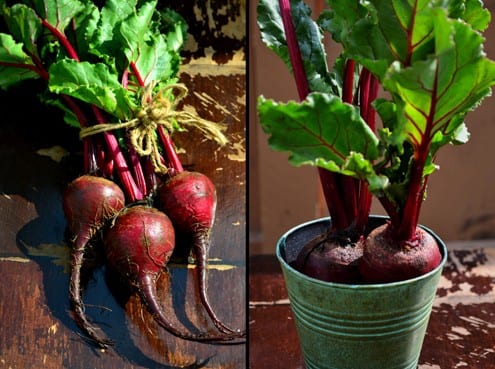 For this these little treats however, the red variety works best as it lends such a beautiful color.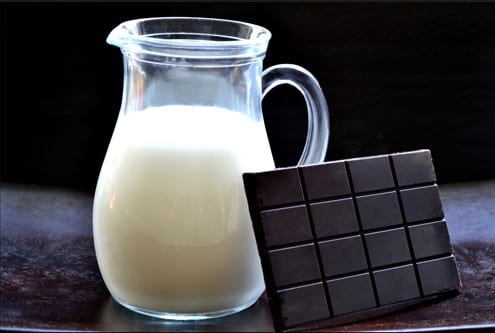 Using a high quality chocolate with at least 75% cocoa will make all the difference here. Typically the higher grades of cocoa have less sugars and have a deep smooth flavor with hints of fruitiness.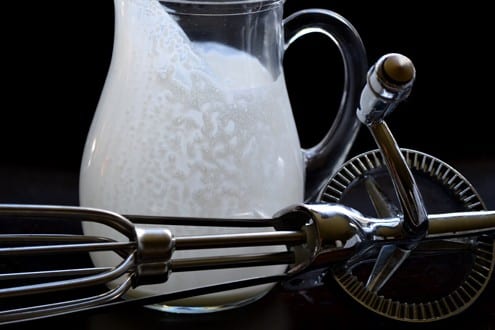 Another ingredient that should be of the best quality available is the cream. The fresher and colder, the better. In fact it is a good idea to make sure all of the instruments being used for the mousse portion are completely chilled. Including beaters, whisks, bowls, etc.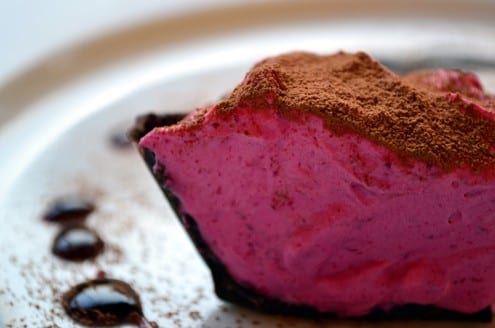 Print
Chocolate Truffle and Beet Mousse Candy Cups
Chocolate Truffle and Beet Mousse Candy Cups with Red Wine and Beet Juice Reduction
Author:

Alisha Randell

Prep Time:

2 hours

Cook Time:

40 mins

Total Time:

2 hours 40 minutes

Yield:

8

-

1

0

1

x
For the chocolate truffle cups

8 oz

(

226.8 g

) of 85% cocoa dark chocolate

1 cup

(

240

ml) of organic heavy cream

2

Tbs (15 ml)butter, unsalted

2 1/2

Tbs (37.5) red wine
For the beet mousse

3

medium size red beets
Juice of

1/2

lemon

2

–

3

tablespoons reserved beet juice

1 pint

(

453.6 g

) heavy cream

2

Tbs (30 ml) agave, halved
For the red wine/beet juice reduction

1 1/2

c (360 ml) red wine

1/2

c (120 ml) reserved beet juice

2

Tbs (30 ml) agave, or fine grain raw sugar
For garnish
A few tablespoons Aztec cocoa powder,
or semi sweetened coca powder
*You will also need small silicone cups, blender or small food processor, large mixing bowl and hand mixer.
Instructions
For the chocolate truffle cups
Chop your chocolate, and place it in a mixing bowl.
Heat your cream over medium-low heat in a pot, add the butter, and heat until boiling.
Once the cream begins to boil, remove immediately from the heat, and put the mixture into the chocolate.
Let the mixture sit for a few minutes, then stir until fully incorporated.
Now add the wine, stir the chocolate mixture until it is smooth.
Place your mixture in the refrigerator about 30 minutes or so to firm up a bit.
Now take a few spoonfuls of the mixture and press into the silicone cups like you would a pie crust.
Making sure to have an even coating, place back in the refrigerator for a few hours to overnight, or until set and the silicone cup can be easily removed and you are ready to add your mousse.
For the beet mousse
Gently clean beets with a vegetable brush and trim off leaves and top stem to about 1/2 inch, then trim off root end to just expose a bit of the beet bottom. *Note: typically when boiling beets you do not want to expose any of the inner portion of the beet. However since we will be utilizing our liquid, as beet juice, we will be trimming them here.
Place beets in a medium to large pot with a lid. Add enough water to cover beets about 1/3rd of the way up.
Place on a medium/high heat and bring to a boil. Once you reach a boiling point place a tight fitting lid on pot, reduce heat a bit to prevent the pot from boiling over.
Continue to boil beets until completely tender, any were from 30 minutes or more depending on the size of your beets and pan.
Once beets are tender, remove from heat (reserve beet juice) and place beets under cold running water until cool to the touch. Peel beets and roughly chop.
Place cooled beets into the food processor or blender,add 1/2 of the agave, lemon and beet juices.
Purée until completely smooth, adding more beet juice if necessary.
Place beet purée in refrigerator until completely chilled.
Now prepare your whipped cream. Place heavy cream in a large chilled mixing bowl. Beat with a hand mixer or whisk that has been chilled.
Continue to beat cream until just softly peaked. Add agave or sugar at this point,continue to beat until you have just achieved a slightly firm peak.
Once whipped is ready, gently fold in the chilled beet purée, until smooth. Chill for about 30 minutes or so until you have the desired creamy mousse like texture.
For the beet juice and wine reduction.
Place wine, beet juice and agave into a shallow pan, allow mixture to simmer over a medium heat until reduced by half.
Assemble by placing generous amounts of mousse into chilled truffle candy cups. Then sprinkle on a bit of Aztec cocoa powder.
Allow cups to rest for just a minute or so then serve.
Alisha Randell
Alisha Randell is a former Executive Chef turned Private Chef and Culinary Instructor. She is the Co-Creator/Author of The Ardent Epicure blog "An Ode to the Pleasures of Food". Growing up with a dad as a culinary guide, whom was as well an executive chef, food and seeing food as an art form has been a lifelong passion and exploration.