A deliciously hot salad based on a street food recipe from India.
By Nik Sharma
Chickpeas come in so many fun colors and varieties. You have the regular chubby garbanzo beans and then these brown and green varieties that are a little smaller and sturdier in their texture when cooked. This salad is based on a street food recipe from India that is light and delicious. You would normally find vendors selling this spicy hot salad out of cones of newspaper, topped with fresh lime juice and hot chili flakes.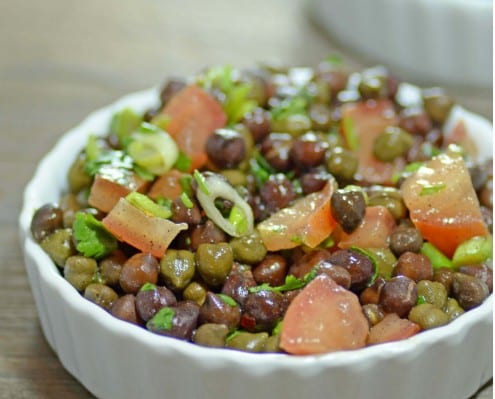 Ingredients
½ cup green chickpeas
½ cup brown chickpeas
1 bunch fresh scallions (about 1 cup)
1 large tomato (about 1 cup)
1 teaspoon red chili flakes (I used dried Kashmiri chili)
2 limes
salt and pepper to season
Instructions
Soak the chickpeas in water overnight.
Drain and rinse the chickpeas with cold water.
Boil the chickpeas in a pot of water till tender. This should take about 45 minutes, then drain the chickpeas and keep aside.
In the mean time, prepare the rest of the vegetables. Slice the tomato in half, discard the seeds and chop the tomato coarsely.
Finely slice the scallions at an angle. In a mixing bowl, add the chickpeas, tomatoes and scallions.
Slice the limes in half and extract their juice. Add the juice to the vegetables, sprinkle the chili flakes and toss to mix.
Season with salt and pepper.
Serve immediately or chilled with toasted naan or flat-bread.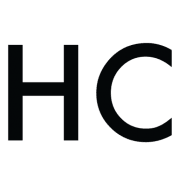 Nik Sharma
Nik Sharma is the cook, author and photographer behind "A Brown Table" and currently resides in Washington D.C. He is a self-taught cook that is constantly trying to infuse "exotic" spices and ingredients by learning different cooking techniques in day-to-day meals with the motto of keeping all cooking methods fun, simple and useful.