Natalie McLaury considers herself a bit of a hoarder when it comes to magazines. Never one to pass up a good deal on a subscription, it's to the point where she now finds herself receiving a magazine in the mail several times a week. Most of the time, she rips out pages of recipes but fails to actually create the recipe in her kitchen. Not anymore! Join Natalie as she cooks the magazines.
By Natalie McLaury
Does your stomach start growling between 2:30 and 3:30 every day? I find it's around that time each day at work that I need a little 'pick-me-up' to power me through the final hours of the workday. I usually have an apple or another piece of fruit, but lately I found I was still hungry. You can only raid your co-workers stash of peanut butter filled pretzels so many times, and so I decided it was time to find a new afternoon snack.
Enter these chocolate peanut butter energy bars from Health Magazine. Made with whole wheat flour and oats, they were definitely better than a candy bar from the vending machine or a cookie leftover from a meeting. I even cut the amount of sugar in half, mostly so that after dinner I could justify eating whatever baked good is inevitably in my kitchen at the time.
 These were exactly what I needed—satisfying without being overly sweet. They didn't bake up as thick as the photo in the magazine, but thanks to the peanut butter, peanuts, and oats they had enough staying power to last me until dinnertime. I found they were better the day after I made them, and we finished off the entire batch in about four days. Not sharing them? I'm sure they'd freeze well individually wrapped, much like I did with these granola bars.
See Also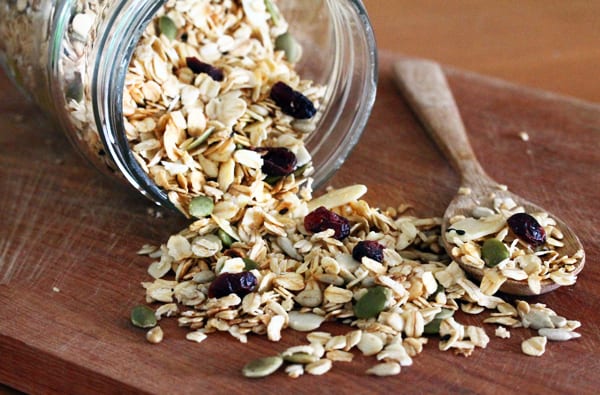 Chocolate Peanut Butter Energy Bars
Homemade granola bars featuring peanut butter, chocolate chips, and dried cranberries
Ingredients
½ cup whole-wheat flour
½ tsp baking soda
½ tsp ground cinnamon
½ cup light brown sugar
½ cup peanut butter (chunky or creamy)
2 large eggs
2 tbsp canola oil
1 tsp pure vanilla extract
1½ cups old-fashioned oats
¾ cup dried cranberries
½ cup dry-roasted peanuts
¾ cup semisweet chocolate chips
Instructions
Preheat oven to 350F. Line a 9 x 13 inch pan with foil and spray with cooking spray.
In a small bowl, combine the flour, baking soda, and cinnamon. In a large bowl, beat the peanut butter with the brown sugar. Add eggs, oil, and vanilla and beat until combined.
Add flour mixture to peanut butter mixture and stir to combine. Stir in oats, cranberries, peanuts, and chocolate chips.
Press mixture evenly into the prepared pan. Bake for 20-25 minutes, until lightly browned and firm to the touch. Allow to cool completely on a wire rack before cutting into squares.
*Bars can be stored in an air-tight container at room temperature for 3-4 days.
Notes
from Health Magazine
Also check out
this
recipe for chewy granola bars.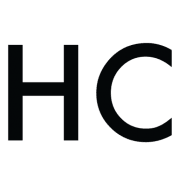 Natalie McLaury
Natalie McLaury is a St Louis based food writer with a passion for real food and experimenting in the kitchen. Her cooking ranges from healthy three course meals to decadent desserts, and she shares many of her food tips and recipes on her successful The Sweets Life blog . As an avid runner and fitness expert, she also gives the occasional tips on how to combine a serious interest in health with a sweet tooth.