One of the first rules of chocolate is that it is always (ALWAYS) a good idea to add chili to it.
By Tamara Novacoviç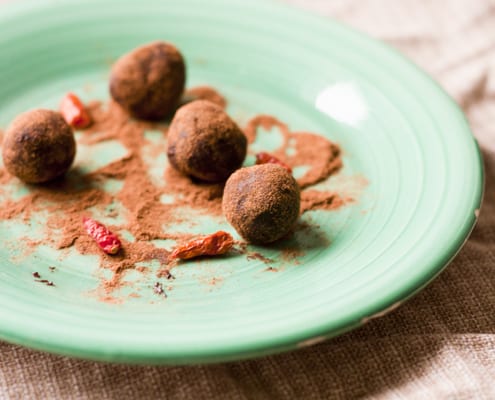 Chocolate Chili Truffles Recipe
Add some chili to your dark chocolate truffles for another depth of flavor
Ingredients
7 oz (200 g) dark chocolate
0.4 cups (100 ml) heavy cream
½ or ¼ tsp chili powder
3 tbsp cocoa powder
Instructions
Heat cream with chili. Remove just before boiling, add in chopped chocolate, stir until it all combines.
Refrigerate until the mixture firms up and shape into balls. Roll them into cocoa powder.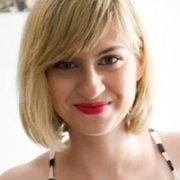 Tamara Novakoviç
Tamara Novakovic is a passionate self-taught cook, food blogger, freelance food writer and photographer behind bite-my-cake.blogspot.com. Her life journey has led her through Faculty of Humanities in Zagreb, Croatia to discovering passion for making cakes. She is currently a weekly food columnist for Croatian newspaper V magazine and food magazine Repete.