Favorite Polish foods are given modern twists at Lwia Brama and here is a quick and easy recipe for a Polish Steak Tartare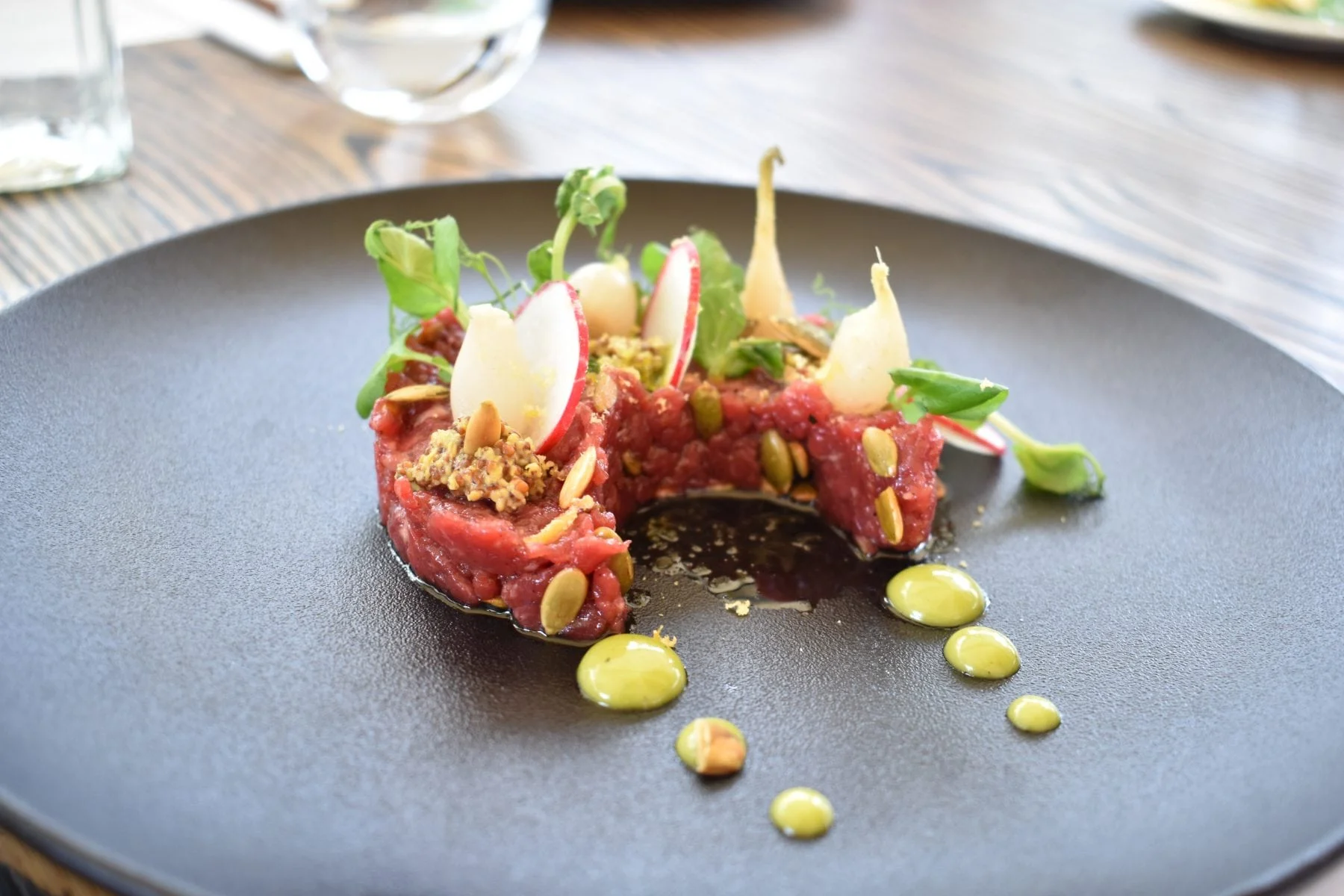 Dumplings, Cabbage Rolls and Zurek.
There are a lot of national dishes in Poland with influences from neighbouring countries. In Wroclaw, the food festival, A Plate Full Of Europe ( Europa na Widelcu) is a highlight which brings together great European nations and their culinary dishes. For its tenth year this year, more than 200,000 people, 550 cooks and 398,000 dishes were served to hungry Wroclaw locals and visitors.
Although there are a handful of great restaurants in Wroclaw, you can't go wrong with Restaurant Lwia Brama  ( The Lions Gate) which sits on the same street as the iconic cathedral in the old-town of Wroclaw.
Polish favourites are given modern twists at Lwia Brama and here is a quick and easy recipe of a favourite Polish dish, Steak Tartare
Wonder what other great restaurants are in Wroclaw, Poland?

Steak Tartare from Wroclaw, Poland
Ingredients
NOTE – no quantities are listed as each amount is subject to individual taste
sirloin from Polish ecological breeding
canola eco-oil
pumpkin seeds
pickled red onion
fresh lovage
egg yolk
french mustard
Instructions
Separate the egg whites and yolks. Set the whites aside in a glass jar with a lid and put them in the refrigerator or freezer for a future use in another recipe. Put the yolks in a bowl.
Finely chop the red onion and fresh lovage , then add them to the bowl. Add the mustard, olive oil, Mix well.
Using a knife, chop the beef into small pieces until the desired consistency is obtained, then add the pieces to the bowl with the other ingredients. Season with salt and pepper to taste and pumkin seeds.
Form the mixture into flattened mounds and place one mound onto each individual serving plate. Serve immediately.