A visit to this iconic monument located in the historic center of the city of Turia, Valencia.
By Kelly Simpson
Recently we were in Valencia and as always, we stopped at one of my favorite places in the city, The Central Market.
The Central Market of Valencia has approximately 400 merchant partners and is considered one of the largest markets in Europe where more than 1,500 people work on a daily basis.  This historic landmark is located in the heart of the capitol city  and continues to thrive as the trade and business center for which it was originally contructed in 1928.  Throughout its history, this great market has been a vital part of everyday life for the locals as well as a great place to stop in for a visit on your next day trip to Valencia.
The market has more than 8,000 square meters and is divided into two spacious and bright areas.
It´s the ideal place to find a wide range of produce and products from Valencia and the Mediterranean coast……
…… and a mixture of aromas, colors, sounds and flavors.
Products from the land to the sea. It´s a "must-stop" for eating fresh and natural and also supporting the local merchants.
How about some nice red prawns from Denia for dinner?
It's a treat to find such a variety of fresh and seasonal products in one place. The market is a display of abundance, quality, professionalism and symbol of good food and drink.
With the best products of the Mediterranean diet and items only found in Spain, the market is a great place for bringing visitors to enjoy this scene where every corner has something interesting and attractive, not only for the palate, but also for the eyes.
A bit of sweets to end the visit.
There´s no doubt…. the Central Market of Valencia is a paradise for lovers of good food.  It´s well worth the stop.
Mercado Central
Plaza Ciudad de Brujas s/n
Valencia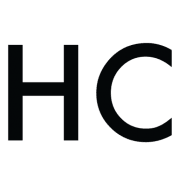 Kelly Simpson
Kelly Simpson, a native of Miami, Florida - has spend more than 10 years living on the Mediterranean coast in Gandia, Valencia. Kelly is the Editor of the Spanish version of Honest Cooking, honestcooking.es.