Castello Summer of Blue — Spicy Middle Eastern Pizza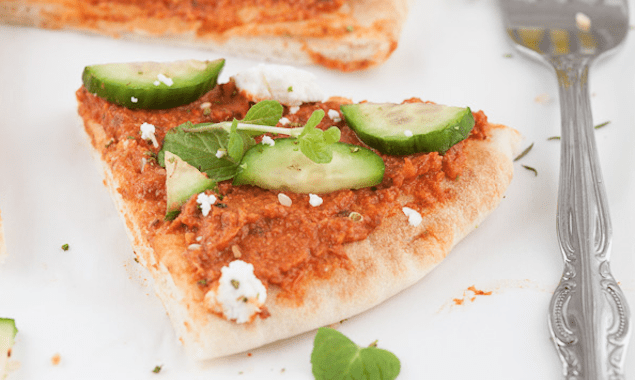 PARTNER POST – Get inspired with creatively crafted Castello Blue Cheese as we celebrate a Summer of Blue with #BluesdayTuesday.
A quick summer meal is made on pita with spicy muhammara, a hot pepper sauce, topped with fresh cucumber, mint, and creamy blue cheese.
By Lail Hossain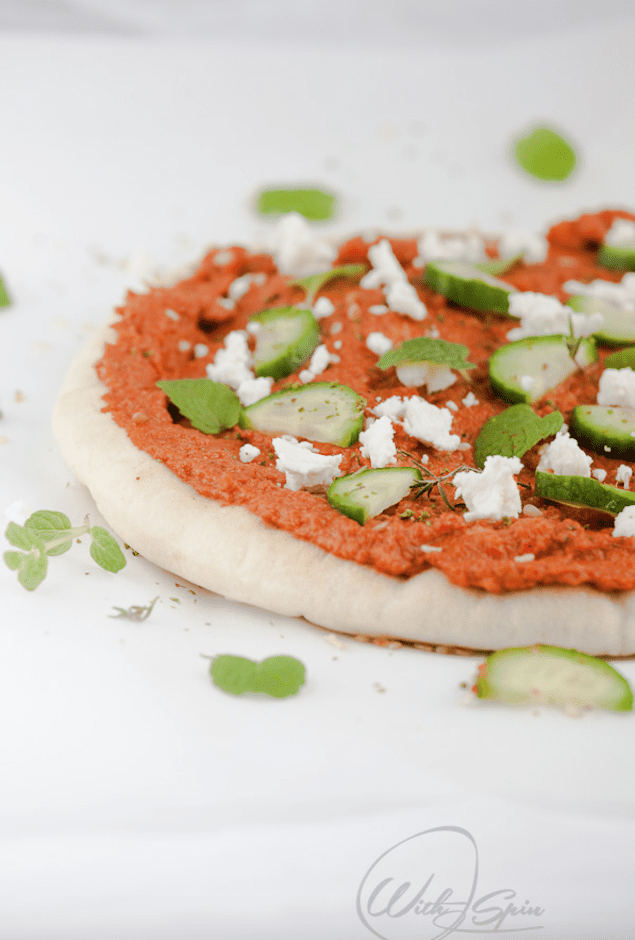 In the scorching summer heat in my part of the world, it's often nice to be able to fix a healthy meal that requires no baking or cooking. Something light and refreshing that can be put together in a heartbeat. Partnering with Castello for a Summer of Blue, I'm munching on a delicious muhammara pita pizza as I write this. No baking or cooking required. Think of this delicious muhammara flatbread as pizza that crossed Middle eastern dip.
See Also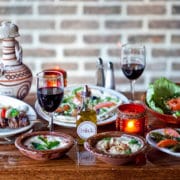 The nutty-hot flavor of muhammara makes a fiery base for this pizza. Fresh cucumber and mint adds an amazing refreshing touch to the pita pizza.Topped with Castello blue cheese, the whole pizza comes together in less than 5 minutes. Whether it's lunchtime or dinnertime, you can relish this hearty and satisfying pizza anytime.
Castello Summer of Blue — Spicy Middle Eastern Pizza
A quick summer meal is made on pit with spicy muhammara, a hot pepper sauce, topped with fresh cucumber, mint, and creamy blue cheese.
Ingredients
1 pita bread
2-4 tablespoon Muhammara (homemade or store bought)
1 medium Persian cucumber, cubed
Dash of sumac
1 teaspoon sesame seeds, toasted
Mint
Castello Blue cheese
Instructions
Toast the pita or warm the bread in the microwave.
Spread muhammara on the pita.
Add the cucumber and sprinkle some sumac and sesame seeds.
Top with blue cheese and mint.
Notes
The pizza is equally great tasting with hummus (homemade or store bought).
Lail Hossain
Lail Hossain finds cooking to be an explosion of creativity. She is enthusiastic about modifying a laborious step of an old recipe, and experimenting with different ethnic recipes by adding her own spin to it yet keeping the recipes simple, healthy, and delicious. Originally from Bangladesh, Lail shares her journey of food, creativity and family in her blog "With A Spin". She is also very passionate about highlighting Bangladeshi cooking to the international culinary space.