Cookies aren't just for dessert. Deep down we all know this, but sometimes it takes a cookie dough loaded with fiber and protein to remind us of this fact.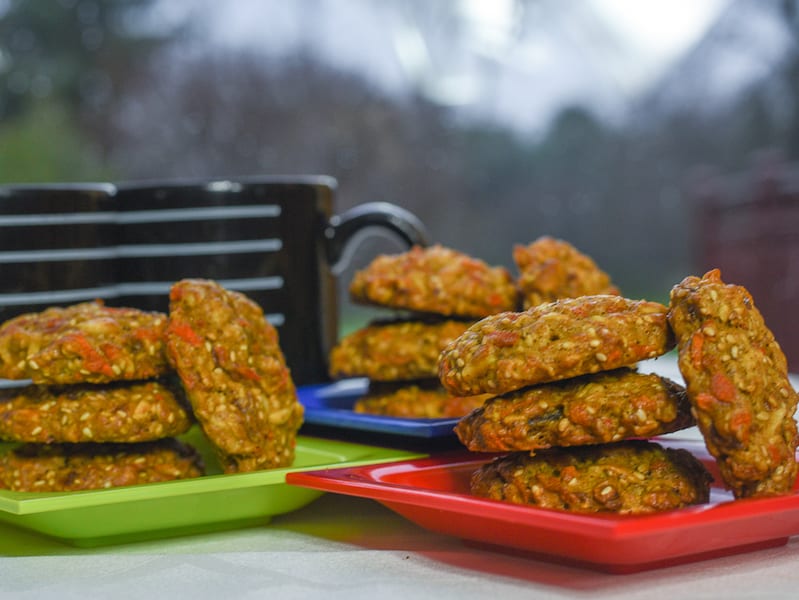 Free the cookie! Invite it to breakfast! These gently sweet, soft and chewy cookies are satisfying breakfast fare and perfect for busy mornings. They are vegetarian and dairy free, protein rich and full of fiber and best of all—they are made from real ingredients and taste great. Serve them at room temperature or warmed in the toaster oven. If serving warm, try spreading these with cream cheese just before serving. It's melty, creamy and just a little bit indulgent. These are great prepped the night before and baked in the morning.

Ingredients
½

cup

plus 2 tablespoons mild olive oil

2

tablespoons

toasted sesame oil

¾

cup

158 grams dark brown sugar

1

egg

1

tablespoon

16 grams vanilla bean paste

1

1-inch piece fresh ginger, peeled and finely grated

1½

cups

195 grams unbleached, all-purpose flour

1½

cups

120 grams old-fashioned oats

½

teaspoon

3 grams baking soda

1½

teaspoons

8 grams baking powder

¾

teaspoon

3 grams kosher salt

2

teaspoons

5 grams roasted ground cinnamon

½

teaspoon

1 gram toasted ground cardamom

4

medium carrots or 9½ ounces baby carrots

peeled and finely grated (about 2 cups)

1

cup

172 grams roughly chopped pitted dates

½

cup

60 grams toasted almonds, roughly chopped

1½

cup

68 grams toasted sesame seeds
Instructions
In a large bowl, combine the oils and brown sugar and whisk until completely combined. Add the egg, vanilla bean paste, and ginger and stir well.

In a separate bowl, combine the flour, oats, baking soda, baking powder, salt, cinnamon and cardamom and mix well. Add the carrots, dates, toasted almonds, and sesame seeds and mix well.

Add the flour mixture to the sugar mixture and mix just until combined. Cover and refrigerate for about 1 hour, until fully chilled.

When you are ready to bake, preheat the oven to 375°F. Line 3 rimmed baking sheets with parchment paper or Silpats. With damp hands, shape about 2 tablespoons of the dough into a ball and place it on one of the prepared baking sheets (see Kitchen TIps). Repeat with the remaining dough, leaving about 1½ inches between the cookies. (You'll have 12 cookies per sheet.) With damp fingers, press each ball to a thickness of about ½ inch (they will be about 1¾ inches in diameter.

Bake 2 trays at a time for 10 to 12 minutes or until the cookies are a light golden brown at the edges. Cool on the baking sheets for 1 to 2 minutes; then transfer to cooling racks and let cool completely. These cookies will keep for one week. In a pinch, they can can also be individually wrapped (tightly, please) and frozen for up to a month, and reheated before serving.
Notes
To toast spices, pour the ground or whole seeds into a frying pan or cast-iron skillet and set over medium heat. Toast for 10 to 20 seconds, or up to 1 minute, until fragrant. Watch carefully so the spices do not burn.
A food processor makes quick work of grating the carrots. Use a grating disc for best results and process just long enough to grate the carrots nicely without make mush.
Toasting nuts brings out their flavor. You can buy almonds and other nuts pre-roasted, but it's easy to do yourself.
If you wish, you can use a small (2-tablespoon) ice cream scoop to portion the cookie dough on the baking sheet assures uniform size.
This recipe is inspired by the Quaker Oats healthy carrot oat cookie recipe.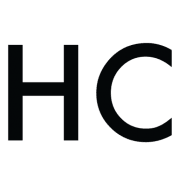 Tami Ganeles Weiser
I am Tami Weiser—food writer, food anthropologist, and culinary professional. Join me in finding a genuine expression of your heritage through food, incorporating who you were, who you are and who you want to be. At theweiserkitchen.com I offer original, globally-inspired, seasonal, kosher-style recipes, culture and history made relevant and a dollop of kitchen wisdom to take you and your cooking from good to great.