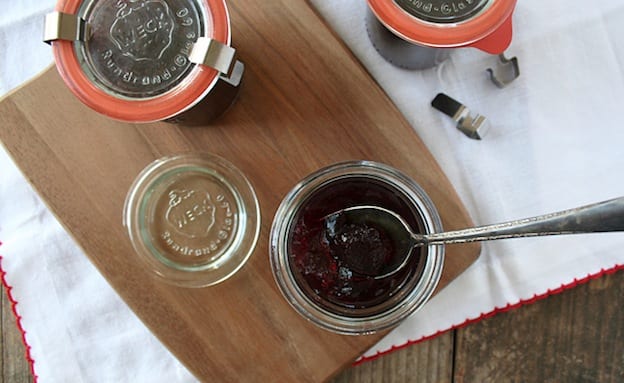 Even though you can't do a lot of jam making in the winter time, it doesn't mean you can't have canned jelly.
By Diana Baumen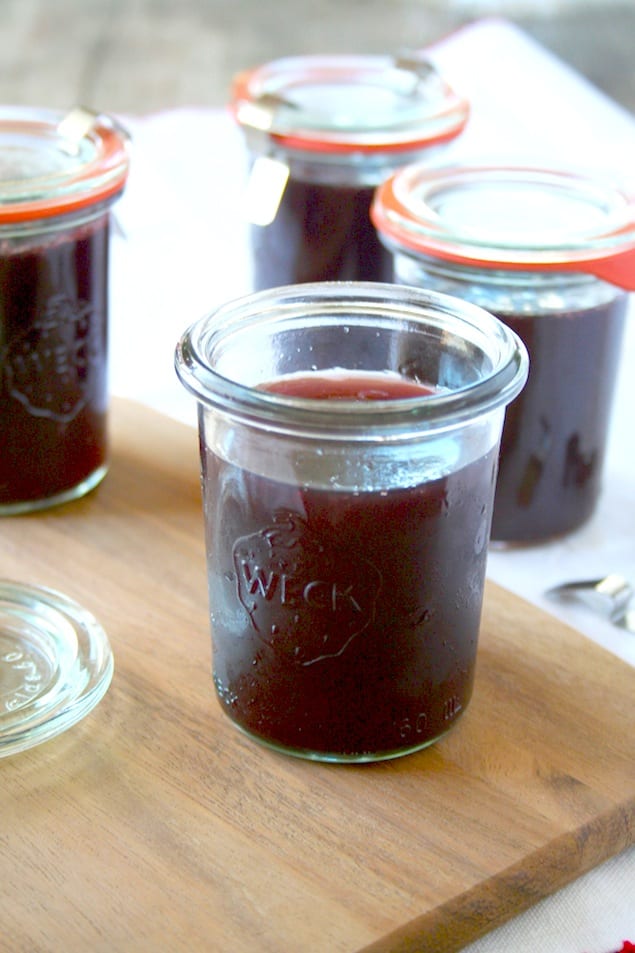 Jam or preserves is made by using crushed fruit. So it ends up being filled with the fruit pulp. Jelly on the other hand is made with fruit juice. So it ends up being clear and gelatinous. Jelly, in my opinion is a great option for winter canning since you can readily buy great organic fruit juices free of sugar at your local organic markets. To make the grape jelly it takes about 10 minutes. I prefer to sweeten my jelly with organic sugar to ensure a thicker consistency. For jams, my sweetener of choice is honey. To make the grape jelly, all you need to do is heat up the fruit juice in a heavy bottomed sauce pan, add the calcium solution and lemon juice, and then bring that to a boil. Once the grape juice has come to a boil, add 2 cups of organic sugar mixed in with the pectin and whisk through for 2 minutes. You'll know the jelly is done by giving it the spoon test. Scoop out a spoonful of the grape jelly and immediately place it on top of an ice cube to cool. If it is thickened and sticks to the spoon it is ready.

Canned Fruit Juice Jelly
Ingredients
4 tsp pectin powder
2 cups organic sugar
4 cups organic fruit juice
¼ cup lemon or lime juice
4 tsp calcium water
Instructions
Stir pectin into the sugar until completely mixed.
Combine the fruit juice, lemon juice, and calcium solution in a pan and bring to a boil.
Stir in the pectin-sugar mixture and return to a boil; stir vigorously for 1-2 minutes.
Check firmness with a jelly test Ladle into jars and seal in a hot water bath for 10 minutes.
Diana Bauman
As a first generation American, Diana shares her family's traditional Spanish and Mexican recipes at her successful blog Spain In Iowa. She also writes about faith, family, organic gardening, raising backyard chickens and preserving the harvest.