It's hot out . It's summertime. It's salmon season. It's time to grill.
By Olivia Caminiti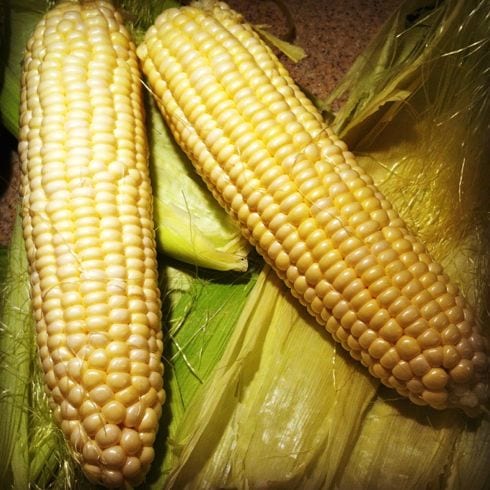 It's hot out . It's summertime. It's salmon season. It's time to grill. In Northern California we have the privilege of being to use the outside grill because we want to enjoy the weather. In so many other summer cities use the grill as a default from the oven because of the dread of heating up the house.
These summer salmon tacos satisfy all my cravings: freshness, crunch, a little spice, and a hit of protein. The minimal amount of each ingredient that is needed to make the topping for these tacos allows for a quick preparation especially when needed to make it 4-24 hours ahead.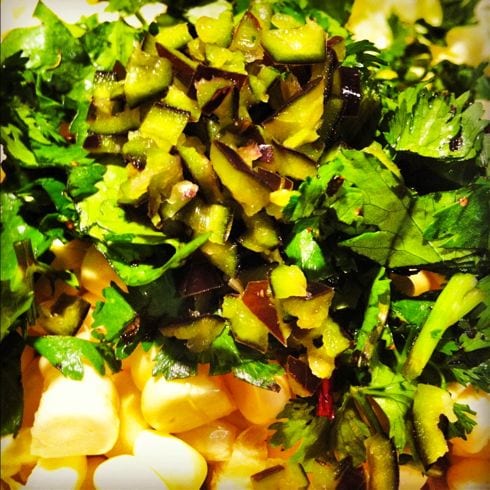 The most unique element of these tacos are the Czech Black peppers, found at my local farmer's market. I was looking for a pepper that was more mild than a jalapeno meanwhile being very open to a pepper of a different flavor. In the peak of summer these peppers were mild to medium with a very dark purple-black skin and a green flesh to add a fleck of color to my cabbage- corn salsa. Keep the seeds and ribs with no fear just expectation of great flavor.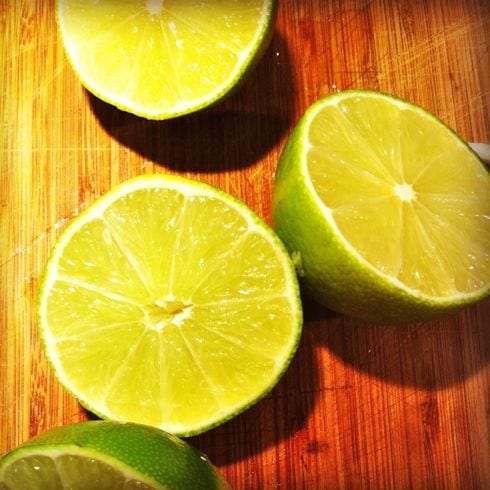 Lime, lime, and more lime. Don't be shy.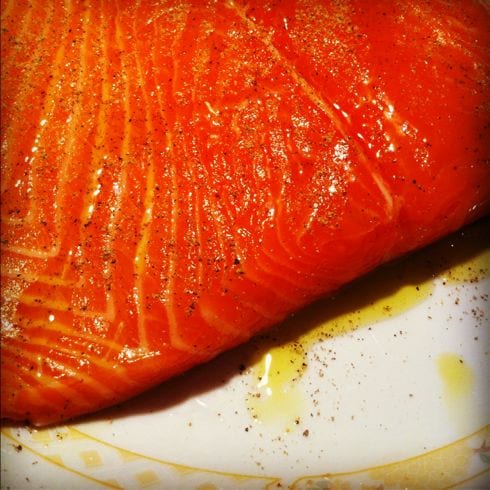 Great tortillas are the key to any taco. A tortilla with great flavor and texture to match. La Tortilla Factory Handmade Style Corn Tortillas are a blend of white corn and wheat to allow for flexibility, nutrition and, of course, flavor. Now to get it together to make my own homemade tortillas will be the next step in trumping this grocery store find… Maybe for the next taco night.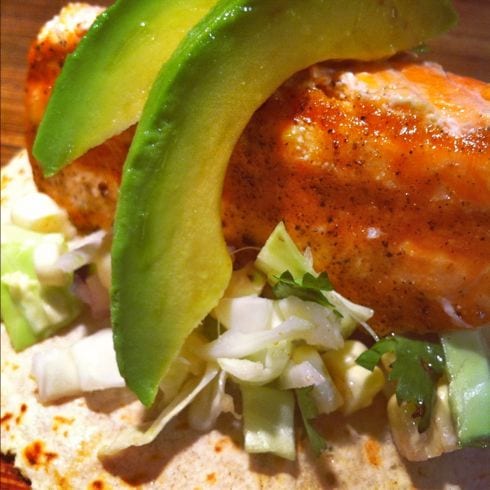 California Love- Summer Salmon Tacos
Summer in California calls for these healthy salmon tacos.
Ingredients
1 lb. salmon
salt & cracked black pepper
1 tsp. olive oil
2 ears corn, cut from cobb
¼ cup cilantro, rough chop
2 Czech Black peppers, diced
¼ head green cabbage, chopped
½ cup lime juice, about 3 lime halves
¼ tsp. salt
¼ tsp. powdered cumin
8 corn tortillas
1 or 2 avocados
Instructions
Mix corn kernels, cilantro, Czech Black peppers, green cabbage, salt, cumin, and lime together. Do 4-24hrs ahead of time to allow cabbage to soften and flavors to marry!
Preheat gas grill on medium heat. Oil grill and place salted, peppered, and oiled salmon, skin side down for about 8 minutes. Flip to have flesh side down for 4 minutes.
Remove salmon and put tortillas on the grill. Remove after about 3 minutes checking for grill marks on one side and warm on the other.
Put corn slaw on the tortilla, then ⅛ of salmon, and top with slice of avocado.
Enjoy & repeat!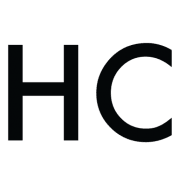 Olivia Caminiti
Olivia's passion for food is rooted in California's Bay Area though now regrowing in Austin, Texas. She mixes with her travel experience, eye for beautiful food and intuition to find the next ingredient to keep a balance in life. See what she incorporates next and check-out her website at oliviacaminiti.com