Exploring the world for the holidays has crossed our minds repeatedly, but it is not a norm because it breaks our tradition.  Breaking away from the customs and beliefs from past generations, is scary. Why? Stuffing the turkey and baking a Gruyere topped green bean casserole are things we have seen and done since joining the human race. It has become a fundamental part of us. It is safe to claim these traditions are tried and true to us, yet it does not stop us from wondering how would a thanksgiving feast be hearing the bells of Big Ben while sampling the festive tea cakes during high tea?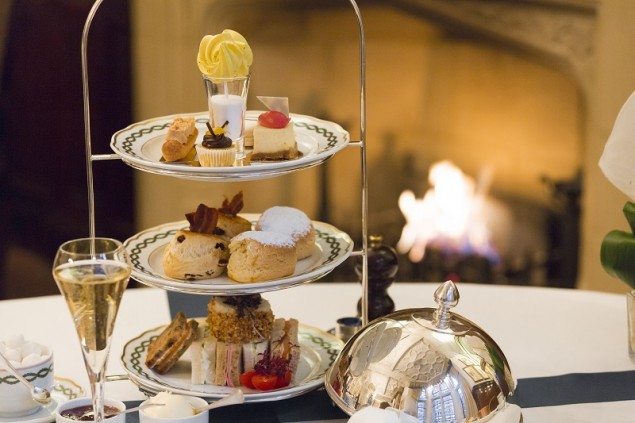 Although FOMO- fear of missing out, may occur the only way to really know if the holiday traditions are tried and true is to challenge them.
This year challenge your traditional Thanksgiving feast by experiencing the holiday season with these international holiday feasts:
Challenge the green bean casserole this year with: a pumpkin ravioli with almonds and oranges at Hotel Hassler Roma's restaurant Salone Eva.  The Italian abode invites guests to start a new Roman holiday tradition with their Thanksgiving celebration package. It includes three nights in either a luxury or grand deluxe room combined with a thanksgiving dinner for two at the hotel's Salone Eva restaurant. Other items on Salone's Thanksgiving menu include; sweet and sour corn, brussels sprouts with butter, caramelized endive, apple flavored head cabbage.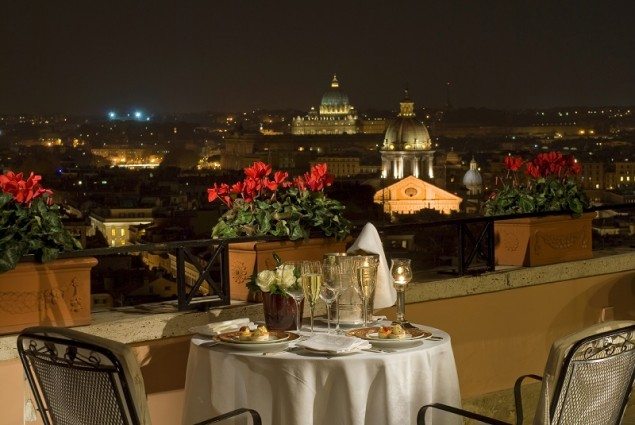 Challenge the grandma's roast turkey with: The Milestone Hotel's restaurant Cheneston's  traditional Norfolk bronze turkey. Stuffed with British style sausage and accompanied with collard greens, mashed potatoes, glazed carrots, cranberry sauce. In the charming neighborhood of Kensington, guests can experience the traditional American classics with a gourmet, British spin. Other eats on Cheneston's Thanksgiving dinner menu include; truffle mac & cheese, JD barbecued ribs corn bread, onion chutney, and home made cookie dough ice cream.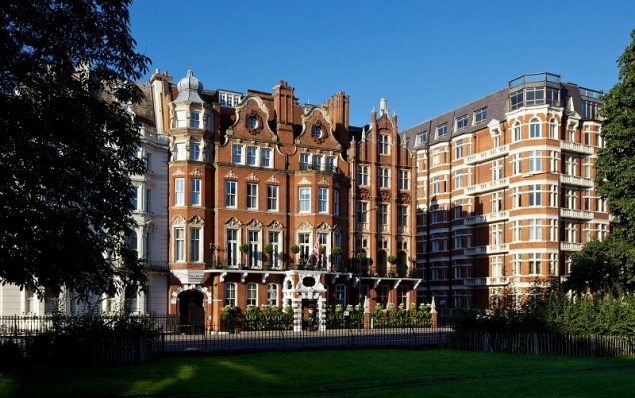 Challenge the triple baked meringue topped pumpkin pie with: The Merrion Hotel's Cellar Restaurant  where Executive Chef, Ed Cooney will feature a New Orleans style glazed pecan pie, with a distinct Irish twist. Perfectly situated in the heart of Dublin this luxury Georgian style hotel will be serving up an Irish-inspired Thanksgiving for the entire Thanksgiving week at their restaurant. Other dinner menu items includes an Irish roast turkey served with a thyme and apricot stuffing.
See Also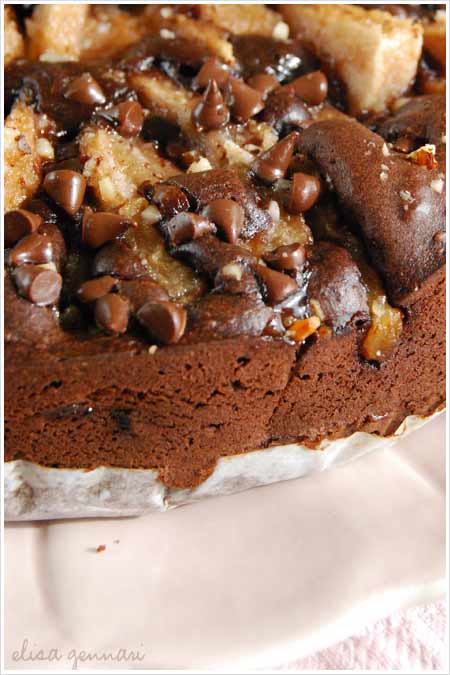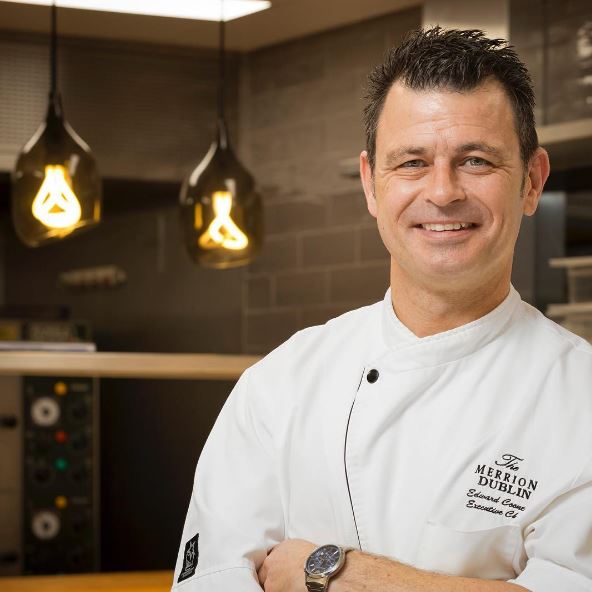 Challenge  pancakes and bacon with: The Lodge at Ashford Castle, Irish Thanksgiving breakfast. In Ireland breakfast is where you eat like a King. The full breakfast consists of bacon, sausages and black and white puddings, eggs, vegetables and potato fried in  butter. These are served with homemade Irish soda or brown bread for dipping and accompanied with a strong cup of breakfast tea. Nestled within the 350 acre estate of Ashford Castle, The Lodge invites guests to indulge in a royal Irish Thanksgiving dinner. Chef Jonathan Keane will prepare pumpkin soup, traditional roast turkey and classic pecan pie. The evening will also include live entertainment by Carmel Dempsey, Brenda Curtin Diviney and Mike Stewart.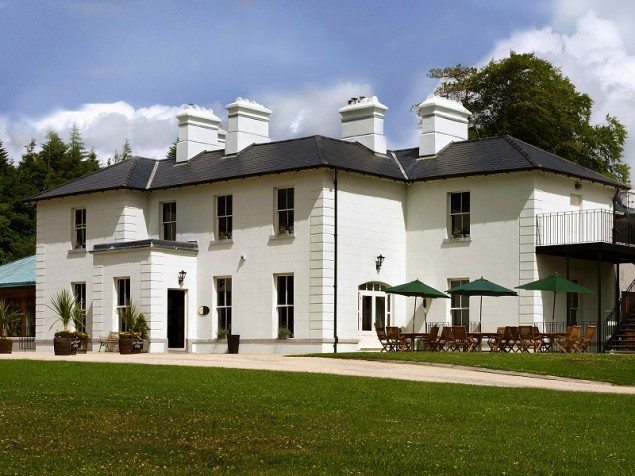 Instead of sharing your comfortable single bed with cousins this year try these instead:
London Perfect, Italy Perfect and Paris Perfect has multiple plush beds situated in the most sought after neighborhoods in Europe. These include London Perfect's Kensington's The QueensGate studio loft, Chelsea's The Churchill. Paris Perfect's Givry, and Italy Perfect's Prisco located in Florence. These luxury vacation apartments are varied in sizes to accommodate small and large parties, they provide great amenities fit for grand feasts and are within 5 minutes away from key attractions. Currently The Perfect Experiences invites guests to transform your holiday with a special offer.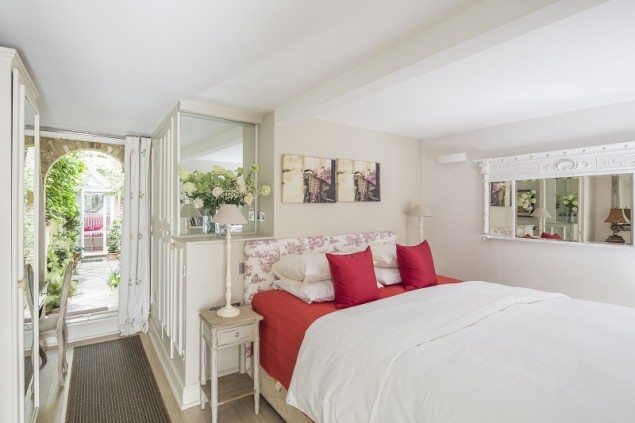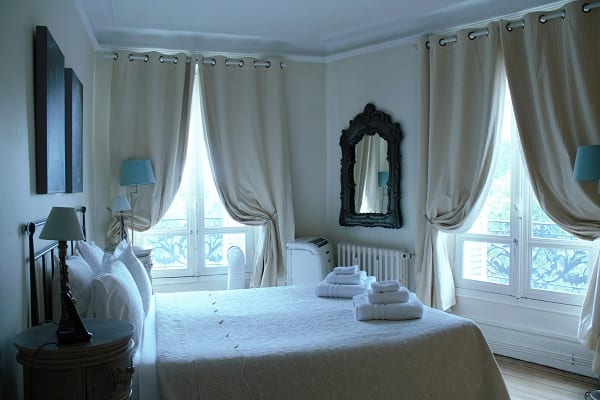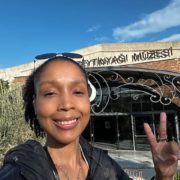 Alyssa Holder
Alyssa Holder is a writer specializing in food and travel topics since 2015.