Feel good about your wine purchases, not just for taste and quality, but for the environmental, too. Here are some of our favorite green wines.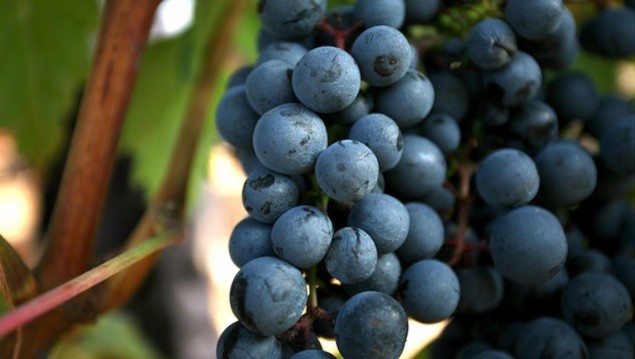 If green is the new black, can it also be the new red? With wine, that is. As conscious drinkers we expect class, quality, and conscious wine-making. Eco-friendly wines offer just that– a great tasting wine that's kind to the planet. Are green, eco-friendly wines a passing fad or the next generation of sustainable winemaking?
Unfortunately, wines that are good for the planet have been stereotyped to be bad for our wine collections. Some question the point of an organic, sustainable, or biodynamic wine; others point out that few know what the labels really mean. Additionally, there's a vicious rumor on the grapevine — environmentally-friendly wines don't taste great.
However, winemakers around the globe have been working hard to do away with the bad rap and make beautifully-tasting, eco-friendly wines. After tasting the delicious hard work of wineries from California, Spain, and Italy, we can confidently say that the wine world is changing for the better. Although, we like to think of it as getting back to its roots. As producers are changing their growing and bottling techniques to reduce pesticide usage and lessen the additional sulfites, they find themselves referencing the ways of the past. Getting back to the basics has proven to be good for the land, the winemaker, and the drinker. Although the biggest task has been convincing the consumer it can be good for the quality of the wine, too. We found three eco-producers to drink with your summer fare, no regrets.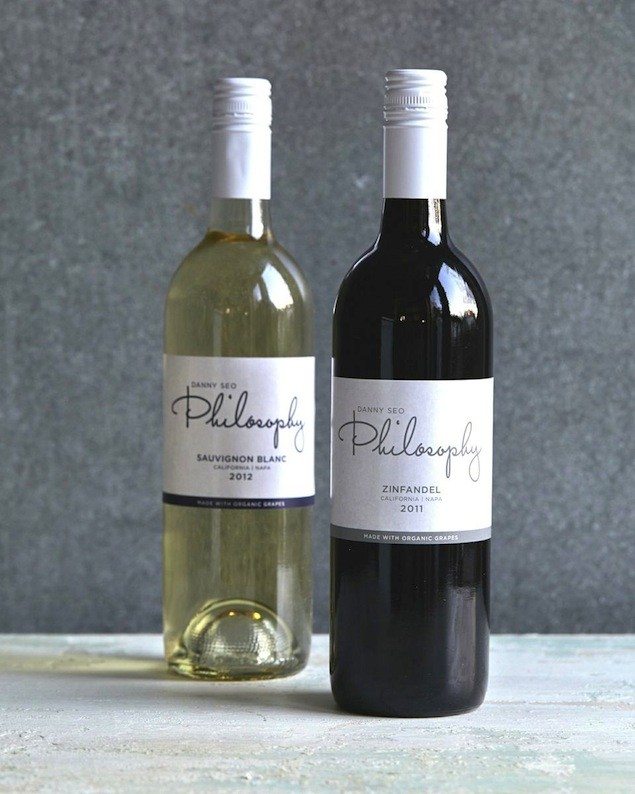 California: The Organic Patio Pounder
Danny Seo's unofficial official title is "Environmental Lifestyle Expert". Danny has collaborated with Votto Vines to create Philosophy Wines, an organic Zinfandel and Sauvignon Blanc, with plans to launch organic European wines under the same label by the end of the year. A grape is grown just like any other food crop, so an organic wine means the same thing as an organic apple. The grapes have been grown without the use of pesticides, fertilizers, fungicides and herbicides. To hold the title of organic, the wine must only have its naturally occurring sulfites in the bottle, nothing more added.
To test out these two affordable wines, we headed outside to grill some lean pork chops topped with a pineapple salsa and an olive oil and herb sauce. The medium-bodied white with its nose of grapefruit and pine, matched the acidity of the salsa and herbs. The Sauvignon Blanc 2012, the favorite of the pair, allowed us to enjoy the beautiful weather while sipping the simpler wine, without a care in the world.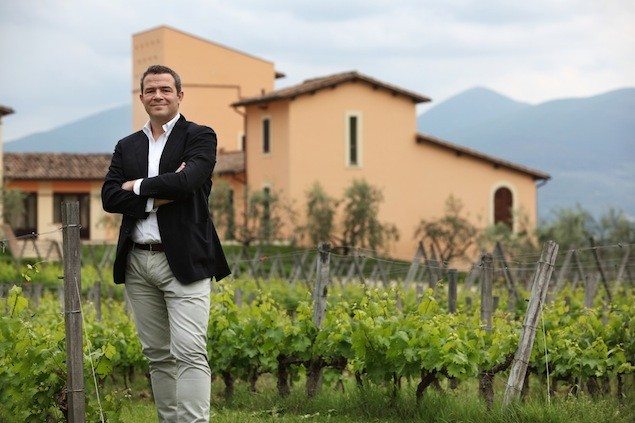 Italy: The Sustainable Sagrantino
The Arnaldo Caprai winery in Umbria does what their land was made to do — that is, to grow their native Sagrantino grapes. However, it wasn't easy to make good wine from this particular varietal. To revitalize the once neglected grape, Marco Caprai teamed up with The University of Milan to successfully improve their production results. What resulted from this work is even more important than their initial plans. Marco has changed the way they make wine, by producing better wine with a significantly lesser toll on the earth. By focusing on concerns such as soil depletion, water pollution, and chemical use, Marco hopes to have his winemaking producing zero carbon emissions. It is a lofty goal, but Marco and the winery are set to present their work on schedule at the 2015 Milan Expo. According to Marco, "If there is good wine, there is good people." And in order to preserve those good people to drink the excellent wine, we must first take care of our earth.
See Also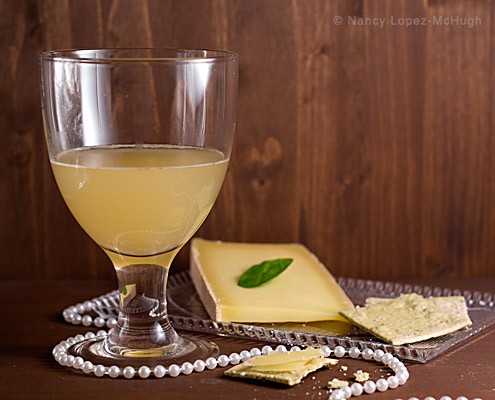 So grab a bottle of our favorites, Montefalco Rosso 2011 or Sagrantino Di Montefalco 2009, and feel good about your purchase. Not only will the earth breathe a sigh of relief, but your taste buds will be pleased as well. Charcuterie and aged cheeses will stand up to these bold wines and if you're grilling lamb, be sure to go for the straight Sagrantino and get a true taste for Umbria's star grape.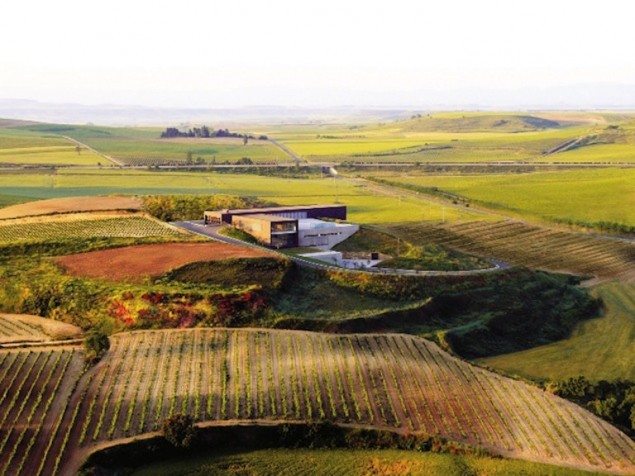 Spain: Tempranillo From the Future
Biodynamic and geothermal-efficient may seem like strange words to toss around with wine, but they are exactly what makes Marqués de Terán different. This Rioja winery has gone the extra mile to create a facility that is smart for the earth and for wine making. With 80% of their cellars underground, the Bodega uses architecture and clean, renewable, geothermal energy to control the constant temperature for the wine as it ferments. Sticking with tradition, all the grapes are picked and sorted by hand, but when you see their facilities, it seems as if a beautiful futuristic building was dropped in the middle of a vineyard. Bestowed with the title of the "Cleanest Winery" and a green footprint stamped on the label, Marqués de Terán has been rewarded for their hard work to reduce their CO2 emissions and creating smart wine.
Next time you see a Rioja with a green foot, we suggest you give it a whirl. We enjoyed our light, summertime tapas and tuna with the 100% Tempranillo Ollamendi from 2008. It is fruit forward without being too tannic, our favorite combination for hot weather and cool meals, such as a dish of white beans and caviar.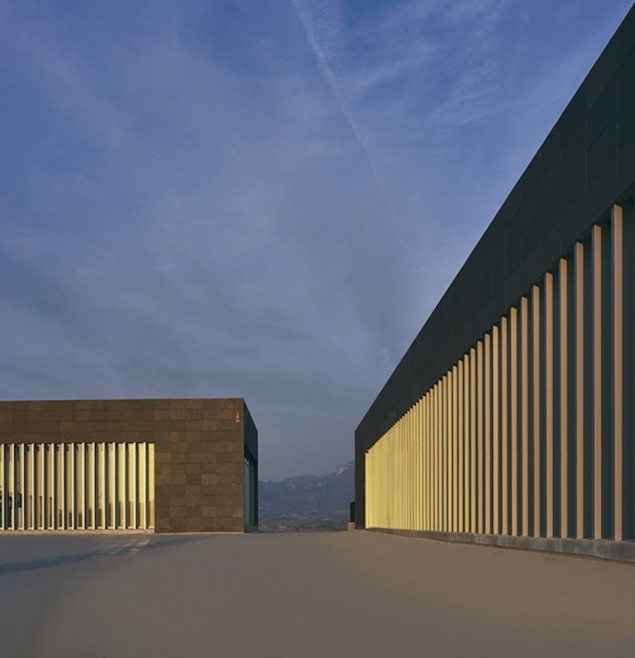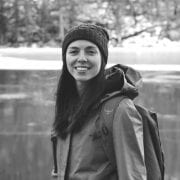 Annelise McAuliffe
Mandatory family outings to the Detroit farmers' market and nightly home-cooked meals cultivated Annelise's respect and curiosity for food. A graduate of The Culinary Institute of America, she spends her free time in New York City recipe testing, eating breakfast all day, and dreaming up international culinary adventures.