Blueberry and Lemon Curd Bread Pudding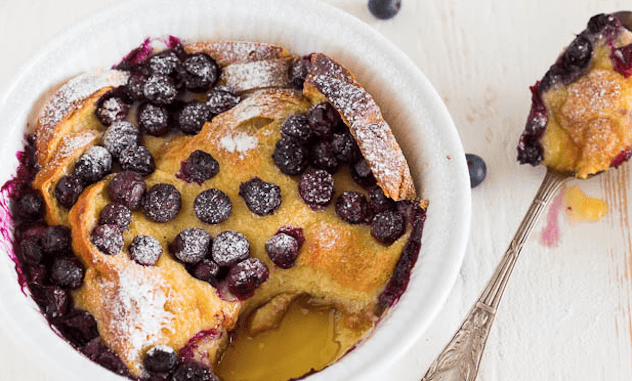 Use leftover bread in this tart curd and blueberry pudding. A light, summer dessert or a delicious breakfast treat. Either way, this beautiful custard is easy to assemble and thrown in the oven.
By Simone Van Den Berg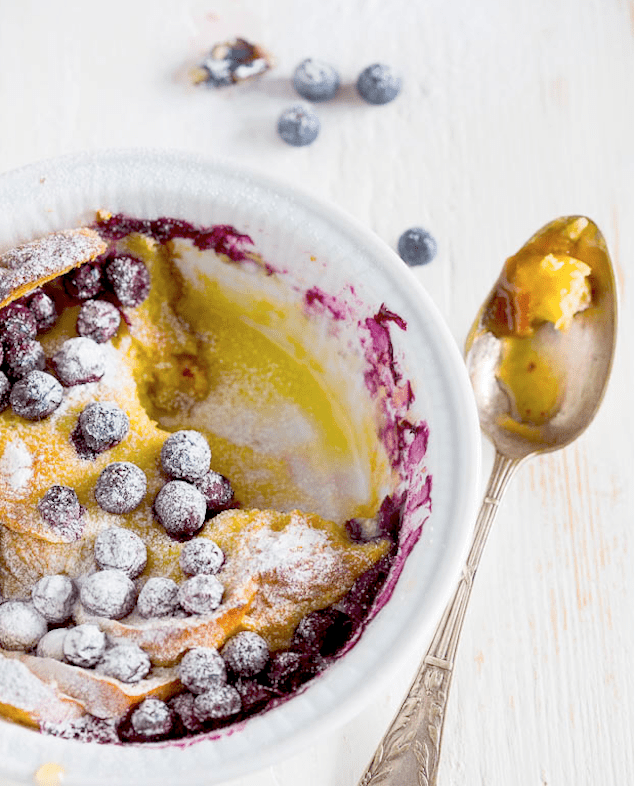 Use a brioche bread for a richer, sweeter pudding or a plain bread for a more tart treat.

Blueberry and Lemon Curd Bread Pudding
Use leftover bread in this tart cure and blueberry pudding. A light, summer dessert or a delicious breakfast treat. Either way, this beautiful custard is easy to assemble and thrown in the oven.
Author:
Simone Van Den Berg
Ingredients
560 gr double cream
3 eggs
75 gr sugar
2 tsp vanilla extract
510 gr lemoncurd
250 gr brioche, thinly sliced
250 gr blue berries
2 tbsp of sugar
Instructions
Preheat the oven to 180 C. heat the cream in a medium saucepan until just close to boiling, Set aside.
Put the eggs, sugar and vanilla in a bowl and whisk to combine. Slowly ad the cream while whisking. Set aside.
Spoon ¼ cup of the lemon curd in the bottom of each baking form you're using (well greased or lined with baking paper). Divide the brioche across the ovendishes and pour the cream mixture on top.
Add the blue berries and sprinkle with the white sugar. leave to stand for about 5-10 minutes. Put the baking dishes on a baking tray and bake for 15-20 minutes in the oven until golden brown and cooked. Leave to rest for 10 minutes before diving in, if you can constrain yourself.
Simone Van Den Berg
Simone van den Berg is a Netherlands based freelance food photographer and food blogger. She has a passion for cooking, food and travel, which she shares on her blog Simone's Kitchen and of course right here on Honest Cooking.