Blueberry Lemon Coffee Cake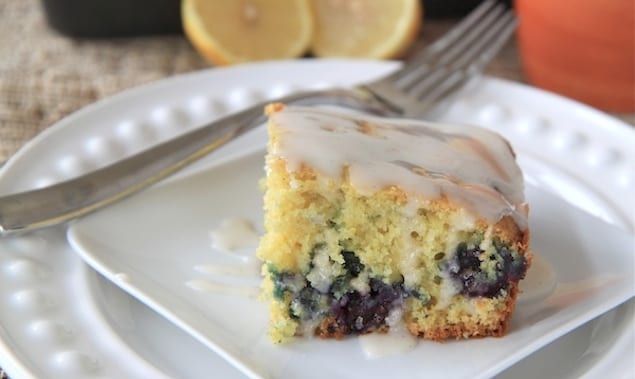 A tender lemon flavored coffee cake, speckled with blueberries and drizzled with a lemon glaze. Perfect for breakfast, brunch, or dessert.
By Taylor Kadlec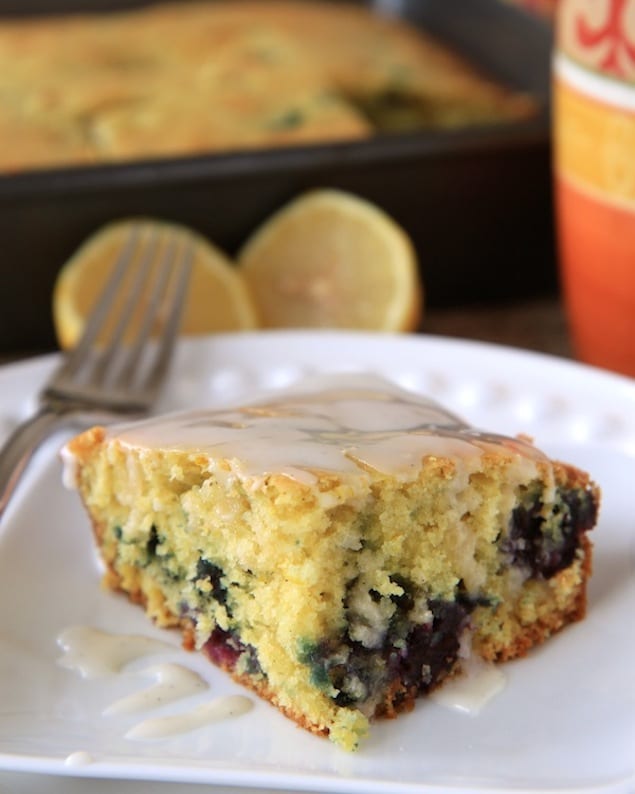 This lemon coffee cake is tender, moist, and simply delicious. The lemon flavor comes from the zest of two whole lemons in the cake and lemon juice in the glaze, which is complemented perfectly by the blueberries. You could definitely add a crumb topping to this coffee cake. I found that the light lemon drizzle was just enough to top the lemon cake.

Blueberry Lemon Coffee Cake
A tender lemon flavored coffee cake, speckled with blueberries and drizzled with a lemon glaze. Perfect for breakfast, brunch, or dessert.
Ingredients
For the cake
2 cups all-purpose flour
1½ tsp baking powder
½ tsp salt
½ cup (1 stick) butter, at room temperature
¾ cup sugar
2 large eggs
1 tsp pure vanilla extract
1 tbsp lemon zest (zest from 1 lemon)
½ cup buttermilk
2 cups blueberries (I used frozen)
For the drizzle
1- 1½ cups powdered sugar
juice from 1 lemon
Instructions
Preheat oven to 350 degrees F.
Lightly spray a 9x9" baking dish with cooking spray.
In medium bowl, combine flour, baking soda, and salt. Mix to combine and set aside.
In large bowl with electric mixer, beat together butter and sugar until light and fluffy, about 1-2 minutes.
Add eggs, one at a time.
Add vanilla, lemon zest and buttermilk, beating until combined.
Slowly add in flour, mixing until just combined.
Fold in blueberries.
Pour into prepared pan and bake in preheated oven for 40-45 minutes, until toothpick comes out of the middle clean.
Let cool for 15 minutes.
To make the drizzle, whisk together 1 cup powdered sugar and lemon juice and add more powdered sugar until desired consistency is reached.
Drizzle over warm coffee cake.
Taylor Kadlec
Taylor Kadlec is a lover of all things food including baking, cooking, and of course, eating. She is a self-taught baker and cook, and she shares her kitchen adventures on her blog Greens & Chocolate, where healthy cooking meets sinful indulgence.