Homemade cheesecake ice cream combines decadent cream cheese with loads of fresh blueberries and a touch of lemon zest in a creamy and delicious dessert.
By Sarah Fennel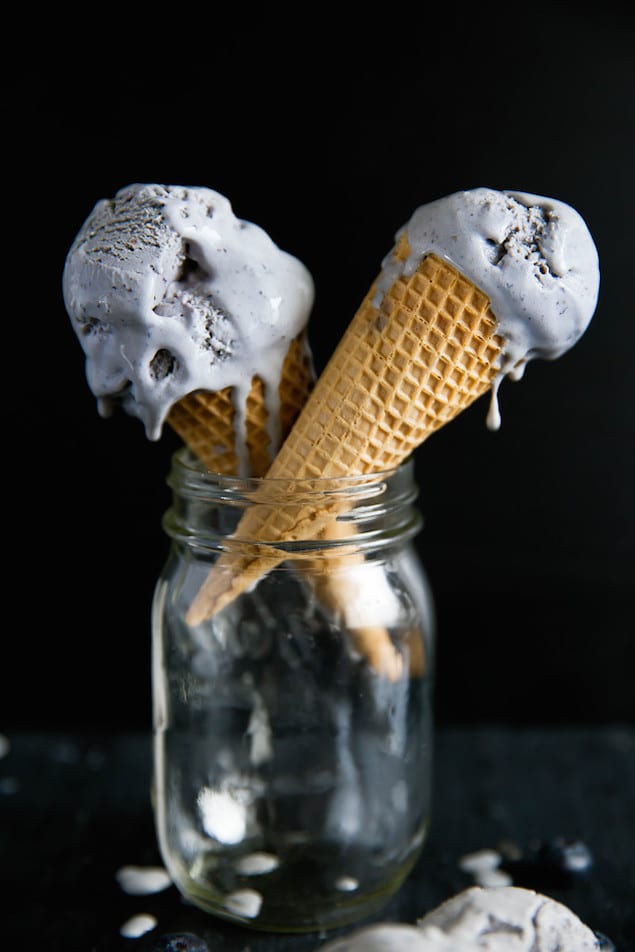 Blueberries and I have a thing. A wonderful, beautiful thing where I eat them all. And I eat them in just about anything- pancakes, fruit salads, and Blueberry Cheesecake Ice Cream.
The latter is currently my favorite way to eat blueberries, because the batch of ice cream I just whipped up is beyond delicious. And loaded with antioxidants! Teehee…
What I especially love about this ice cream is how creamy it is. Some of my other ice creams are a little softer, but this one is ridiculously velvety.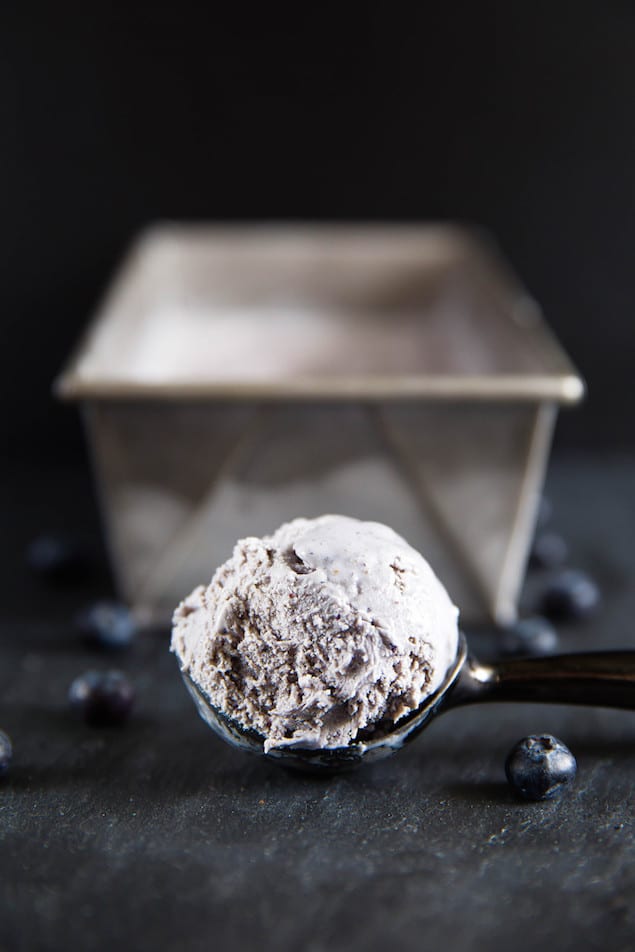 Plus, making a blueberry cheesecake is a big ordeal. You end up with a gigantic cake that you inevitably have to split with your friends, your coworkers, your boyfriend, and whoever else you can pass it off onto so you don't end up with cheesecake for dessert every night on your couch by yourself.
Although, not a bad life.
See Also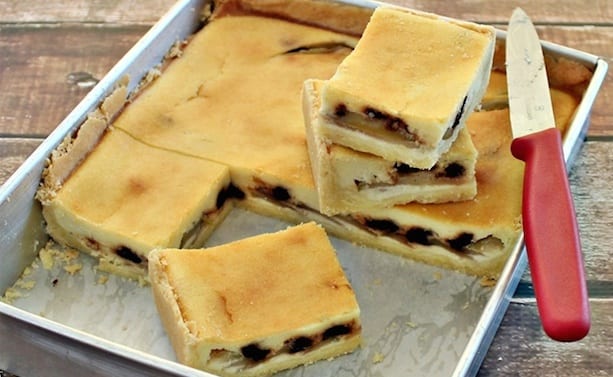 But making Blueberry Cheesecake Ice Cream is less of a commitment. You have a scoop or two, toss the rest in your freezer, and save your next scoops for a few days from.
Are you an ice cream fiend? Try this Blueberry Pancake Ice Cream or a nutty Pistachio Ice Cream.
Sarah Fennel
Sarah Fennel is a photographer, writer, and baker for her blog, Broma Bakery. She also works in marketing, and has held a variety of positions in the food industry in Boston, New York, and Ann Arbor, where she now lives. She is a graduate of the University of Michigan. On her site you will find simple, delicious, and eye-catching recipes that anyone can make at home.