This delectable and comforting Blue Cheese Naan with Apples, Honey and Onions comes together in less than 5 minutes, once your dough is ready.  Less than 5 minutes, it is all it takes to enjoy to homemade bread. Imagine that!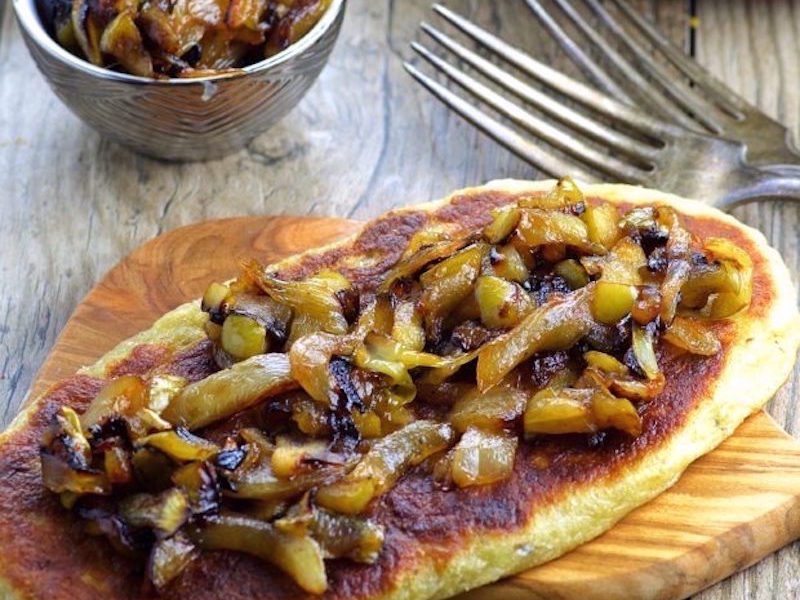 Naan is typically an oven baked flat bread, similar to pita bread  originally from North India.  As we were researching how to make homemade Naan, we learned that it is traditionally made in a special tandoori oven. However, it can also be made on the stove using a cast iron skillet. Once the dough is ready, this blue cheese Naan comes together incredibly fast! It typically takes about 3 minutes in a skillet or cast iron pan to prepare. Imagine that!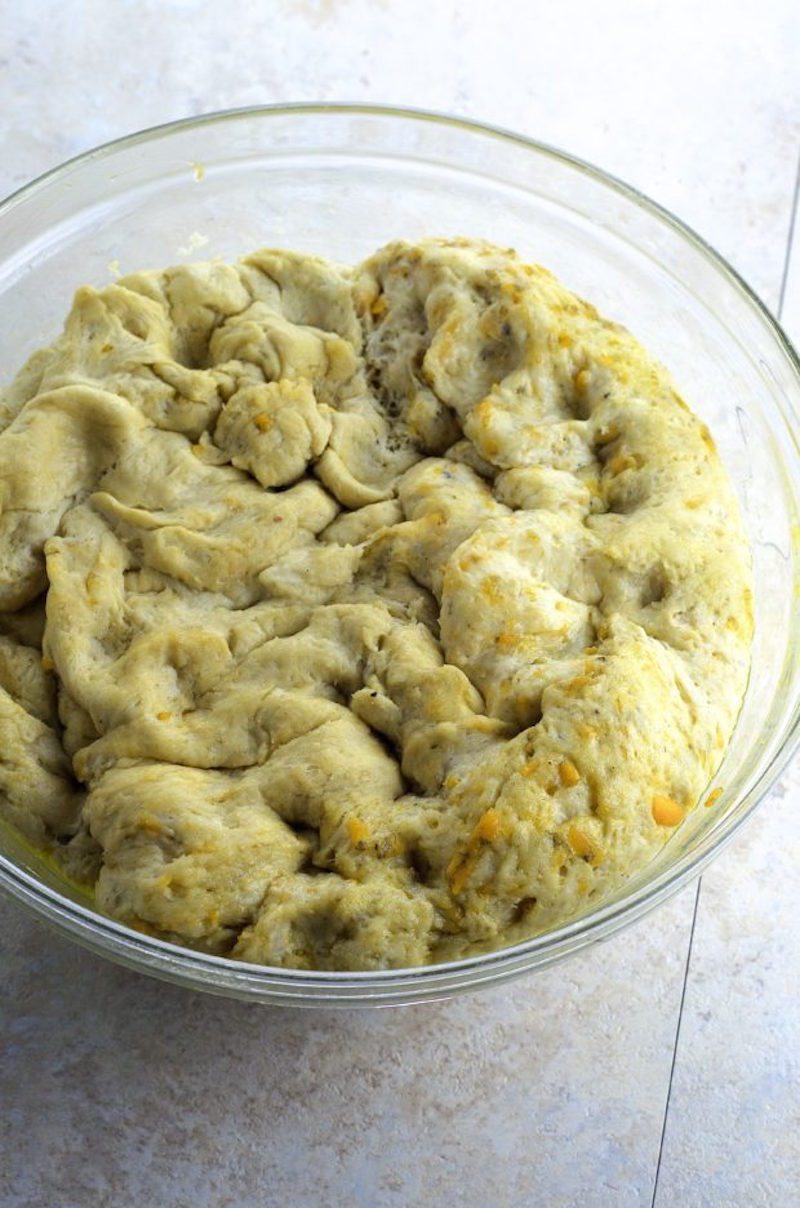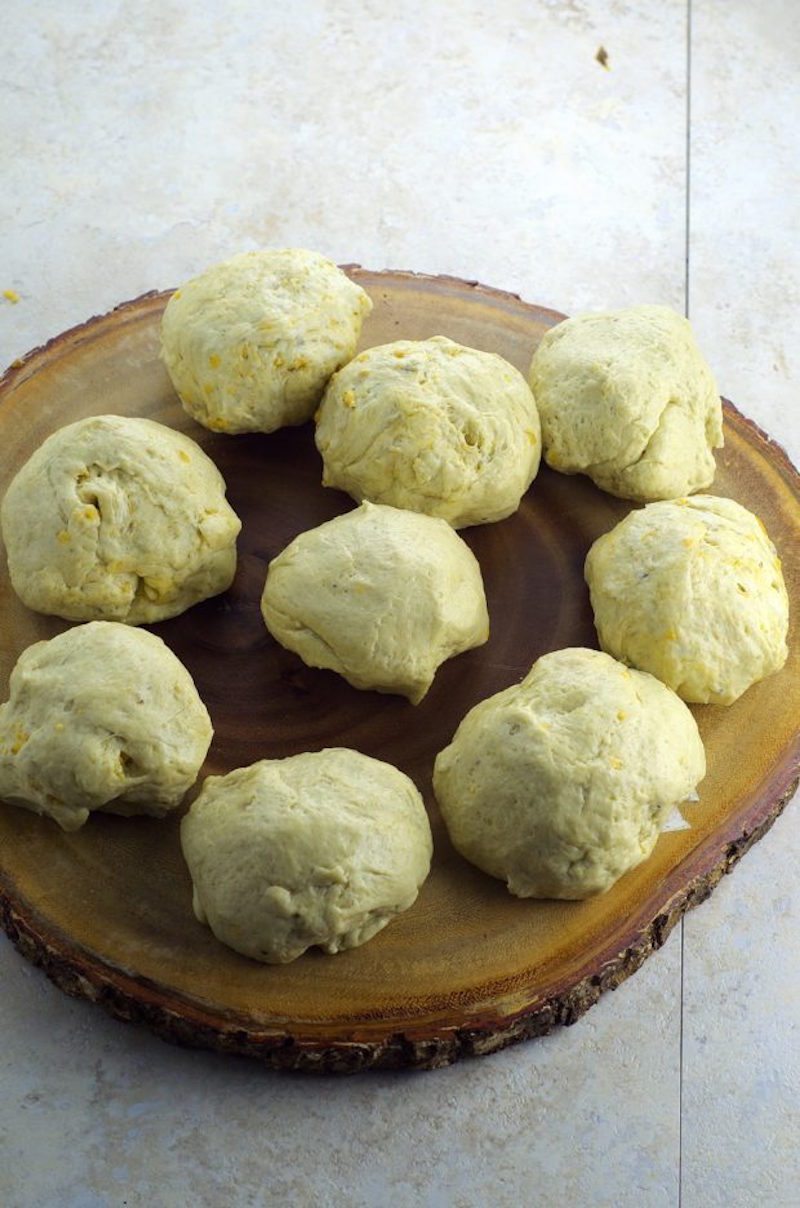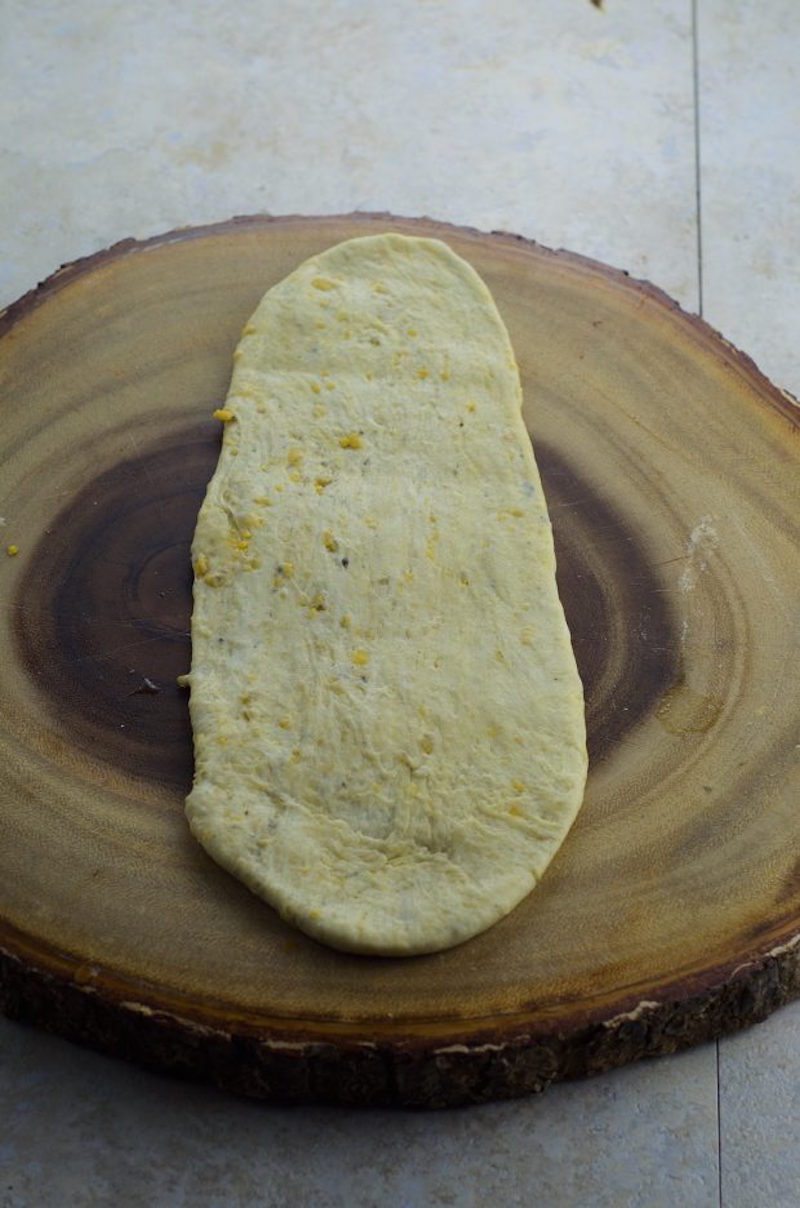 We love bread, especially homemade bread, but we don't allow ourselves to eat it that often. We embarked on the quest to make Naan bread at home but, as we usually do, we wanted to make it our own,  just to add a little more comfort and deliciousness to it. Deciding to add cheese to the dough was our way of making our Naan unique, decadent and scrumptious and Sincerely Brigitte's Blue Marble Cheese provided the extra burst of flavor we were looking for.  Even though this naan bread is good enough to enjoy by itself,  we wanted to infuse some fall flavors into it. We made a simple chutney by cooking onions, apples, and adding a touch of honey which gives this vegetarian recipe a hint of comforting fall flavor.  Close your eyes and imagine yourself enjoying this flavorful Naan with a warm bowl of soup or a salad for quick, easy to make and delectable dinner that can be enjoyed any day of the week.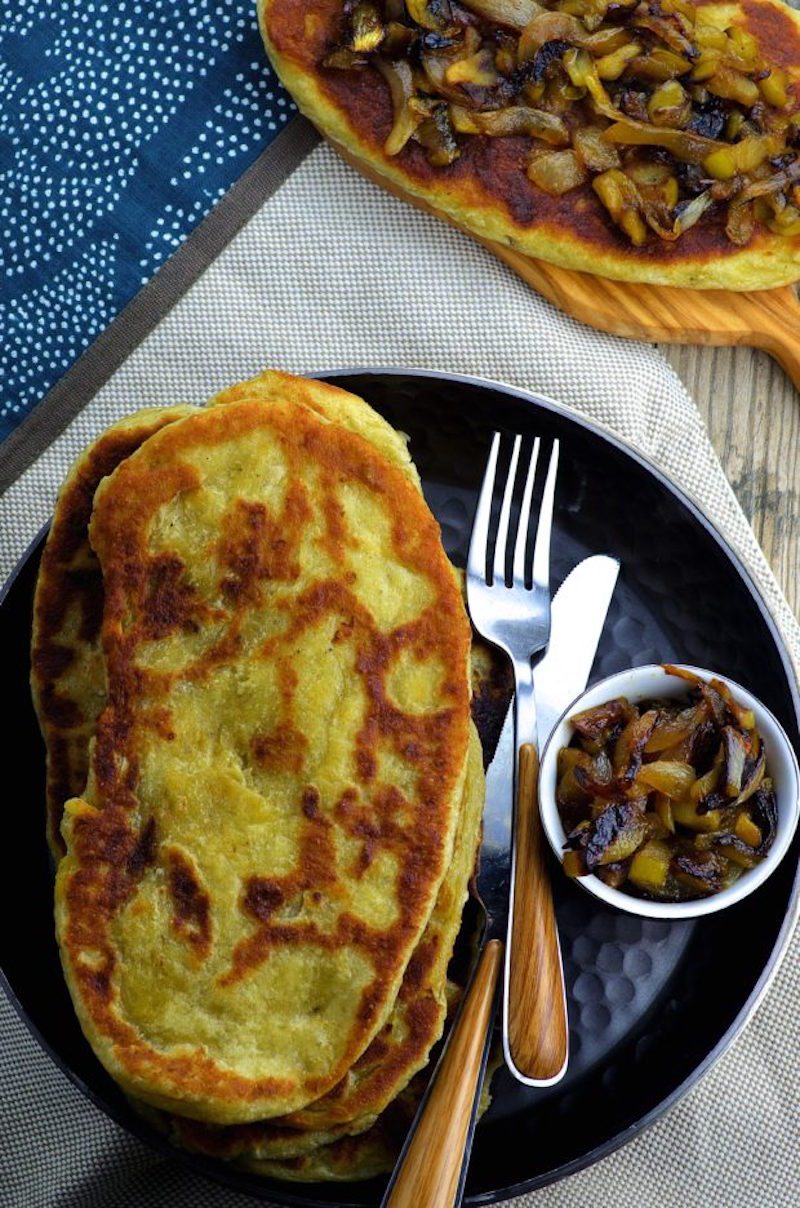 Blue Cheese Naan with Caramelized Apples, Onions, and Honey
Ingredients
Naan Dough
3 cups bread flour
2 tsp active dry yeast
2 tsp sugar
1 tsp salt
7 oz Sincerely Brigitte Blue Marble Cheese, shredded
½ cup warm water
¼ cup warm milk
¼ cup plain low fat kefir or yogurt
2 tbsp extra virgin olive oil
8 tsp grape seed or avocado oil, divided
Topping
2 tsp extra virgin olive oil
2 Granny Smith apples, diced
1 large onion, sliced
½ tsp salt
1 tbsp honey
Instructions
Combine flour, yeast, sugar, salt and cheese in a food processor. Pulse until well incorporated
In a large bowl whisk together water, milk, yogurt and 2 tablespoons of olive oil. Add to the flour mixture in the food processor and pulse until it forms a dough
Place the dough in a large well oiled bowl, cover with a towel and set aside for one and a half to two hours, until dough has doubled in size
Once the dough has risen, divide it into 8 balls. Roll each ball into a thin oval shape
Heat 1 teaspoon of oil in a skillet or cast iron pan. Place 1 piece of rolled dough and cook over medium heat 1 to 2 minutes per side or until the dough is golden brown. Repeat the process with the remaining pieces of dough, adding 1 teaspoon of oil to the pan each time. Set aside
To prepare the topping, heat 2 tablespoons of olive oil in a large non stick skillet. Add onions, apples and salt cook over medium heat for 10 minutes. Add honey and continue cooking for another 5-7 minutes, stirring constantly, until onions and apples and soft
Serve over prepared naan bread