Never has eating vegetables for breakfast tasted so good. With sweet honey and plenty of cinnamon, this baked oatmeal is the perfect way to enjoy your morning oats.
By Taylor Kadlec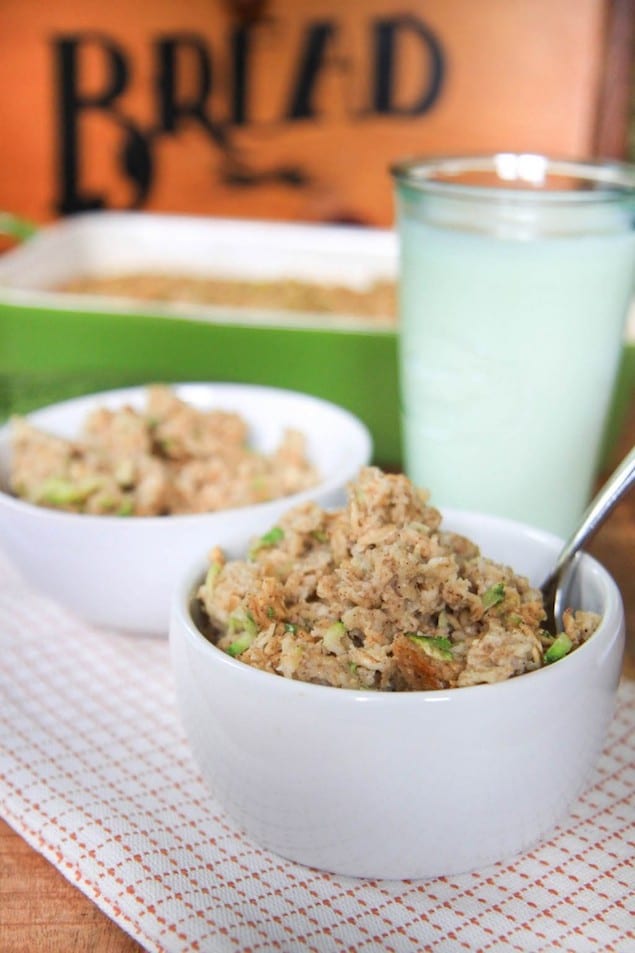 Never has eating your vegetables for breakfast ever tasted so good. Bonus: there's no refined sugar in it! Nada. Zilch. None. I mean, don't you hate those breakfast foods like muffins and scones that make you think for two seconds that they're 'healthy' because "the bakery says they're for breakfast!" but you know in the back of your head that you're really just eating a glorified cupcake and cookie. If I'm going to have that much sugar for breakfast, just pass me the donuts. I'm all in or all out. It's just how I roll.
This baked oatmeal has just a tiny bit of honey in it to sweeten it ever so slightly. As with all of the baked oatmeals I've made, I love eating a big scoop in a bowl, with a splash of unsweetened almond milk on top. It is perfect this way just out of the oven, and the leftovers reheat well too…especially with that splash of milk on top.
See Also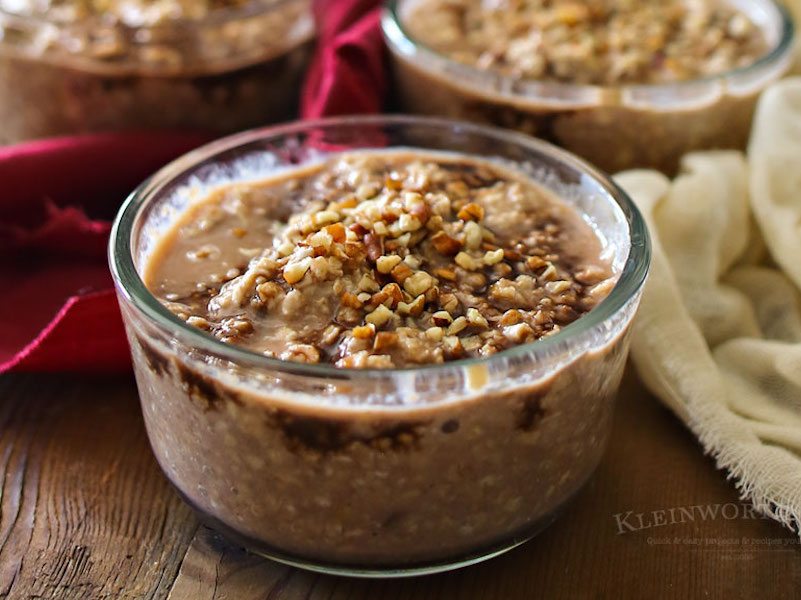 With the classic zucchini bread spices, this really does taste like you're eating zucchini bread but with the heartiness of oatmeal. During the week at my 'real job' I start work at 7 and don't eat lunch until 12:30. If I'm lucky I can squeeze a snack in somewhere in the middle but if I don't, that's 5 1/2 hours without eating. So a measly bowl of cereal or a banana just ain't gonna cut it. I need my oats to keep me full and this does the trick.

Baked Oatmeal: Zucchini Bread Style
Never has eating vegetables for breakfast tasted so good. With honey and cinnamon, this sweet, baked oatmeal is the perfect way to enjoy your morning oats.
Ingredients
3 cups old fashioned oats
1 tsp baking powder
1 tsp cinnamon
½ tsp ground nutmeg
½ tsp salt
2 cups milk (I used unsweetened Almond milk)
1 tsp pure vanilla extract
¼ cup honey (or brown sugar)
2 eggs
2 tbsp oil (canola or coconut oil would work best)
1¼ cup shredded zucchini (about one medium zucchini)
Instructions
Preheat oven to 375 degrees F.
Spray 9x13" baking dish with cooking spray and set aside.
In large bowl, combine oats, baking powder, cinnamon, nutmeg, and salt.
Stir well to combine.
In medium bowl, whisk together milk, vanilla, honey, eggs, and oil.
Pour wet ingredients into dry ingredients and stir until combined.
Fold in zucchini.
Pour into prepared baking dish.
Bake in preheated oven for 30-35 minutes, until baked through and golden brown on top.
Let cool, then scoop into bowls.
You can enjoy as is or pour a little bit of milk or cream on top.
Keep covered in refrigerator, for up to a week.
Taylor Kadlec
Taylor Kadlec is a lover of all things food including baking, cooking, and of course, eating. She is a self-taught baker and cook, and she shares her kitchen adventures on her blog Greens & Chocolate, where healthy cooking meets sinful indulgence.