Sponsored Post: We've teamed up with Eggland's Best to bring you delicious breakfast to dinner or dessert recipes using their nutrient-rich eggs.
In celebration of Better Breakfast Month and back-to-school, we're sharing delicious breakfast recipes that will start your day off right and keep you fueled. These baked oatmeal bars can be made the night before and enjoyed whenever. They're loaded with oats, raspberries, nuts and chia seeds.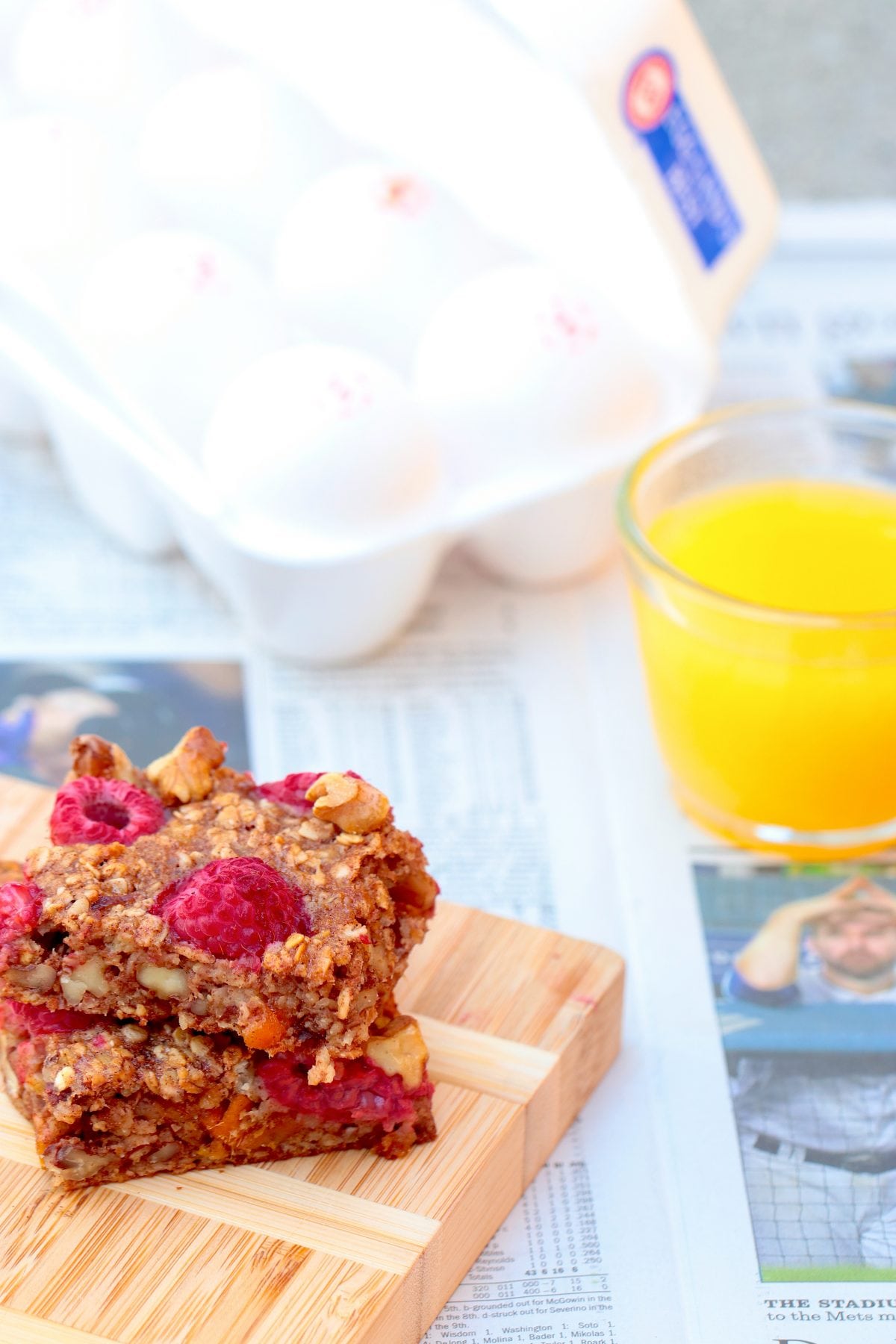 Has breakfast been a low priority in your world all summer? Or maybe summer mornings have been slow with gourmet, complicated foods adroning that table. We all know that's just not doable on a busy fall morning when the kids are trying to get out the door to school. Rather than just giving up on breakfast all together. Let's conquer it!
September is also known as Better Breakfast Month. What better time of the year to reset our breakfast goals and revamp our morning eats?!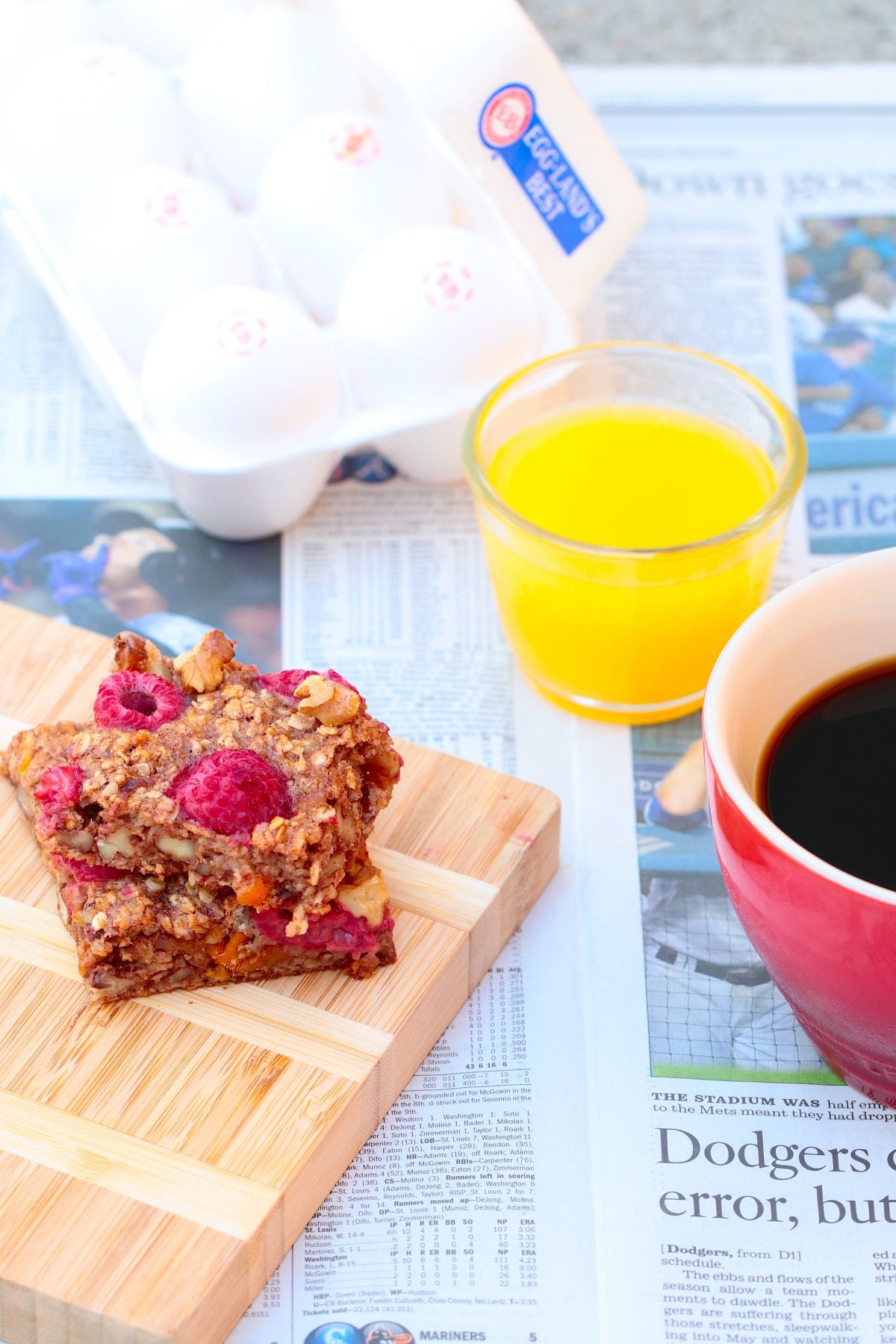 To kick things off, we've created an easy baked oatmeal bars recipe that can be made ahead and cut into squares and enjoyed in the morning. They're sweet, but made with unrefined sugars and loaded with protein and nutrition from EB eggs, nuts butters and nuts. The oats and chia will help keep you fueled until lunch (or snack time!) and will make your tastebuds happy.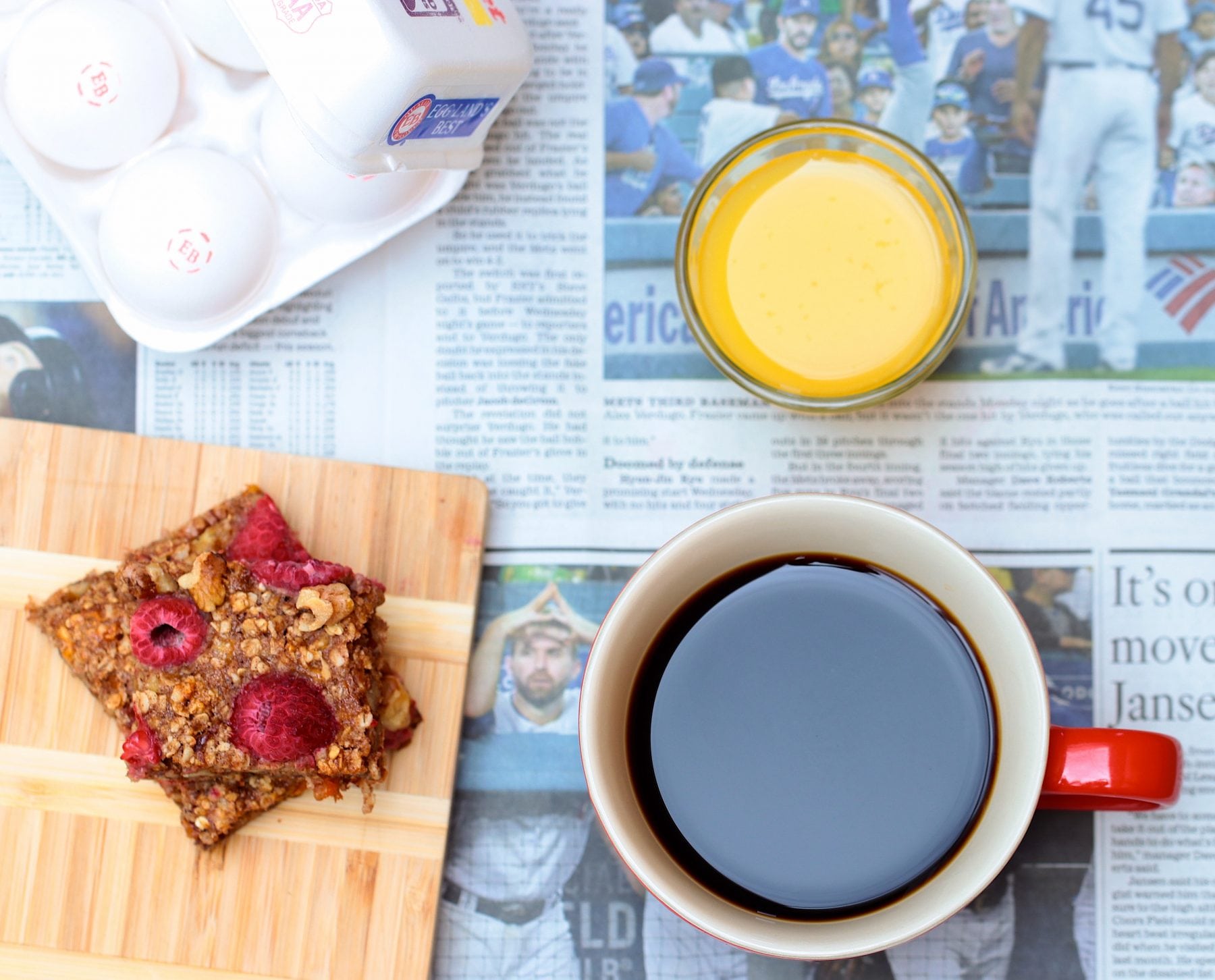 It can be hard to feel chipper in the morning, but we love what these bars do for our appetite and our mood. For this recipe, we used the best of the best, aka Eggland's Best eggs. These eggs help bring six times more vitamin d into our diet, talk about a mood and body-function booster! It's such a great way to start the day.
See Also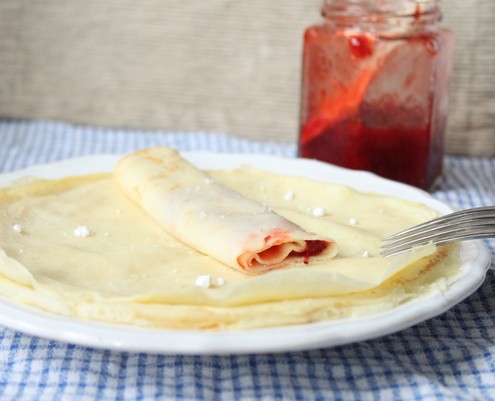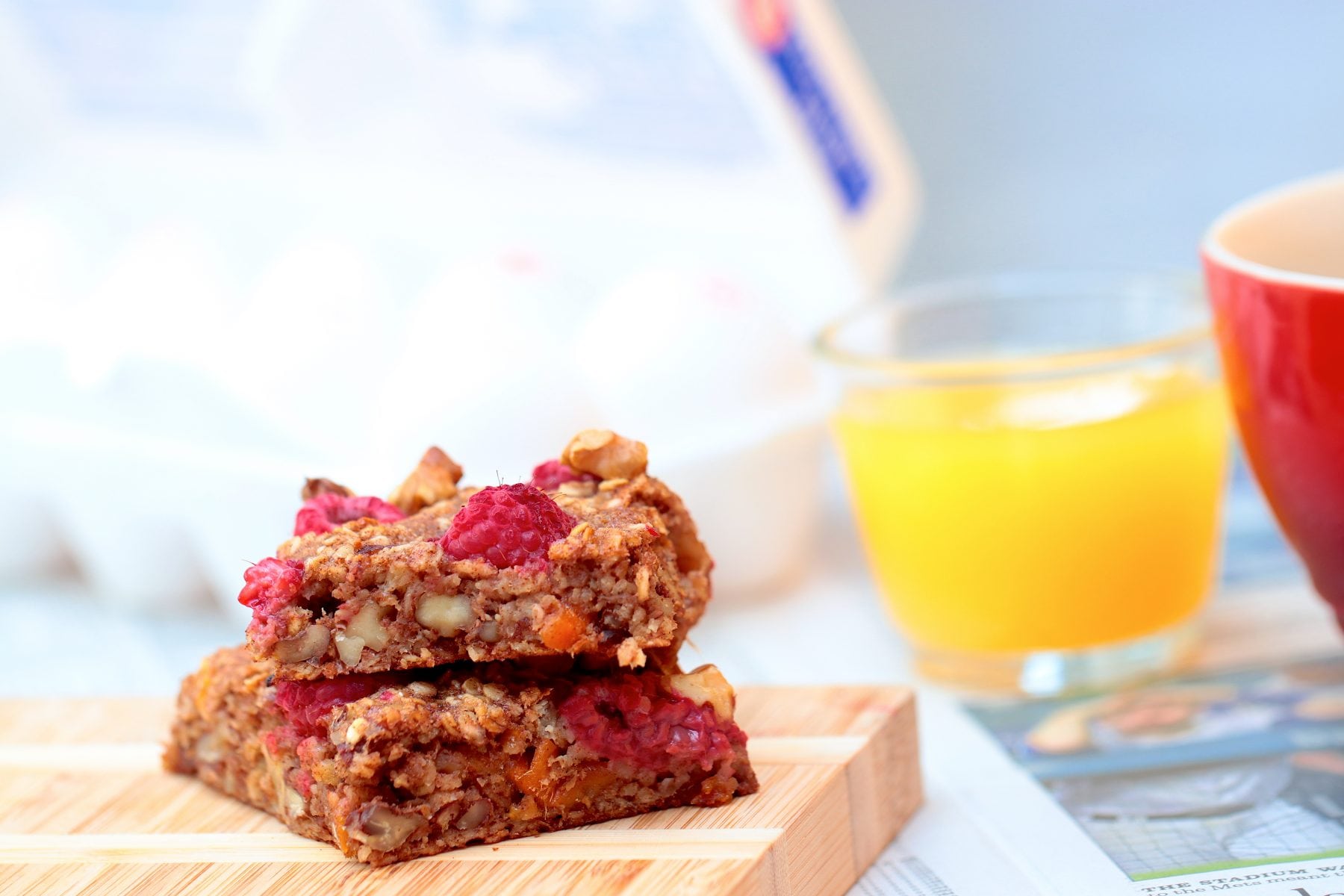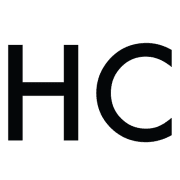 Honest Cooking
The Honest Cooking editorial team handpicks inspiring culinary stories to share with you that we think are beautiful. We strive to create an inspiring place for culinary exploration, salivating recipes, interesting personalities and stories.