There is nothing more festive than a baked juicy ham for a true family meal. Perfect for a large gathering on Sunday or during the holidays. Follow this simple step by step guide for guaranteed success.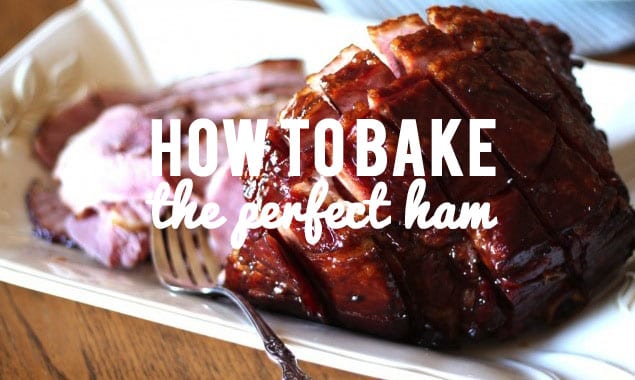 1. Choose the Right Ham
This step is the first and most crucial of the necessary steps in order to ensure your guests line up for seconds. The weight of the ham depends on the amount of people being served at brunch. For example, a 14 pound ham will serve about 20 people; depending on how much each person is being served. It is better if you can buy a fresh hame rather than a frozen one. The thawing process of a frozen ham can have a major impact on the taste and texture of the ham so it is necessary this is done correctly. You also want to make sure you are buying a bone-in ham in order to ensure a tasty dish!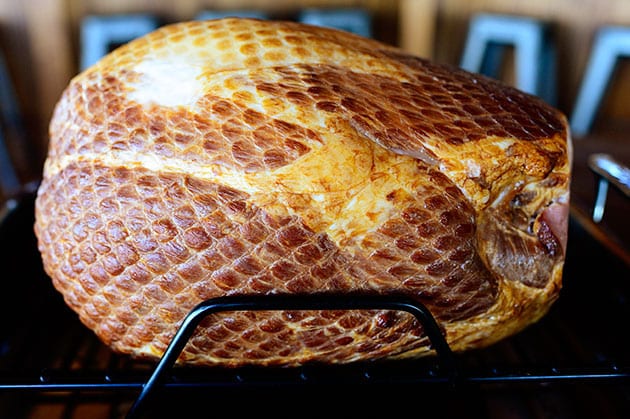 www.thepioneerwoman.com
2. Prepping the Ham
Use a knife to make diamond patterns across the surface of the ham. Next, press whole cloves in to the center of each diamond until the entire surface is covered. This gives the meat more flavor, but also makes it look presentable and traditional when it is fully cooked. If you'd like, you can rub tamari soy sauce on the outside in order to give the meat even more flavors throughout.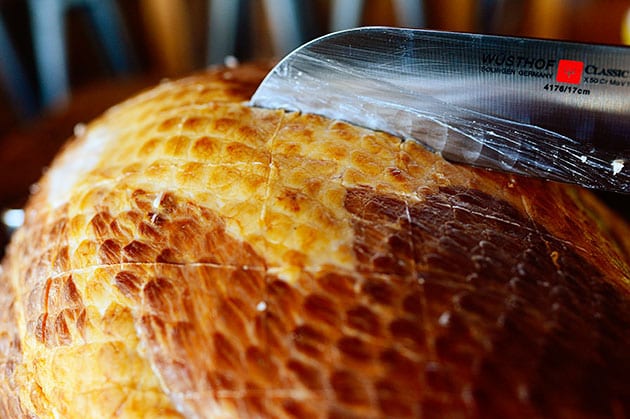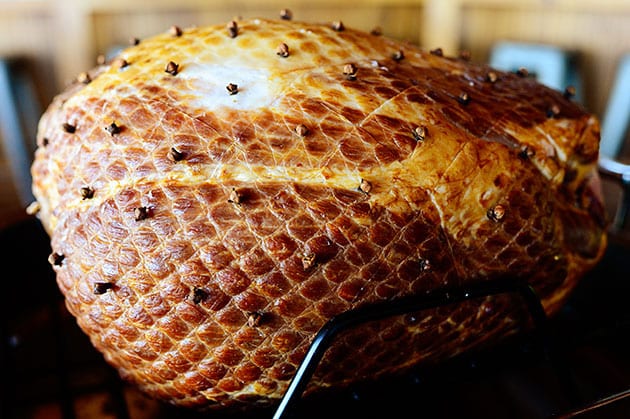 3. Baking the Ham
The most important instructions for this step is to cook the ham slowly. Remember this throughout the entire baking process in order to ensure a tasty, juicy ham. Cover the meat with foil and place it cut-side down in a shallow roasting pan. Then bake the ham in a 325 degree oven for 22-26 minutes per pound OR until the internal temperature reaches between 140 and 150 degrees. Remember, the key here is to cook the ham SLOWLY!
Also, differing from popular belief, refrain from basting the ham with its own juices as the salty liquid can overpower the overall flavor of the finished product.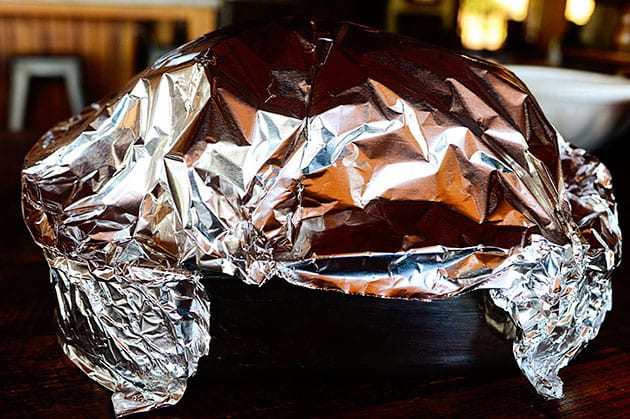 While the ham is baking in the oven, you can be mixing together the glaze.
Mix together the brown sugar, spicy mustard, apple cider vinegar, and cola. Bring the mixture to a boil and then simmer for about 20 minutes until it gets nice and darker in color.
After the ham is done baking, cover the ham with the glaze. Put it back into the oven uncovered and cook for another 20 to 25 minutes.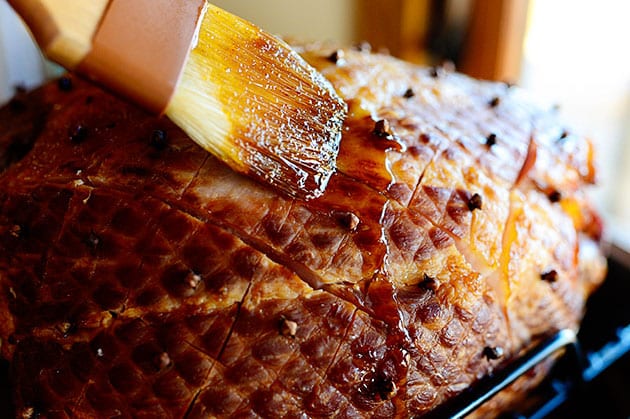 After it is done cooking, cover it with the remaining glaze. Let it it sit for 10 to 15 minutes outside of the oven before serving. Carve and enjoy.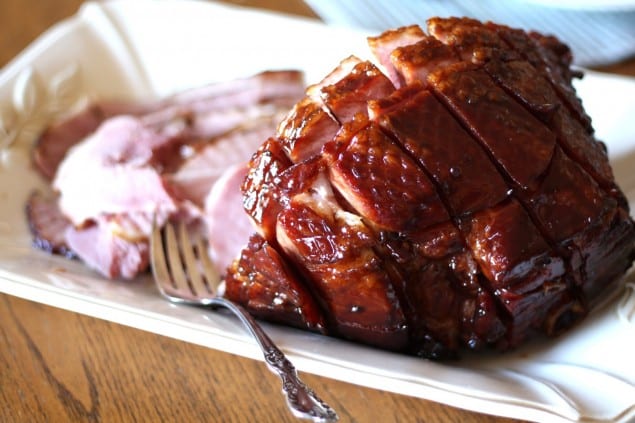 Print

The Perfect Baked Ham
---
Author:

Mallory Davis

Yield:

18

-

2

5

1

x
Description
There is nothing more festive than a juicy ham for any holiday gathering. Follow the recipe below and you are guaranteed to have your guests lining up for seconds.
---
1

whole fully cooked bone-in ham (the size depends on how many guests you have)

40

–

50

whole cloves

3 cups

dark brown sugar

3/4 cup

spicy brown mustard

1

can of cola

3 tbsp

apple cider vinegar or

3/4 cup

bourbon

1/3 cup

tamari soy sauce (optional)
---
Instructions
Heat oven to 325 degrees
With a sharp knife, cut diamond shapes on surface of ham
Place cloves in the center of each diamond
Cover surface of ham with tamari soy sauce
Cover ham with foil and place in deep baking dish and place in oven and cook for 22-26 mins/lb (time depends on how many guests you are serving and weight of ham)
As the ham bakes, mix together brown sugar, mustard, cola, and apple cider vinegar in pot
Bring mixture to a boil and then let simmer for about 20 minutes until it durns a dark brown
After the ham is done baking, cover it with 3/4 of brown sugar glaze
Place back in oven to cook for another 20-25 minutes
Take out and cover with remaining glaze
Let cool for 10-15 minutes before serving
Category:

Main Dish

Cuisine:

Holiday
Cooking your ham is a long feat, but an easy one at that–just remember to plan ahead to ensure enough baking time. And don't forget to have fun while preparing your feast.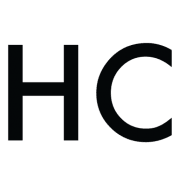 Mallory Davis
Mallory was born and raised in Monterey, California. She has a degree in Broadcast Journalism with an emphasis in sports broadcasting. Although baking and cooking were a favorite part of her childhood; a diagnosis of Celiac Disease is what really set off her passion for food. The diagnosis encouraged her to start cooking and experimenting a lot more. She enjoys making up new and unique recipes to fit her and others' diets (always making sure to include chocolate whenever possible).