This cake is perfectly spiced with allspice, clove, nutmeg, making it the perfect Holiday Cake.
By Natasha Steinberg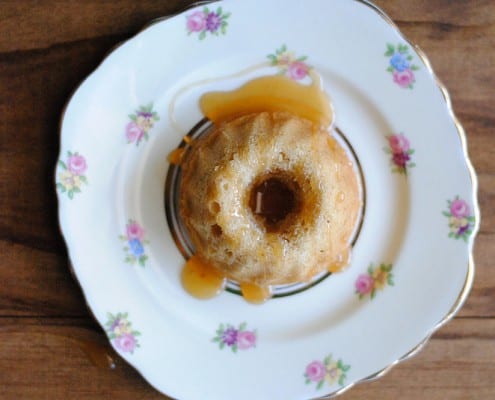 This cake is perfectly spiced with allspice, clove, nutmeg, and the like. It's tender and moist (even more so the next day); it's simple and lovely. It's the dreamiest of cakes and doesn't need any glaze or sauce at all–a light sprinkling of cinnamon or powdered sugar will do just fine. But if you're feeling snazzy, a drizzle of caramel sauce won't hurt.
See Also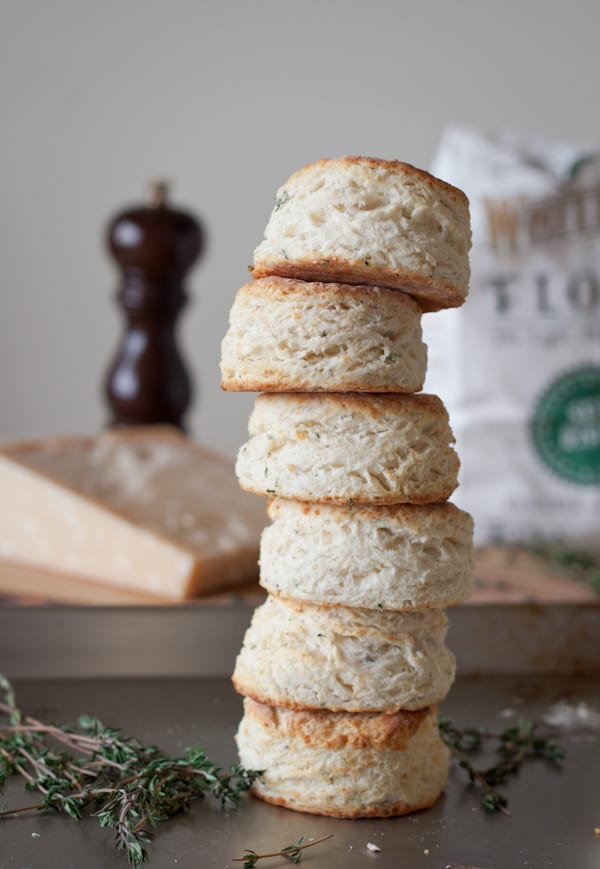 Spiced Buttermilk Bundt Cake
Moist, tender bundt cake with a perfect dose of tangy buttermilk and sweet spice.
Author:
Natasha Steinberg
Recipe Type:
cake, dessert
Ingredients
3 cups (375 g) all-purpose flour, sifted
2 tsp. baking powder
½ tsp. salt
1½ tsp. cinnamon
1 tsp. ginger
¼ tsp. cloves
¼ tsp. allspice
¼ tsp. nutmeg
⅛ tsp. cardamom
½ cup unsalted (113 g) butter, at room temperature
1½ cups (300 g) granulated sugar
3 large eggs, at room temperature
2 tsp. pure vanilla extract
1¼ cups (295 ml) buttermilk
½ cup (118 ml) vegetable oil
Instructions
Preheat the oven to 350 degrees F (175 degrees C). Grease a mini-bundt pan or a 10-inch bundt pan. Set aside. In a medium bowl, whisk flour, baking powder, salt, and all the ground spices. Set aside.
In the bowl of a stand mixer fitted with the whisk attachment, beat butter and sugar on medium-high speed until light and fluffy. Reduce to medium speed and add eggs one at a time, mixing to combine after each. In a two-cup glass measuring cup or other bowl with a lip, lightly whisk vanilla, buttermilk, and oil.
With the mixer on medium-low speed, add the flour mixture in thirds alternating with the buttermilk mixture and ending with the flour mixture (three flour additions, two buttermilk additions), mixing until just combined after each addition.
For mini bundt cakes, transfer ⅓ of the batter to a pastry bag fitted with a large plain round tip. Fill each well of the prepared pan just to the lip (we'll call it ¾ full). Add more batter to the pastry bag as needed. Bake until tester inserted comes out clean and cakes spring back when lightly pressed, 12-15 minutes.
For a full-size bundt cake, pour batter into prepared pan and bake until tester comes out clean and cake springs back when lightly pressed, 50-55 minutes.
Remove the pan from the oven and let cool for 10 minutes then quickly invert pan over a cooling rack. The cake(s) should easily come lose from the pan. If it doesn't, tap the edge of the pan lightly on the rack. Let cool completely then serve as-is or with a sprinkle of cinnamon or powdered sugar or with a drizzle of caramel sauce. Cakes will keep at room temperature for several days.
Notes
Cook time is shorter if making mini bundt cakes (pictured). Makes 24 mini bundt cakes.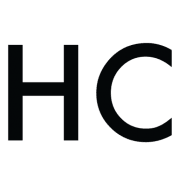 Natasha Steinberg
Natasha is a love-and-matriarch-taught maker of sweet things. She is passionate about using local and seasonal ingredients and making simple, satisfying sweets that make even the least of sweet tooths swoon. Although she is a native Texan, she currently resides in Atlanta where she is finishing up law school and documenting her sweet adventures through photos, recipes, and stories on her blog at tartletsweets.blogspot.com.