Avocado Sorbet with Strawberries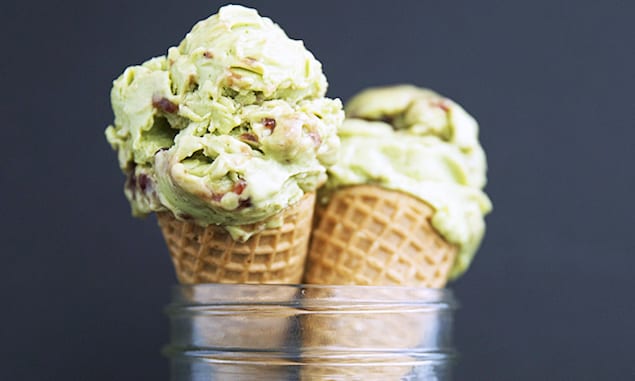 Creamy avocado sorbet is easy to recreate all summer long. Without a bit of dairy, this sweet treat, made with berry jam if desired, is rich a delightful.
By Lynsey Walker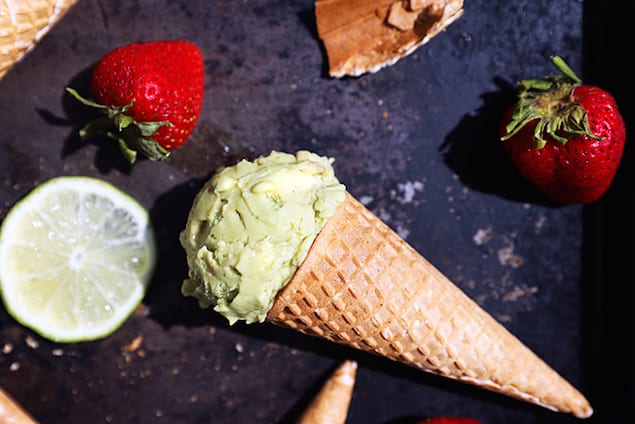 Avocado Sorbet? Yeah my reaction was a bit skeptical too as I scribbled this down as "thing to make" somewhere back in the depths of February, my mind completely preoccupied with warmer days and all that they entailed. But think about it. Avocados make for all sorts of wonderful sweet pairings – avocado mousse, avocado key lime pie, why not sorbet? Its fatty content gives it just the right texture that has you going back for that second scoop.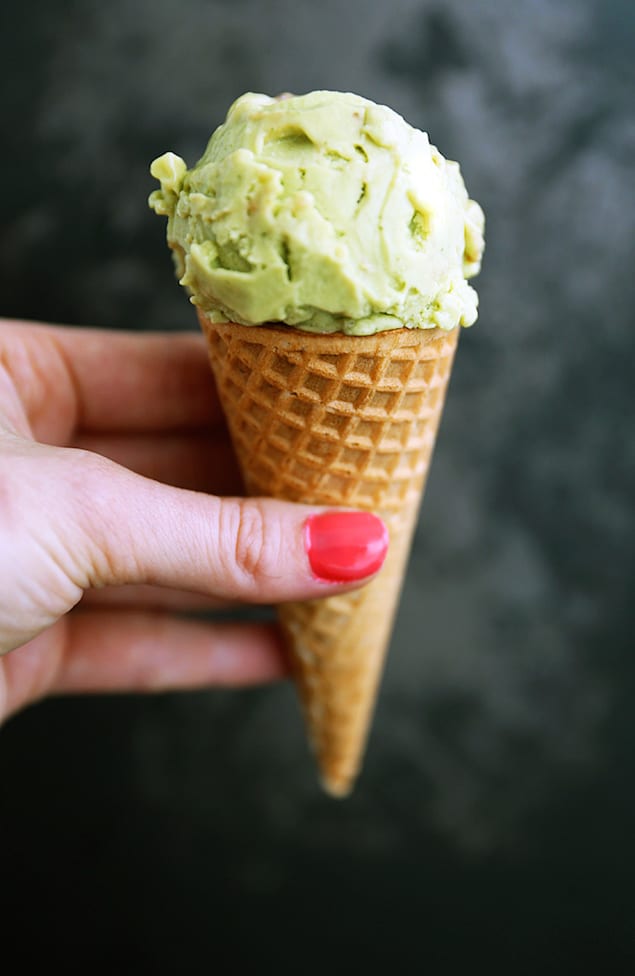 As my strawberry obsession is at a bit of a fever pitch I swirled some strawberry jam through this – a totally optional, yet worthwhile endeavour.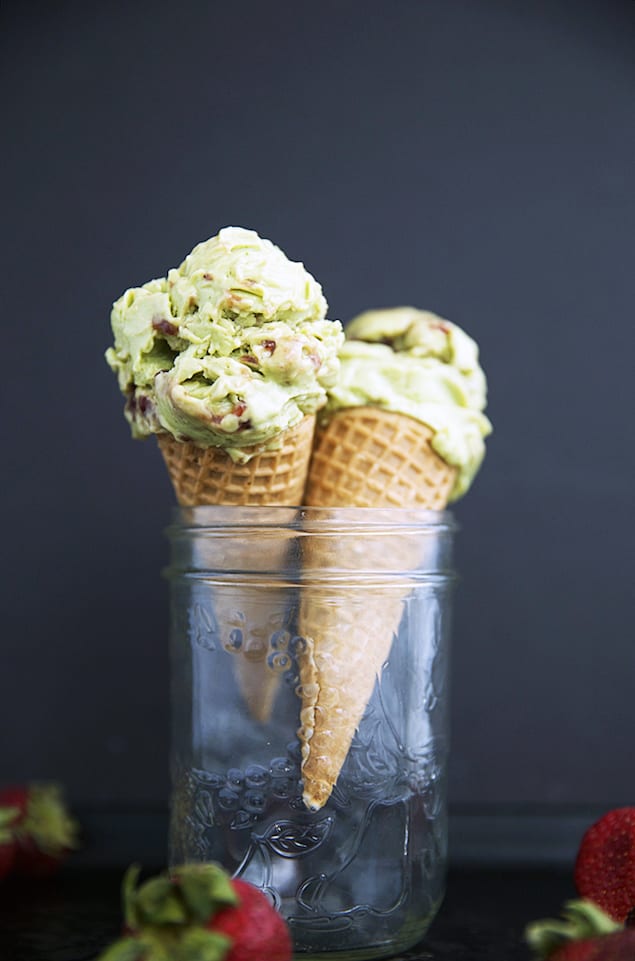 Avocado Sorbet with Strawberries
Creamy avocado sorbet is easy to recreate all summer long. Without a bit a dairy, this sweet treat, made with berry jam if desired, is rich a delightful.
Recipe Type:
Dessert, Sorbet, Ice cream
Ingredients
¾ cup sugar
¾ cup water
4 avocados
3 limes (zest of two, juice of three – about ½ cup)
1 heaping TBSP strawberry jam, optional
1 Tbsp vodka, optional (to prevent freezing solid)
Instructions
Heat water and sugar in a medium sized pot over medium heat until dissolved.
In a medium sauce pan heat water and sugar over medium heat until dissolved. Set aside to cool.
Once syrup is cool, add to a blender with avocado, lime zest, juice and vodka (if using). Blend on high until creamy. Place in a mixing bowl and allow to chill completely (overnight is preferable).
Once chilled place mixture in the bowl of your ice cream maker. Churn according to manufacturer directions.
Transfer to freezer safe container. Add strawberry jam and gently swirl through if using.
Freeze for at least four hours before serving.
Lynsey Walker
Lynsey Walker has a master's degree in nutritional science and is currently finishing up her Registered Holistic Nutritionist designation. By inspiring people to start cooking and getting back to eating real food, as well as fostering healthy relationships what they put in their body she is on a mission to shake up the world of nutrition.