Asian Beef Patties with Sticky Rice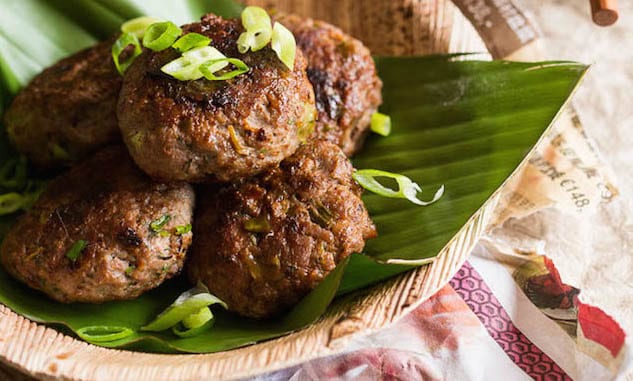 Small sliders with a blend of Asian spices and fish sauce makes for a delicious meal served with sticky rice. Try making an Asian-style mango salsa to accompany or serve with your favorite sauce.
By Simone Van Den Berg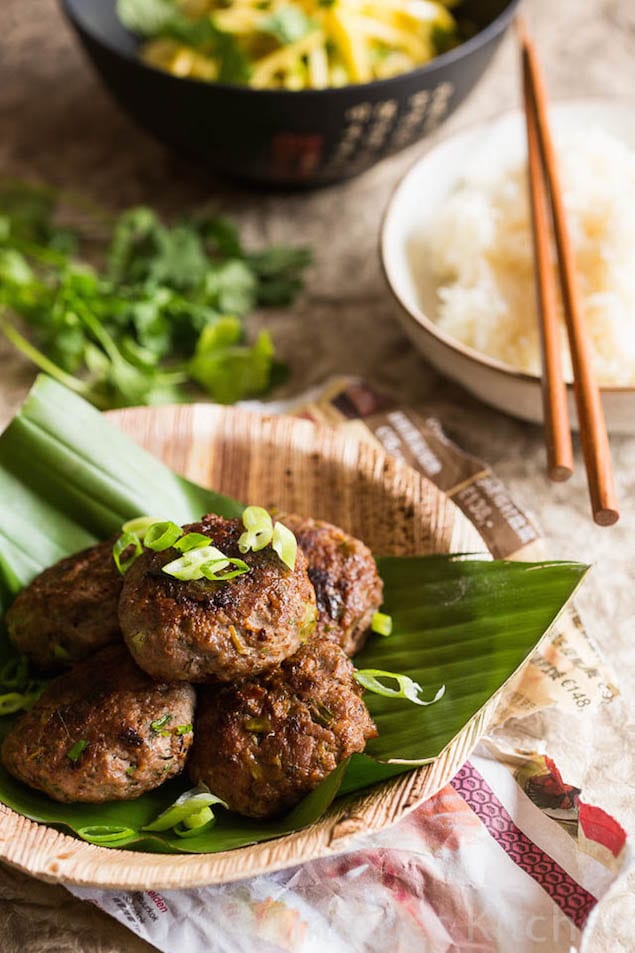 The hamburgers are nice and spicy and because of the lemongrass and the fish sauce it is also really asian in taste and nothing like your every day hamburger.

Asian Beef Patties with Sticky Rice
Small sliders with a blend of Asian spices and fish sauce makes for a delicious meal served with sticky rice. Try making an Asian-style mango salsa to accompany or serve with your favorite sauce.
Author:
Simone Van Den Berg
Ingredients
3 red Asian shallots, coarsely chopped
1 lemongrass (sereh) stalk, white part only, grated or chopped
500 gr ground meat (we used half porc/half beef)
½ tsp salt
2 tsp sugar
1 tsp chili powder
60 ml fish sauce
6 spring onions, chopped
1 hand of dill
Rice
400 gr glutinous rice (ketanrice)
Instructions
Soak the sticky rice in cold water for a night prior to making it. Once you're ready to cook it, rinse the rice three times until the water that comes of it is clear. Pour some water into the lower part of your steamer and cover the steamer part with cheesecloth or with baking paper (big enough so the edges cover the sides as well). Put the washed rice onto the paper/cheesecloth, cover and steam for 15 minutes. Turn the rice over or stir and continue to steam for another 15 minutes. The rice should become somewhat translucent and while it's ok to still have a bit of a bite, it will need to be soft and 'chewy'
In the meantime put your shallots and lemongrass into a pestle and mortar and ground this to a rough paste. Place the paste into a mixing mowl and add the other ingredients. Mix it all well and turn it into 4-6 small hamburgers.
Heat a grillpan or frying pan and bake the hamburger on both side in about 3-4 minutes per side.
Simone Van Den Berg
Simone van den Berg is a Netherlands based freelance food photographer and food blogger. She has a passion for cooking, food and travel, which she shares on her blog Simone's Kitchen and of course right here on Honest Cooking.