Molly Sims seems to have it all. While it may not seem like it, the actress, model and mom to three children is just like us. She once struggle with cozy, winter breakfasts for her and her family that still packed in nutrients. We caught up with her this month to get some tips and a delicious apple dutch pancake recipe.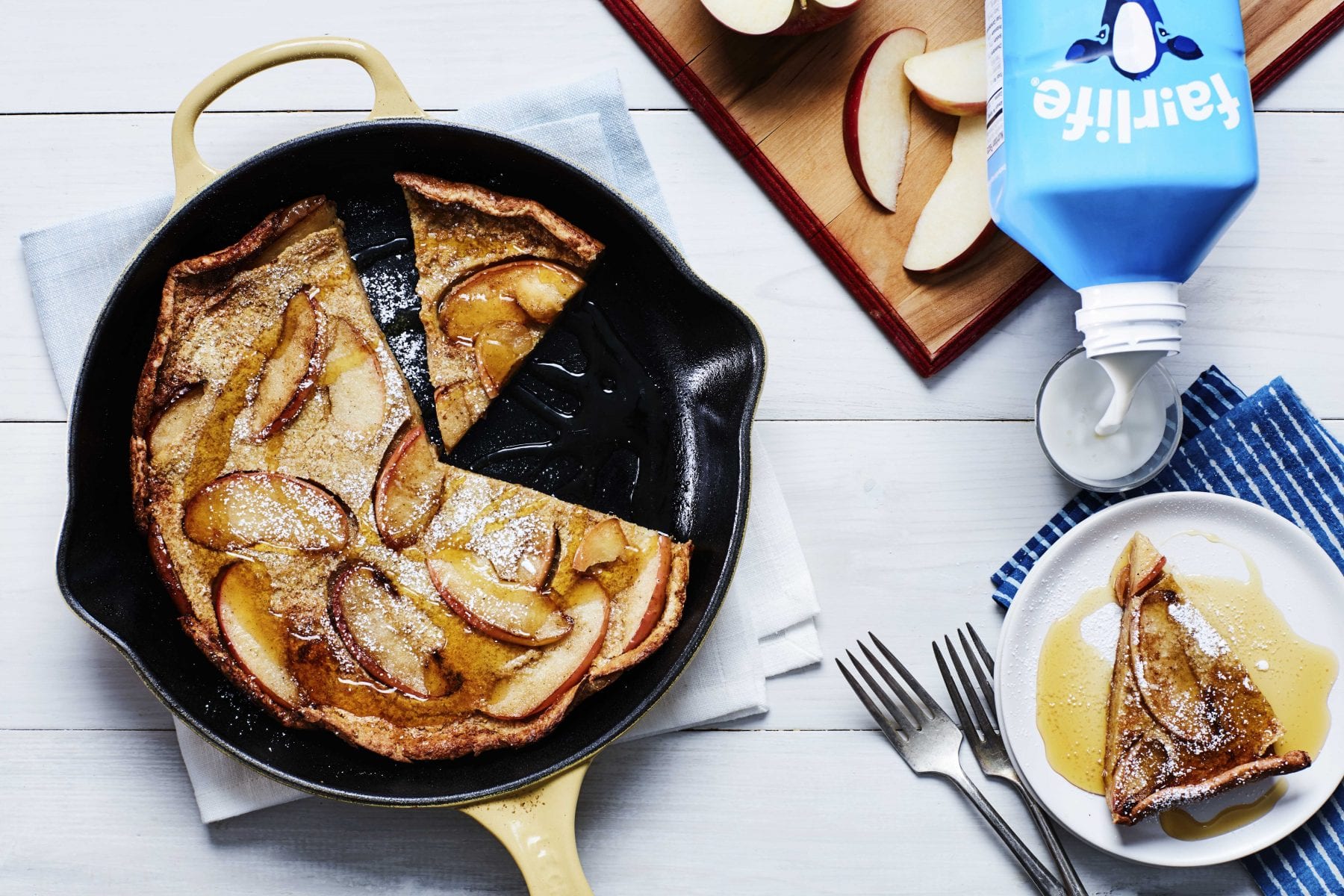 Does is your favorite winter breakfast?
Molly: One of my favorite morning meals during the winter season is a hearty bowl of oatmeal with brown sugar and berries. My kids and I love this because it's simple, but keeps us full and going until our next meal.
What is your go-to breakfast recipe when you need to be warmed through and through?
Molly: I have a wonderful Apple Dutch Pancake recipe that I love to make for my family during the winter. It's a traditional baked German pancake with the perfect combination of apples and cinnamon. I always make the dish using fairlife 2% ultra-filtered milk because it has 50% more protein than conventional milk, making it not only delicious, but a healthy way for me and my family to start the day. The extra protein also helps the batter hold up—so this delicate pancake doesn't fall during baking and keeps its creamy consistency. I love to serve this dish and cuddle up against the fire with a warm cup of hot chocolate.
What is you best breakfast for servings a crowd?
Molly: When I cook for a crowd, I always look for dishes that can be made easily in advance. This relieves the stress of cooking in real time and allows the hostess to enjoy the meal with friends and family as well. One of my go-to's is an egg white muffin frittata paired with mixed berries, bacon and a grapefruit salad. Another fun and easy crowd pleasing breakfast is a build your own yogurt bowl bar. I like to serve Greek yogurt and then provide my guests with a variety of toppings including berries, granola, coconut flakes, nuts, etc.
See Also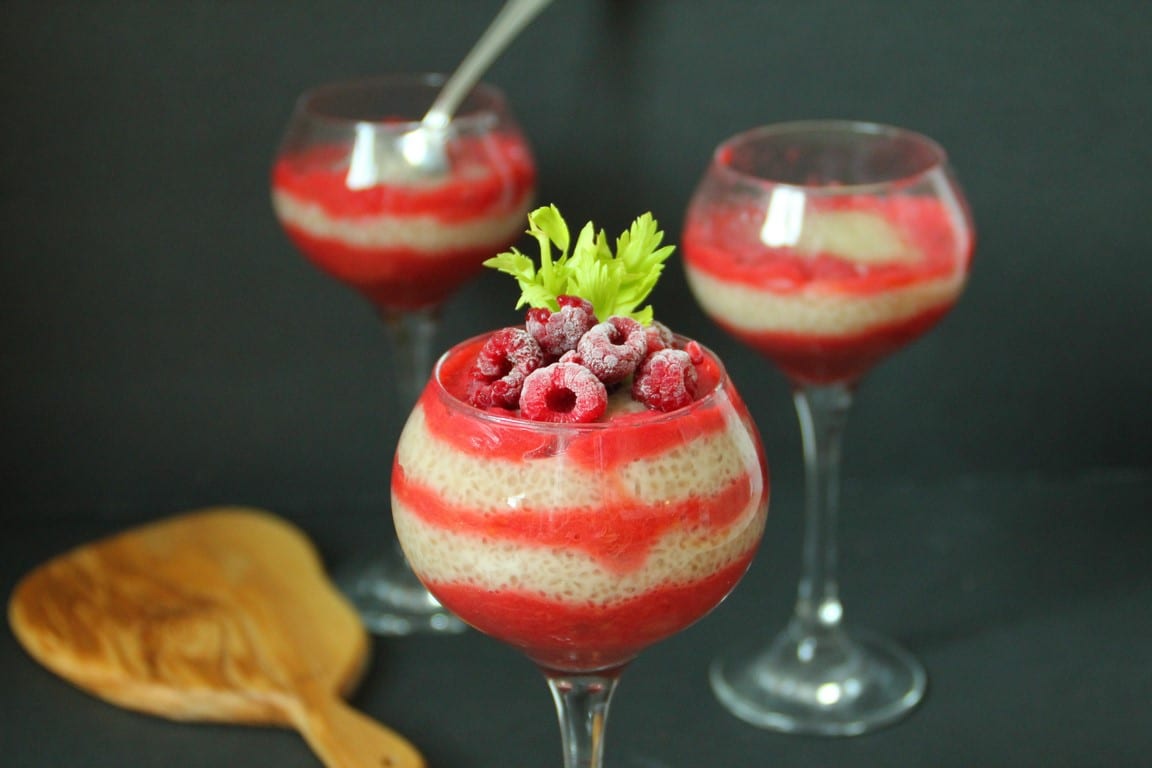 Any other winter nutrition tips? Especially for kids?
Molly: Find a dish that your entire family loves, but also gives them the nutrients they need for the day ahead—like the Apple Dutch Baby Pancake recipe. This one-dish meal is a recipe my whole family can enjoy, including my son Brooks who is lactose intolerant. All of my kids have various nutritional needs, but fairlife ultra filtered milk really does check all the boxes. It is lactose free, gives them protein, has 50% less sugar (we all know kids could use less of that!) and has 30% more calcium to keep them growing strong not year round!
Print
Apple Dutch Pancake
3

large eggs

2/3 cup

fairlife 2% ultra-filtered milk

1/2 cup

unbleached all-purpose flour
Kosher salt

3 teaspoons

tablespoon sugar (divided)

1/4 teaspoon

ground cardamom (divided (optional))

3 1/2 tablespoons

unsalted butter (divided)

1

sweet-tart apple (such as Fuji, Gala or Pink Lady, cored, thinly sliced)
Pure maple syrup (Confectioner's' sugar or cinnamon sugar, for serving (optional))
Special equipment: 10-inch skillet (preferably cast iron)
Instructions
Preheat oven to 425ºF with rack in middle.
In a large bowl, whisk together eggs. Add fairlife ultra-filtered milk, flour, pinch salt, 2 teaspoons sugar and 1/8 teaspoon cardamom, if using. Whisk to form a mostly smooth batter (small lumps are ok).
Melt 1 1/2 tablespoons butter a 10-inch skillet over medium heat. Add apple, 1/8 teaspoon salt and remaining 1 teaspoon sugar and 1/8 teaspoon cardamom, if using. Cook, stirring occasionally, until apple is softened, 3 to 5 minutes. Transfer to a plate.
Wipe out skillet with paper towel and heat in oven until very hot, 10 to 12 minutes. Carefully remove skillet from oven (remember that handle will be hot!) and add remaining 2 tablespoons butter; tilt pan to coat bottom and sides. Arrange cooked apple in center leaving a 2-inch border, then whisk together batter just to combine, and pour on top. Carefully return pan to oven and bake until pancake is puffed and golden brown around edges, and center is just set, 12 to 15 minutes.
Carefully remove skillet from oven. Cut pancake into wedges and serve immediately, with syrup and/or confectioners' sugar or cinnamon sugar, if desired.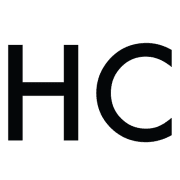 Honest Cooking
The Honest Cooking editorial team handpicks inspiring culinary stories to share with you that we think are beautiful. We strive to create an inspiring place for culinary exploration, salivating recipes, interesting personalities and stories.