Treat your party guests to something elegant and special but easy to make, like this Dijon mustard salmon tartare.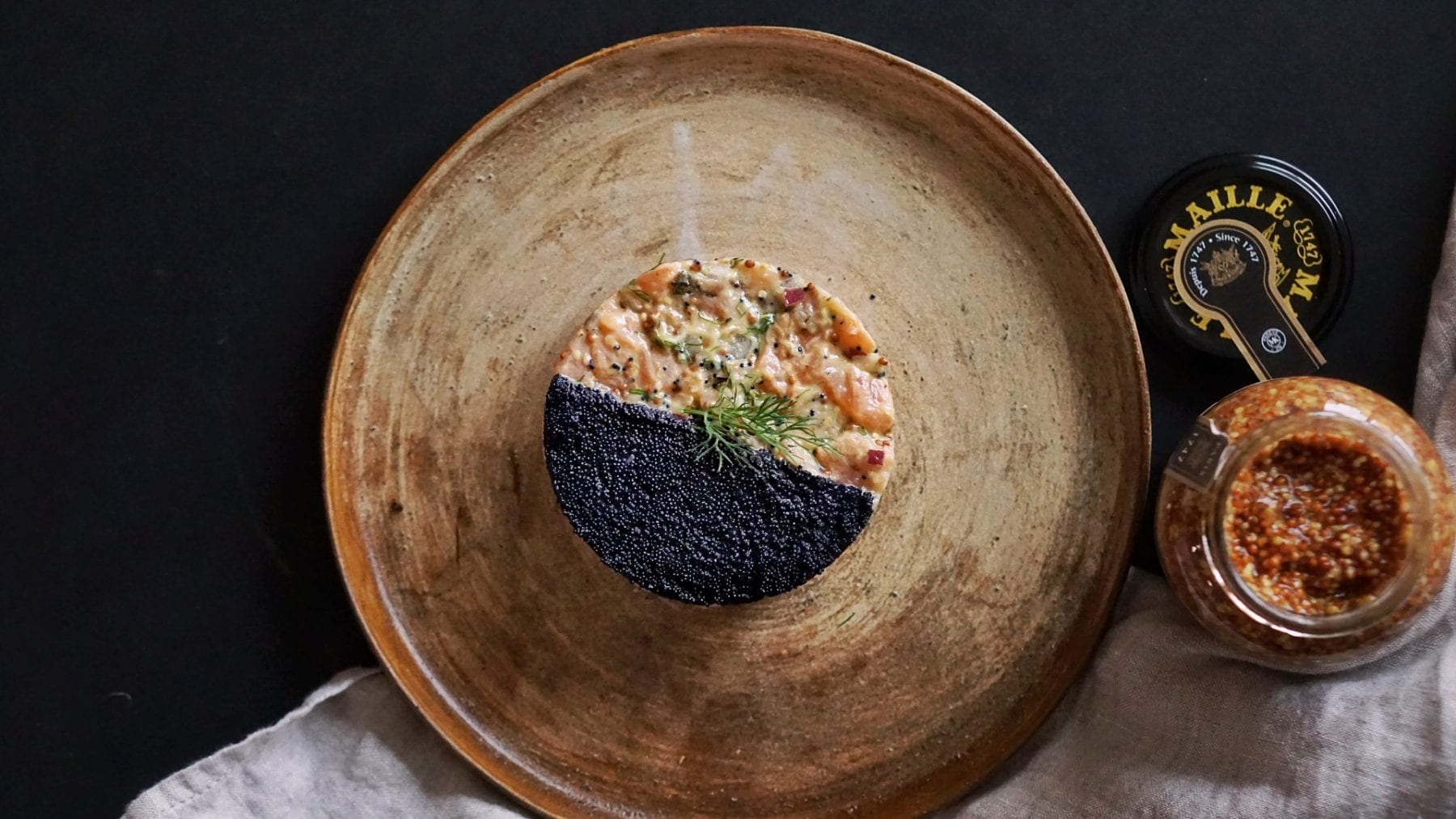 Indulge in the savory, ocean briny flavor of fresh and smoked salmon, paired with the tart, mildly pungent flavor of whole grain mustard. Caviar really takes it over the top for a festive meal, but the salmon tartare is just as delicious without it.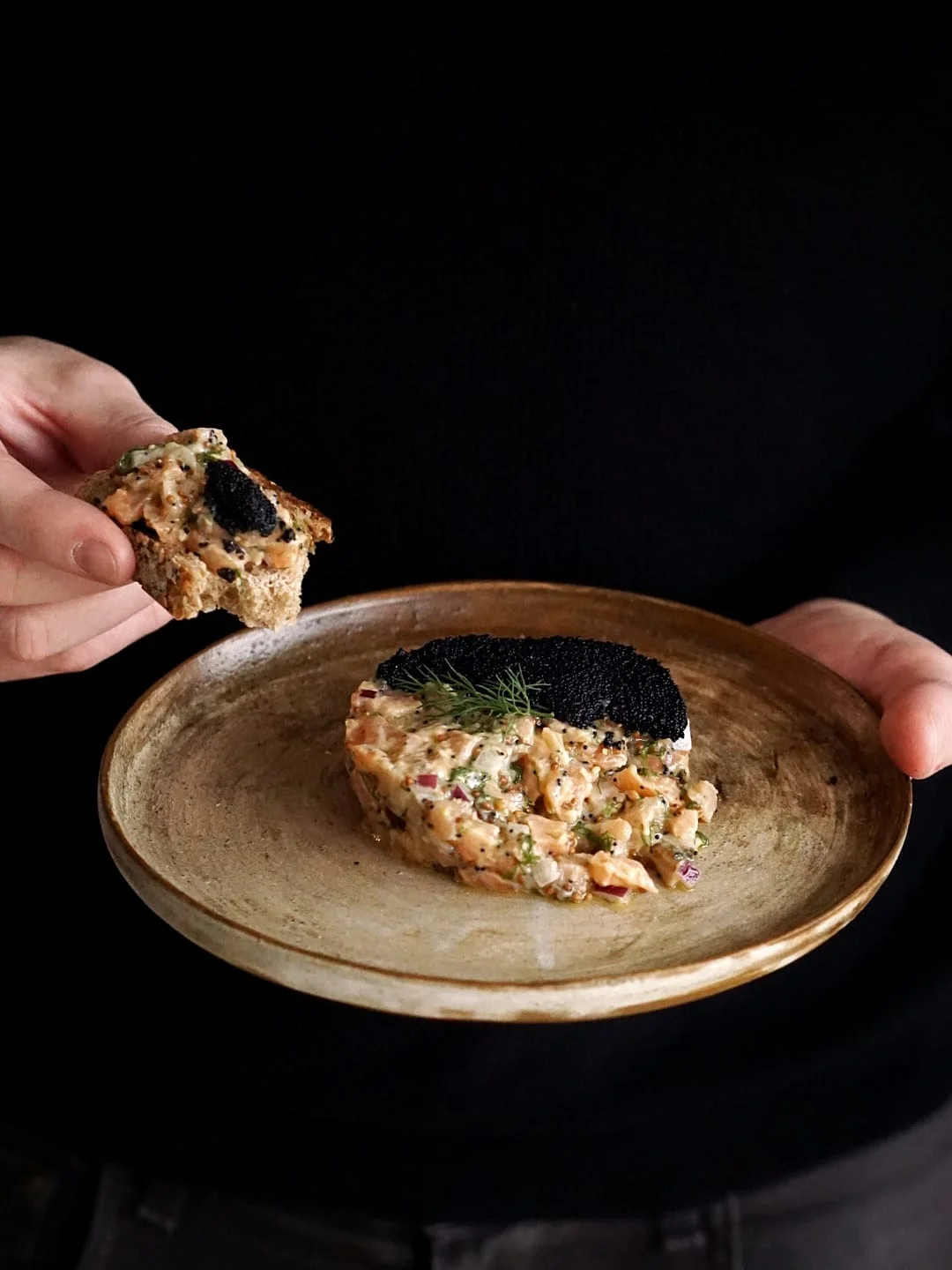 Salmon Tartare
Ingredients
½ loaf nut & seed bread, thinly sliced and toasted
¼ pound smoked salmon
½ pound skinless fresh salmon fillet (sushi quality)
2 tbsp black caviar (optional)
2 tbsp course Dijon mustard
2 tbsp minced red onion
2 tbsp chopped fresh dill
½ a lemon
1 tbsp good olive oil
Kosher salt and freshly ground black pepper
Instructions
Cut the salmon and smoked salmon into small dice.
In a mixing bowl, combine salmon, red onion, mustard, olive oil, and dill. Season with salt, pepper, and fresh lemon juice to taste.
To serve, spoon salmon tartare into a ring mold on a plate, and press down lightly. Spoon caviar over salmon tartare, and serve with bread.