Apple Cinnamon Streusel Muffins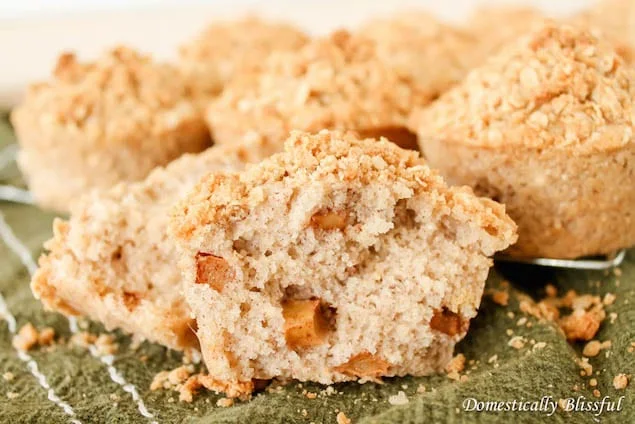 Streusel muffins studded with apples are perfectly moist and filled with the flavors of fall. Start baking and your house will smell amazing.
By Giustina Blissful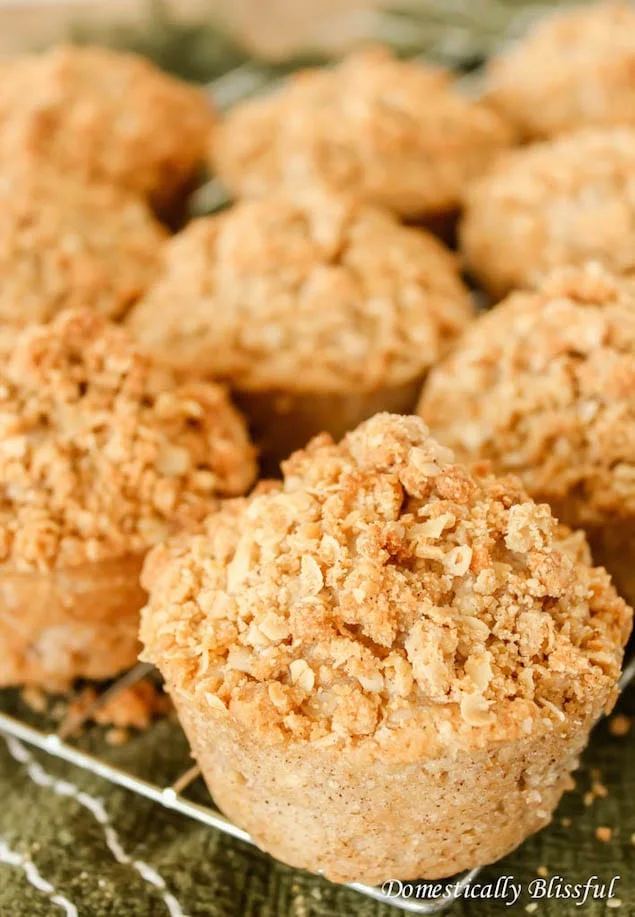 These Apple Cinnamon Streusel Muffins are perfectly moist and filled with the crisp flavors of fall.
Your tastebuds will be begging for a taste when the scent of apples and cinnamon permeate every corner of your home.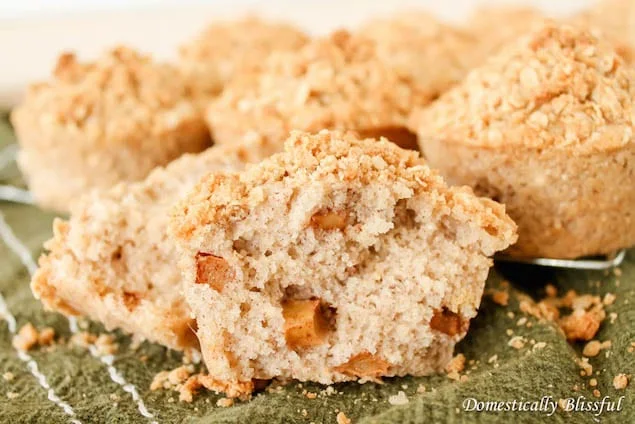 But the best part is that these muffins are super simple to make. So don't take my word for it, bake up a batch of this fall goodness for yourself!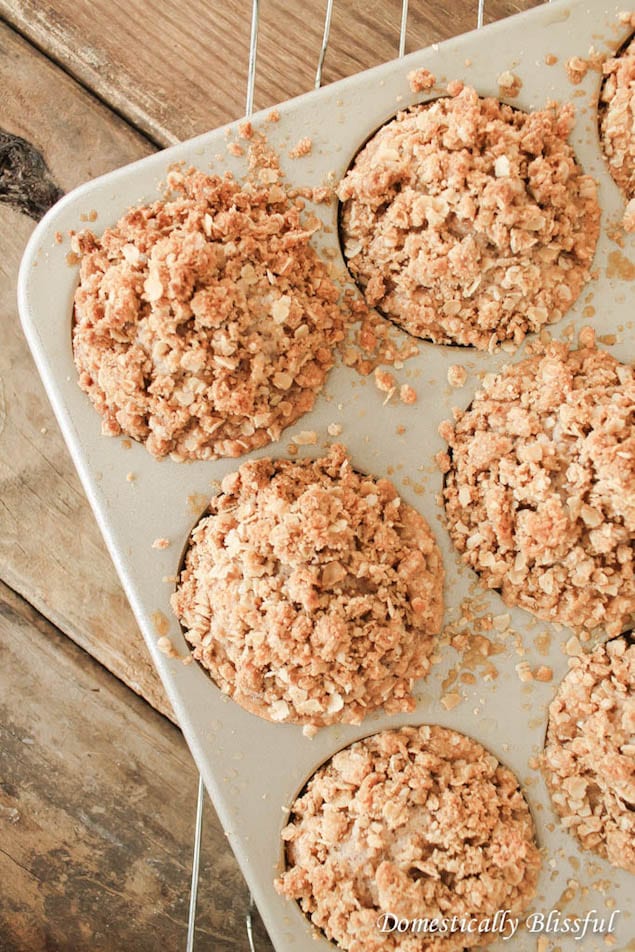 Apple Cinnamon Streusel Muffins
Streusel muffins studded with apples are perfectly moist and filled with the flavors of fall. Start baking and your house will smell amazing.
Author:
Giustina Blissful
Recipe Type:
Baking, Muffin
Ingredients
Apple Center Ingredients
1 Tablespoon Butter
2 Cups Peeled & Diced Apples
1 Teaspoon Cinnamon
Oat Streusel Ingredients
1 Cup All-Purpose Flour
1 Cup Quick Oats
½ Cup Packed Dark Brown Sugar
½ Teaspoon Cinnamon
6 Tablespoons Room Temperature Butter
Muffin Mix Ingredients
2 & ½ Cups All-Purpose Flour
1 Cup Sugar
1 Tablespoon Baking Powder
½ Teaspoon Salt
1 & ½ Teaspoons Cinnamon
½ Cup Whole Milk
½ Cup French Vanilla Creamer
2 Large Eggs
8 Tablespoons Melted Butter (Cooled)
Instructions
First, preheat your oven to 400 degrees fahrenheit & spray your muffin pans with oil. (*1)
In a large pan melt 1 tablespoon of butter & cook your diced apples until tender. Then remove the pan from the heat & mix in 1 teaspoon of cinnamon.
Set to the side & let cool.
In a medium bowl, mix 1 cup all-purpose flour, 1 cup quick oats, ½ cup packed dark brown sugar, & ½ teaspoon cinnamon. Then use your fingers to blend in the 6 tablespoons of butter evenly into the oat streusel. Set to the side for later.
In a medium bowl, mix the 2 & ½ cups all-purpose flour, 1 cup sugar, 1 tablespoon baking powder, ½ teaspoon salt, 1 & ½ teaspoons cinnamon, & the cooled cooked apples.
In a separate bowl mix ½ cup whole milk, ½ cup French vanilla creamer, 2 large eggs, & 8 tablespoons cooled melted butter.
Create a funnel in the dry ingredients & pour the liquid mixture into the center.
Mix with a spoon until combined. (*2)
Pour the apple cinnamon muffin batter into each tin ¾ths full. Then sprinkle an overly generous helping of oat streusel on top.
Bake your Apple Cinnamon Muffins with Oat Streusel for 20-25 minutes. (*3)
Let cool on a wire rack & enjoy. (*4)
Notes
*1. To ensure your oven is at the right temperature for baking, preheat your oven before you start so that it will continue to warm up an additional 5-10 minutes before you place your muffins in the oven.
*2. Don't over mix. Some lumps are normal.
*3. When a toothpick comes out clean your muffins are done baking.
*4. Store your muffins in a sealed container for up to a week.
Giustina Blissful
Hello! My name is Giustina and I'm a 20 something who is married to my best friend and love of my life. I think everything tastes better when made with love and a splash of lemon. Although love, life, and marriage is never easy I believe that it is always an adventure worth traveling!