Sponsored Post: We've partnered with North Coast Organics, makers of delicious apple products, to bring you fun recipes ideas for the coming season. Their apple sauces, vinegars, juices and ciders are made with only U.S. grown apples. You're sure to taste the difference!
This soft, sweet Apple Cider Bread is a delicious fall treat. It is gluten free and sweetened only with honey – it's perfect for a quick breakfast or snack.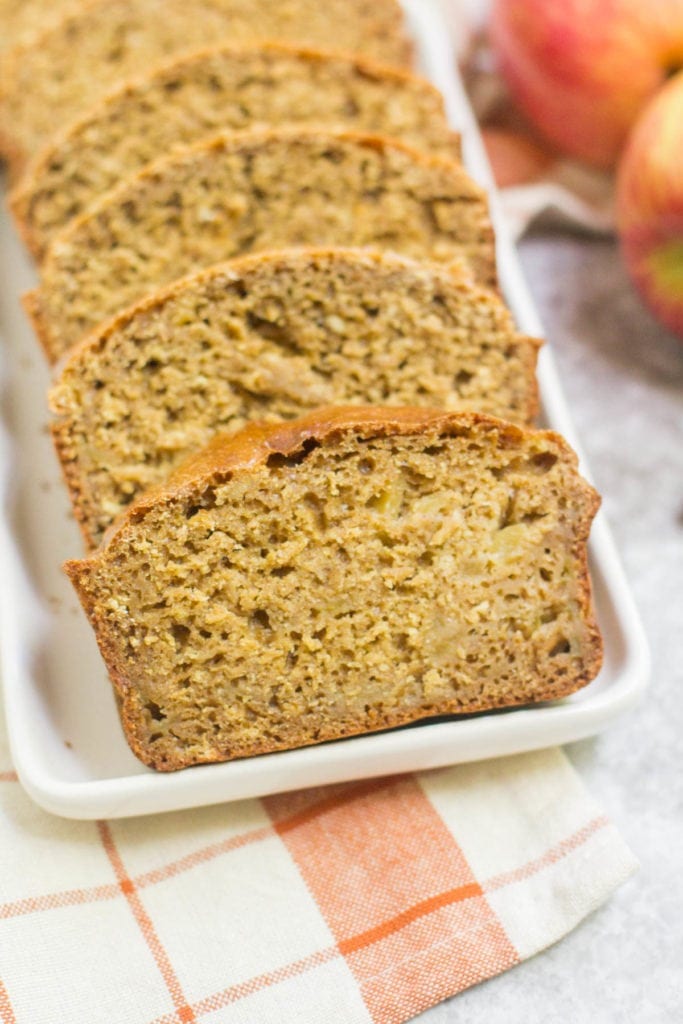 Oh. My. Goodness I am SO excited about this Apple Cider Bread friends! Can I tell you a secret?? I tested this recipe waaaaay back at the end of July (I'm talking in the midst of a 100 degree day!) and it instantly had me wishing for chillier days, sweaters… and all things apple, of course! I've been dying to share the recipe for this healthy apple cider bread, but I wanted to hold off until fall was officially in full swing so you could enjoy it with a warm cup of apple cider, under a blanket.. possibly by a bonfire (if we're talking maximum fall activities here.)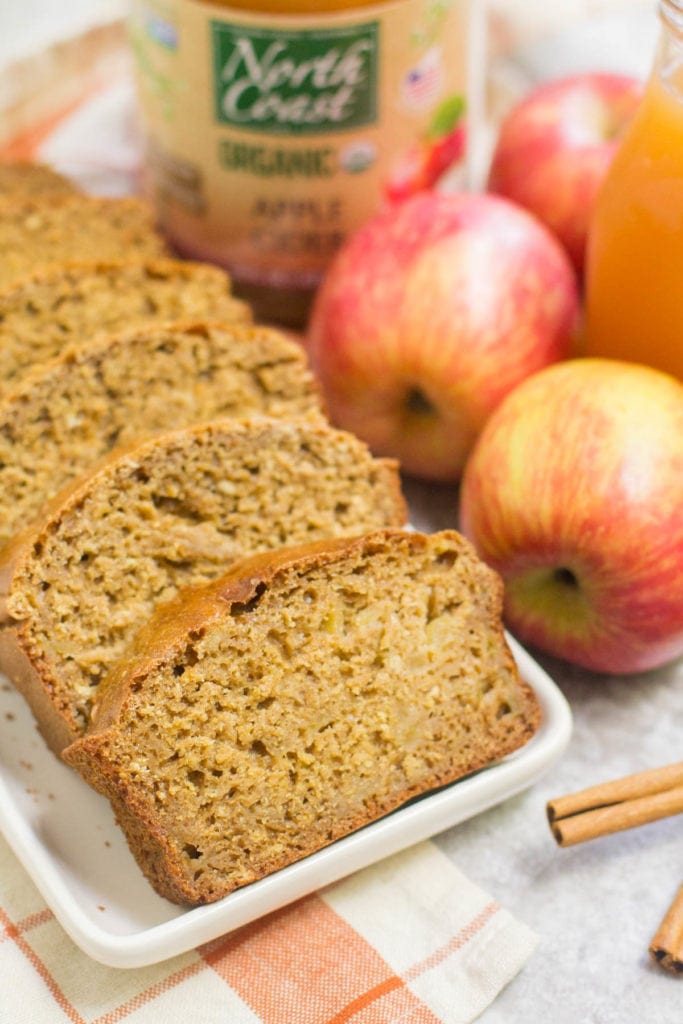 I don't know about you, but I love all things fall related. The weather, the food, the activities.. all of it! There's something about the leaves starting to change and weather cooling off that just makes me happy! Growing up, every year I looked forward to fall for two reasons. One: my birthday (October 8th!) and two: apple picking. We would go apple picking every year, multiple times a year, and even now as an adult – I look forward to it.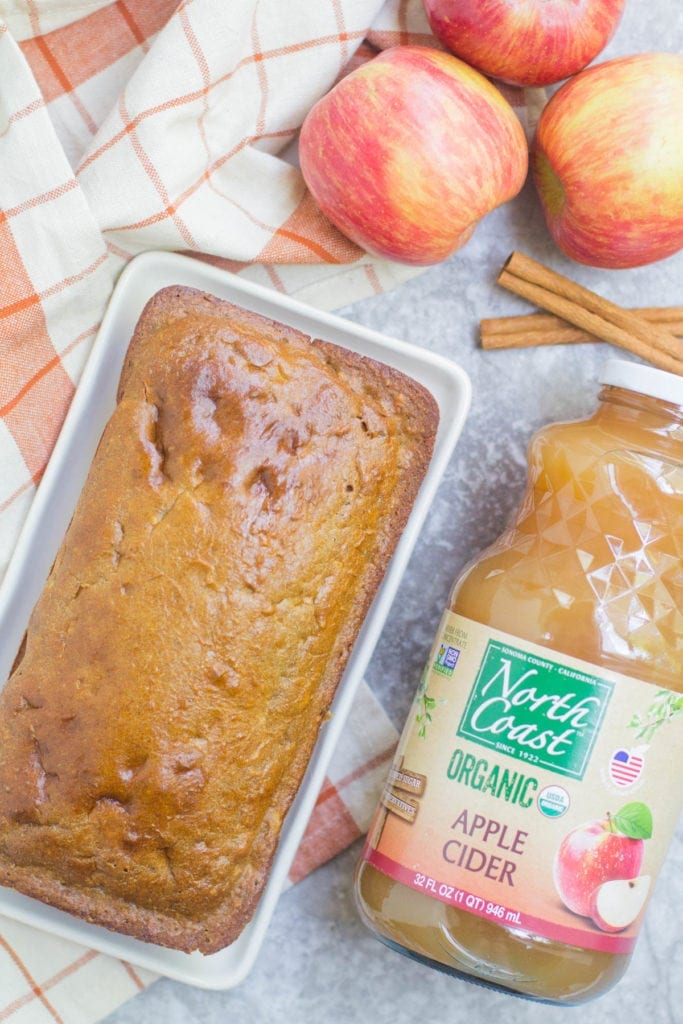 If you're from the North East, you likely have had a day where you go out to an apple orchard, got in a tractor, rode out to the fields, sipping on warm apple cider and picking far more apples than you could eat… only to come home and instantly want to make something delicious with them. My mom used to always make us baked apples, but had she made something like this healthy apple cider bread, I know I wouldn't have been disappointed!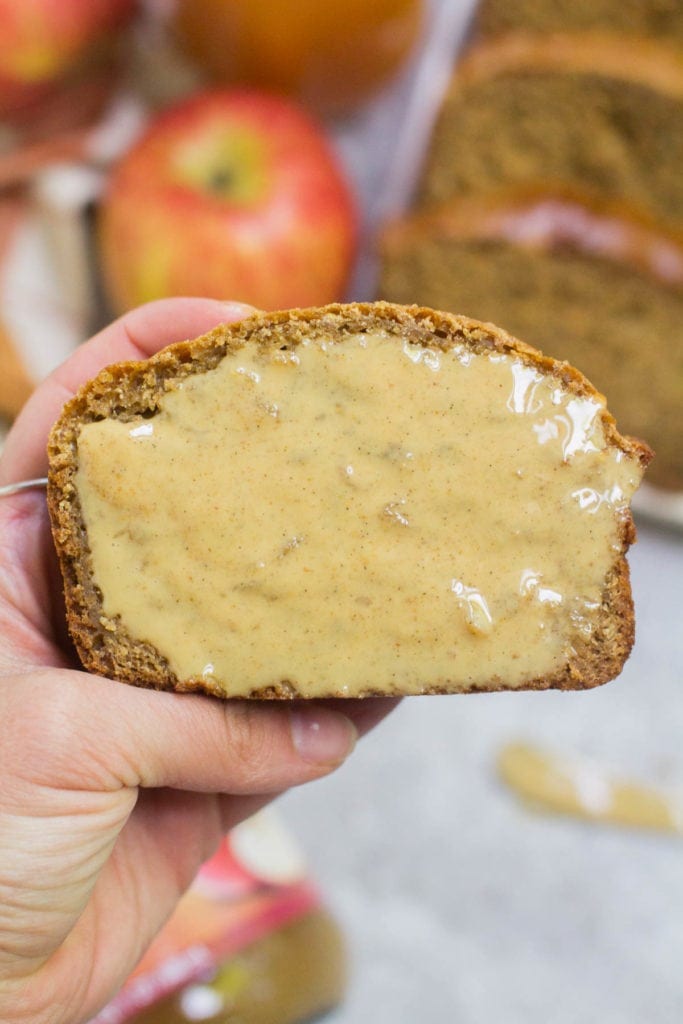 Even if you don't live by an apple orchard – my friends at North Coast and I have the solution for you. Their Apple Cider tastes just like the one I used to get right from the farm.. and that's because it actually comes from a farm! North Coast sources their fruit only from organic farmers that just use water to grow their fruit (no weird pesticides or things like that!). All of their apple products are certified organic, non GMO, and made without any added sugars or preservatives. Plus, they all taste DELICIOUS!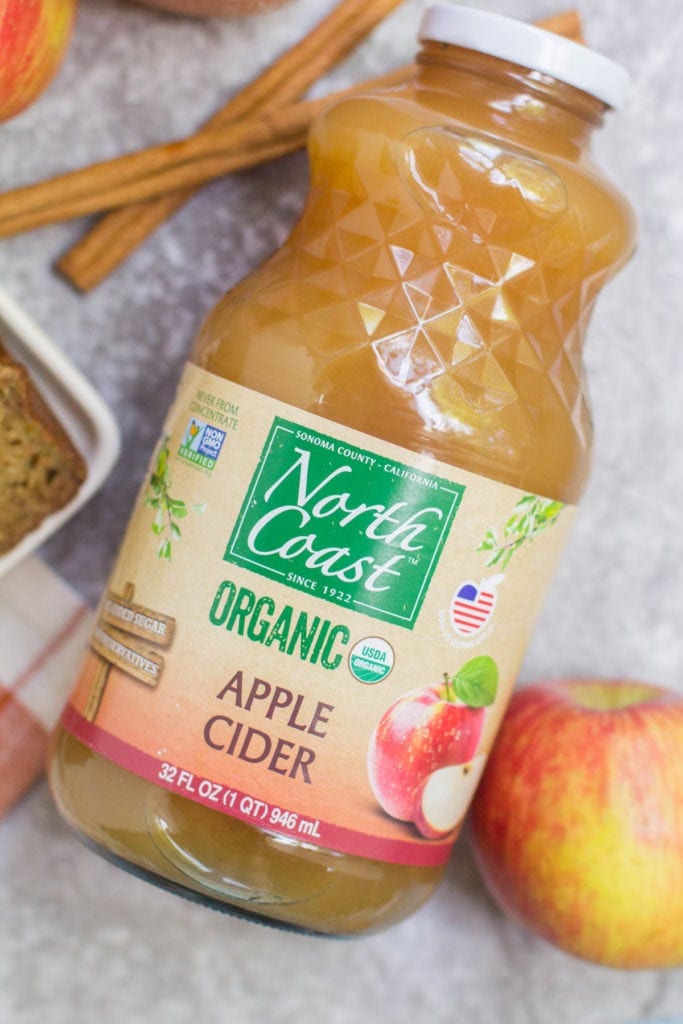 Nothing makes me more frustrated than looking on the back of juice or cider and seeing that it's first ingredient is sugar.. and then at the bottom of the ingredients list comes apples. That's not how it's supposed to be made! When you're buying apple cider – make sure to check the ingredients and get the real deal. You can truly taste the difference when it comes to North Coast!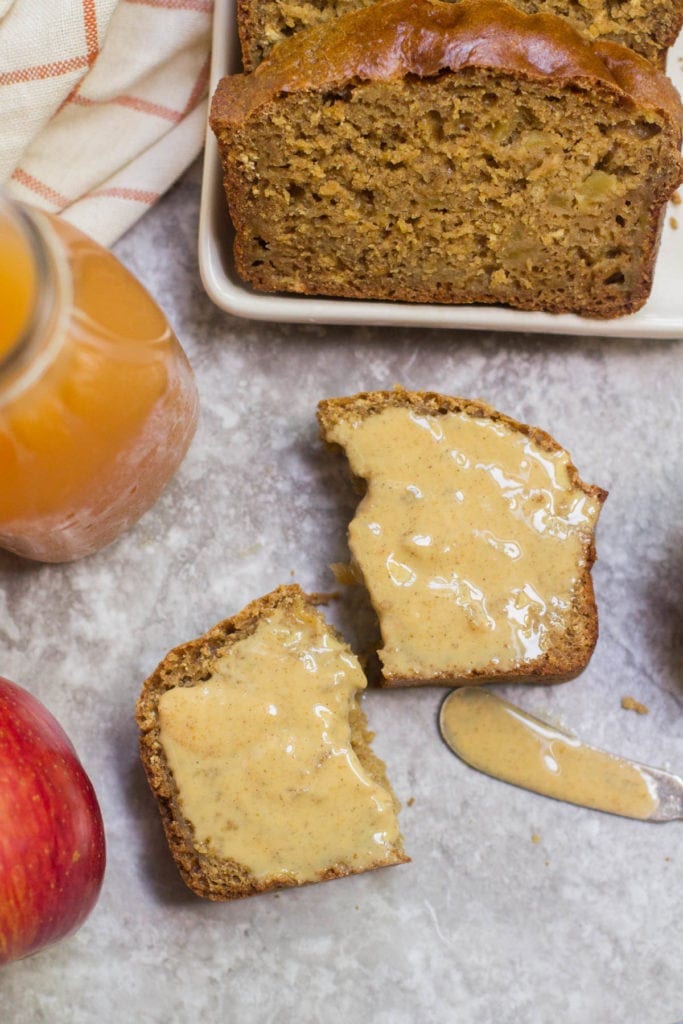 You're going to want to stock up on North Coast's Apple Cider so you can make this healthy apple cider bread. The bread is gluten free, and sweetened with just a touch of honey. It's got loads of sweet apple pieces, and goes so perfectly when slathered with a huge amount of peanut butter, and a warm mug of.. what else?! Apple cider!
And if you'd like to win a year's supply of North Coast products (you know you want to!) make sure to enter on Facebook HERE!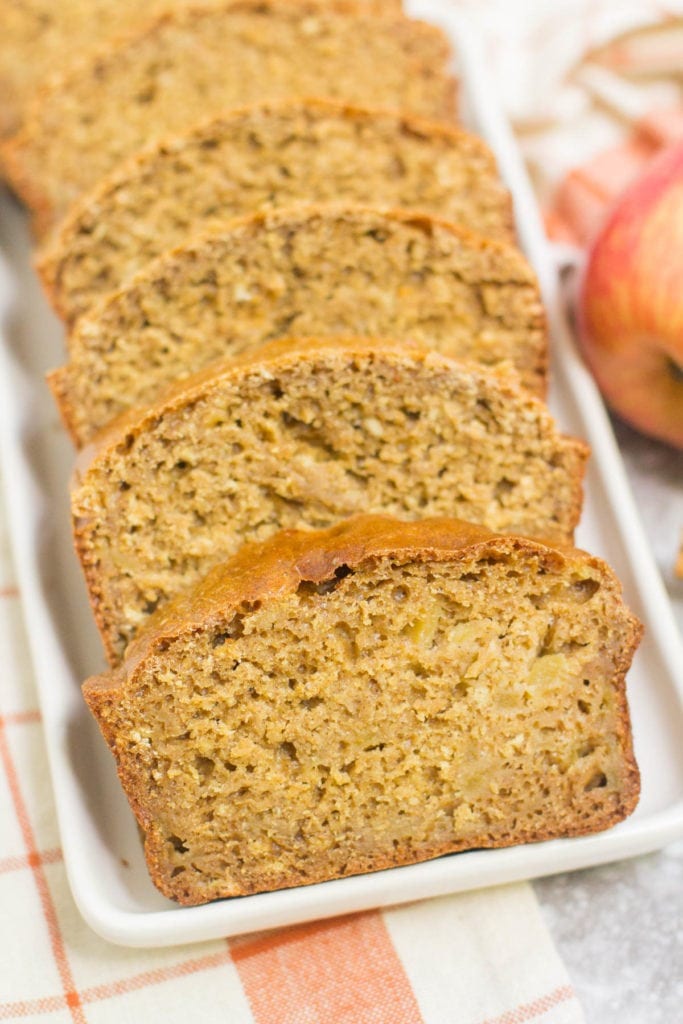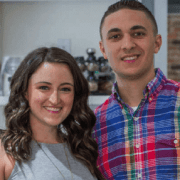 Liz & Tyler
We are Liz and Tyler. Aka the Clean Eating Couple. We believe that healthy food should taste delicious, which is why you'll find tons of simple, nutritious recipes that we love.