Apple, Cardamom and Mascarpone Doughnut Holes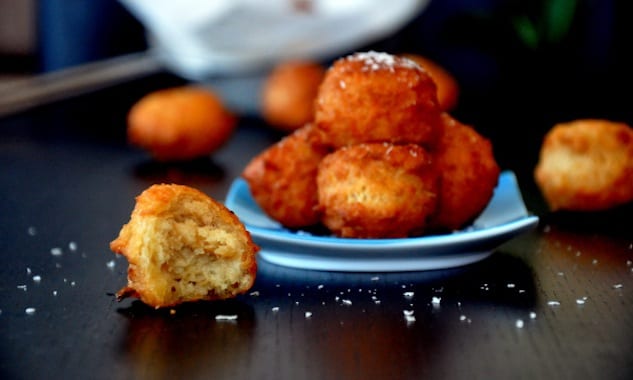 When life gives you mascarpone, make doughnuts. Out will pop these airy, bite-sized donuts, with a warm crisp exterior, not too sweet, and subtle flavors of cardamom and apple.
By Shuchi Mittal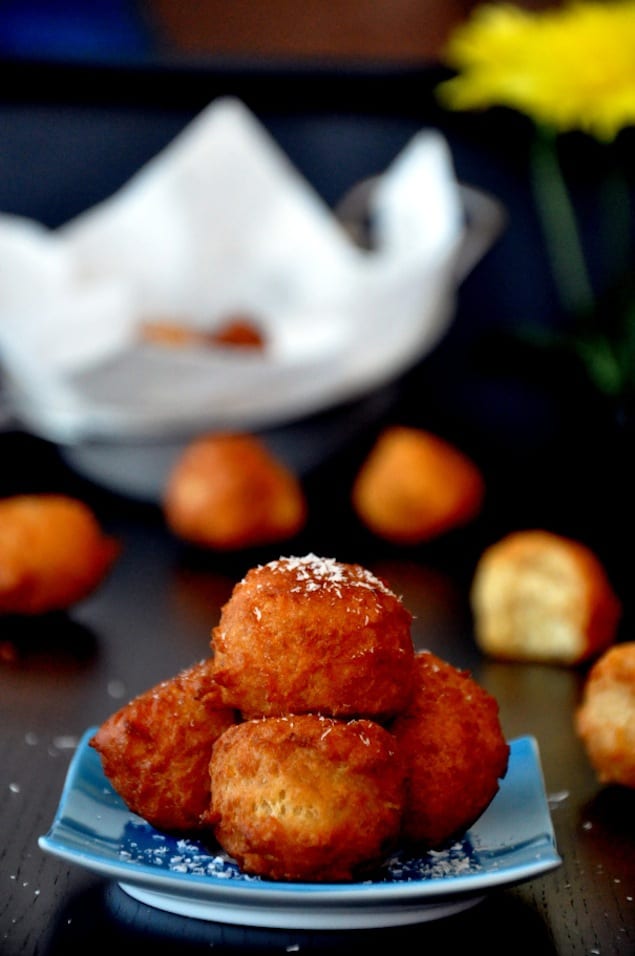 "Like gulab jamuns, only not,
Like doughnut holes, not store bought.
A warm bite, with a dollop of cream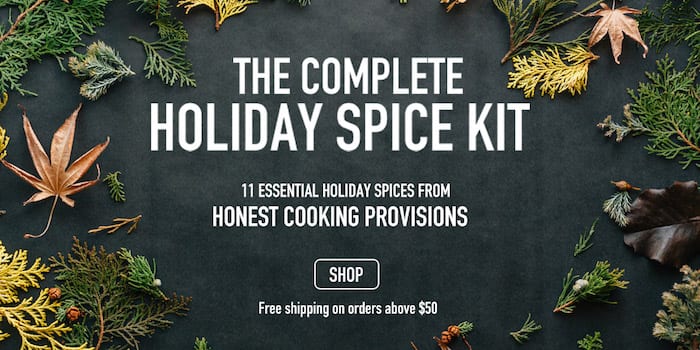 Life seems perfect, and not a wild dream.
Pop one in, before it rolls away
Drizzle with honey, on a warm Saturday.
Make them once, share a few
A recipe old, in avatar new.."
When life gives you Mascarpone, Tiramisu [however delicious!], is not all you need to make.
Staring at a bag of apples, a tub of mascarpone and a cupboard full of spices, I got thinking – spiced doughnuts! The only thing I did not want to use was cinnamon, since apple-cinnamon combo is such an overkill. So I went with cardamom – a favorite in every Indian pantry. Out popped these airy bite-sized donuts, with a warm crisp exterior, not too sweet, and subtle flavors of cardamom and apple. Almost like Kheer in a disguise. Mmmm…
The recipe is a keeper as you can make it with different flavors and serve with a variety of sprinkles & syrups to make it seasonal/suite the palate. Oh, and I almost forgot to mention, they're so darn easy to make!

Apple, Cardamom and Mascarpone Doughnut Holes
When life gives you mascarpone, make doughnuts. Out will pop these airy, bite-sized donuts, with a warm crisp exterior, not too sweet, and subtle flavors of cardamom and apple.
Ingredients
2 eggs, lightly beaten
4 oz mascarpone, at room temperature
1 red apple, grated
4 green cardamoms, crushed
1 cup all purpose flour, sifted
1 tsp vanilla essence
1.5 tsp baking powder
¼ cup brown sugar
Coconut flakes/powdered sugar for sprinkling [optional]
1 teaspoon olive oil + Canola oil for deep frying
Instructions
Heat a non-stick pan and add 1 teaspoon olive oil along with the apples, sugar and cardamom. Cook on medium-high flame till most of the liquid has evaporated, and the apples turn brown and pasty – about 15 minutes. Remove from heat and cool. Discard the cardamom skin.
Soften the mascarpone by mixing it slowly so it resembles whipped cream. Stir in the apple mixture and fold. Do not mix vigorously or over mix as the mascarpone might curdle. Mix enough just to combine. Refrigerate for 2 hours to let the cardamom infuse.
In a bowl, mix the flour and baking soda. Add the egg, essence and cardamom infused apple mascarpone prepared earlier. Mix until just combined. The batter will be quite thick & sticky, but don't worry, that's just how it's supposed to be!
Heat oil for frying in a deep bottomed pan. Using a mini ice cream scoop, drop scoops of batter into the oil, and turn occasionally. Remove when golden brown. Drain on kitchen towels and sprinkle with powdered sugar or coconut flakes. Enjoy with a dollop of cream, chocolate syrup [yum!], jam or your favorite caramel!
Shuchi Mittal
Shuchi cooks with the heart of a poet. Banker turned chef, she runs the 29. Private Kitchen in NYC focusing on social tasting events, dining experiences and small-scale private events. Using simple & wholesome ingredients, she likes to re-invent homemade Indian flavors into modern tapas & small plates. Her dream? To cook, feed, write, and eventually open her own communal dining cafe - with a published recipe book on the stands.