While Eliza Acton only enjoyed modest success as a poet, her food writing lives on.
By Ruby Moukli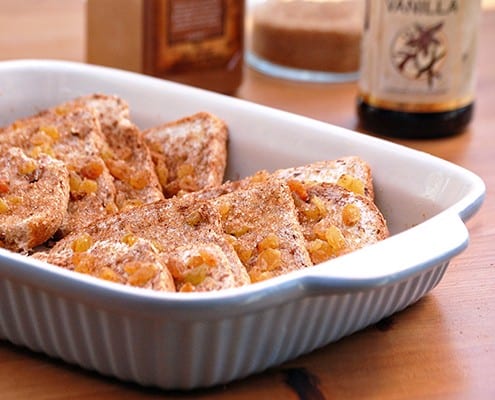 Female food writers today owe huge debts of gratitude to those who came before us and paved the way. Britain has certainly spawned her fair share of them, and if we were to frog leap back in time across the domestic divas we might jump from Nigella Lawson to Delia Smith to Elizabeth David to Isabella Beeton and finally land on Eliza Acton.
Poor Eliza. She set out to be a poet, and enjoyed modest success as such, until her publisher steered her towards the more popular (and therefore lucrative) channel of cookery writing. In 1845 her Modern Cookery for the Private Family was published and revolutionized the way cookbooks were written. Not only was her tone approachable, often funny, but she was the first to list ingredients separately from the narritive. Measurements were precise, as were cooking times, and her recipes were reliable. Cookbooks ever since have been modeled on her template – even that so-called bible of domesticity, Beeton's Book of Household Management which, in 1861, eclipsed Acton's book and, allegedly, stole freely from it.
Acton also wrote for magazines, including Charles Dickens's Household Words, and yet history has been unkind to her. Beeton went on to be glorified for her tome whilst Acton was largely forgotten. This might be due to Beeton's tragic personal life, which lent itself well to books and even film, in contrast to Acton's quiet and very private one. Or it could simply be that Beeton's book was more comprehensive and therefore more useful. But among food writers, at least, Acton is still remembered and praised for her pioneering style.
One of my favourite of her recipes has to be The Poor Author's Pudding. You might better recognize it as Bread and Butter Pudding, but I love Acton's name for it. And talk about 'honest cooking'! Simple stale bread, baked with eggs, milk, sugar and cinnamon, and (in my version) a bit of dried fruit thrown in. Sure, you can dress it up and take it out to fancy dinners, substituting the humble ingredients with more pretentious ones, but then you'd be making The Publisher's Pudding instead. (It's clear from her choice of nomenclature what Acton thought of the disparities between author and publisher, even though she herself profited nicely from her writing.)
See Also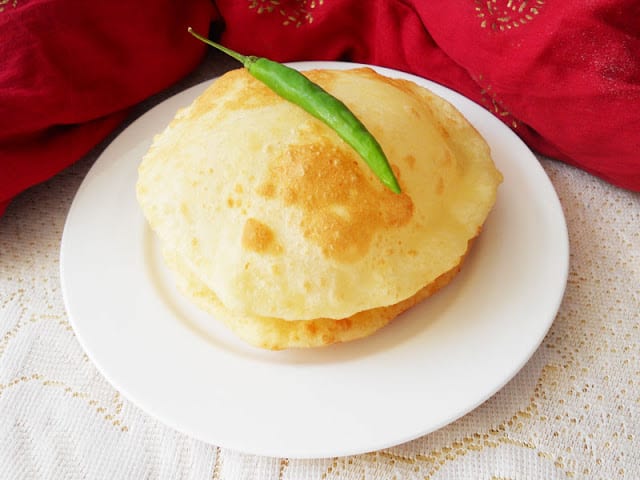 I prefer to make it simply, but then serve it with a decadent topping. Warm custard is common in Britain but I love this with lemon curd, brandy butter (aka hard sauce) or even dulce de leche… the possibilities are endless.  The following is my interpretation of Acton's recipe. For the original, and to browse her other recipes, you can view the entire scanned volume on Google Books.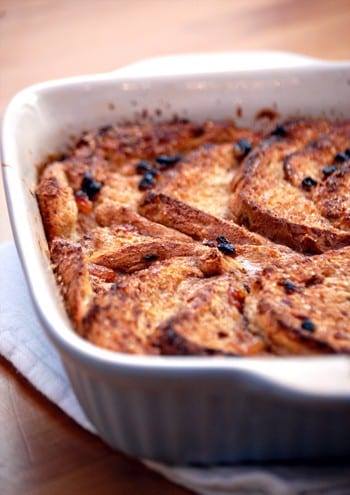 A Bite of Britain: The Poor Author's Pudding
While Eliza Acton only enjoyed modest success as a poet, her food writing lives on.
Author:
Ruby Moukli, adapted from Eliza Acton's 'Modern Cookery'
Recipe Type:
Dessert, Breakfast
Ingredients
6 slices of stale bread, buttered (I used wholemeal)
1 Tbsp. sugar (I used demerara)
Handful of sultanas, raisins, currants or candied peel (optional – I used sultanas)
1 pint (2 cups or 500 ml) of milk
2 eggs
1 tsp vanilla extract
1 tsp cinnamon
Instructions
Cut each slice of bread into half along the diagonal and arrange them in graduated layers in a buttered baking dish, sprinkling each layer with sugar and fruit as you go.
Beat eggs, milk, vanilla and cinnamon and then pour gently over the bread. It will not fill the dish but the bread will absorb and distribute the custard mixture.
Let stand for 1 hour.
Preheat oven to 180 C (350 F) and bake for approximately 45 minutes, or until bread is browned.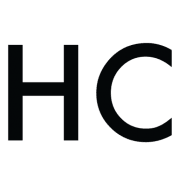 Ruby Rasa
Curious about her British mother's seemingly bizarre love of cheese & onion sandwiches, Ruby moved to England and discovered an island full of people eating them. She now lives among them, works as a freelance writer and photographer and yes, occasionally enjoys a good cheese & onion.