PARTNER POST: Get ready to feed a crowd this winter, with appetizer recipes paired perfectly with food-friendly Cavit wines.
Every New Year's Eve party needs a heavy does of appetizers to go with all the drinks. Check out these easy ideas that range from light snacking nuts to heartier bites complete with meat. Plus, we snuck in a few sparkling cocktails to add to the festive fun.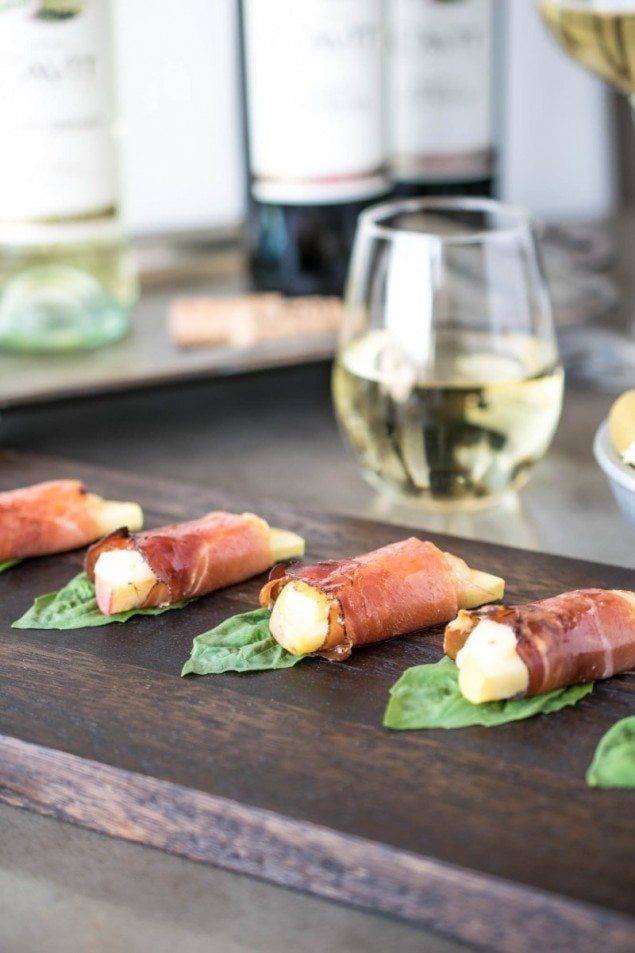 Smoked Prosciutto Apple Bites
Smoked prosciutto apple bites with Parmesan and basil are an easy and delicious appetizer that are perfect to serve broiled and warm with glasses wine. See the recipe.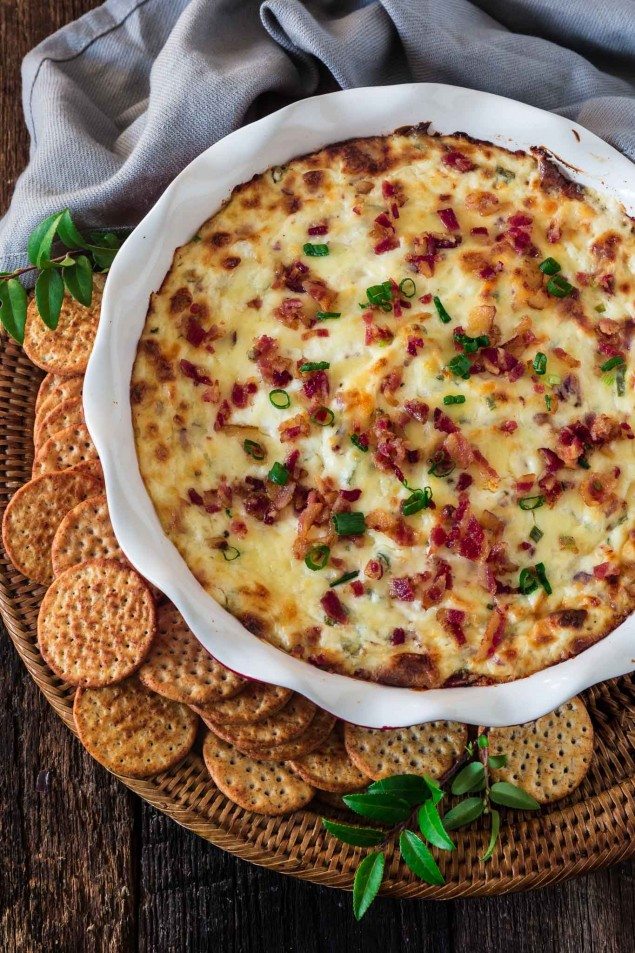 Smoked Gouda and Bacon Dip
Creamy and loaded with bacon and smoked gouda, this warm dip is destined to be the star of your New Year's party. Pair the appetizer with wine and you're on the road to hosting success. See the recipe.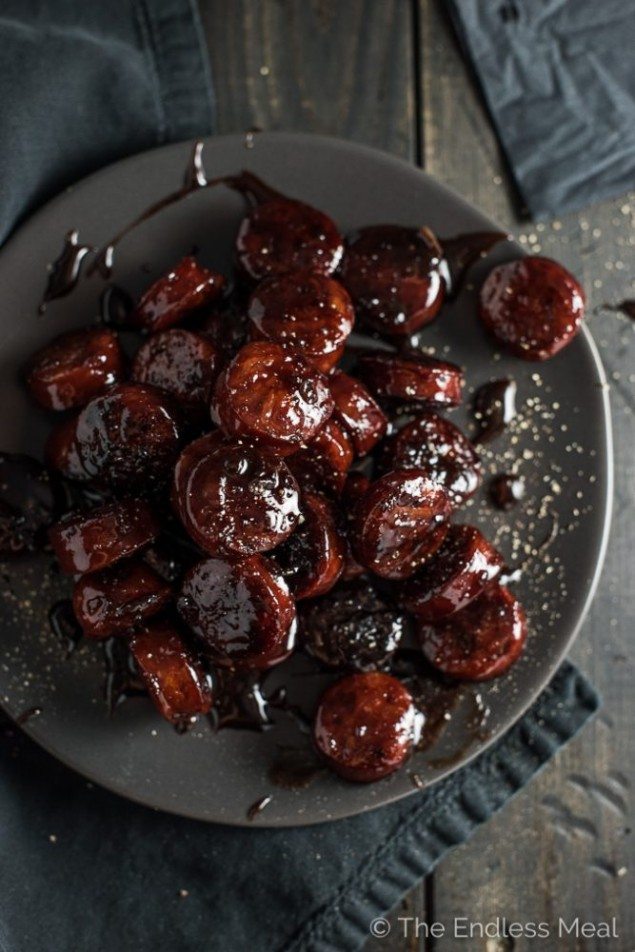 Red Wine Chorizo Bites
Glazed red wine chorizo bites are coated in a glistening honey and red wine sauce to be one of the most tantalizing appetizers you will devour this holiday season. See the recipe.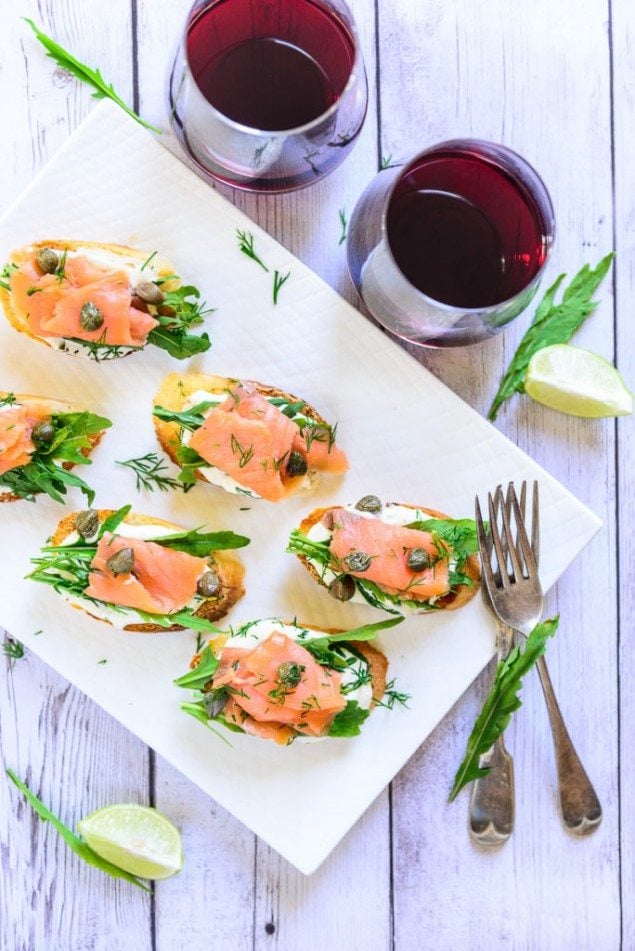 Smoked Salmon Cream Cheese Bruschetta
A perfect finger food that isn't too heavy, check out these holiday-ready smoked salmon cream cheese bruschetta with just enough flavor and crunch. See the recipe.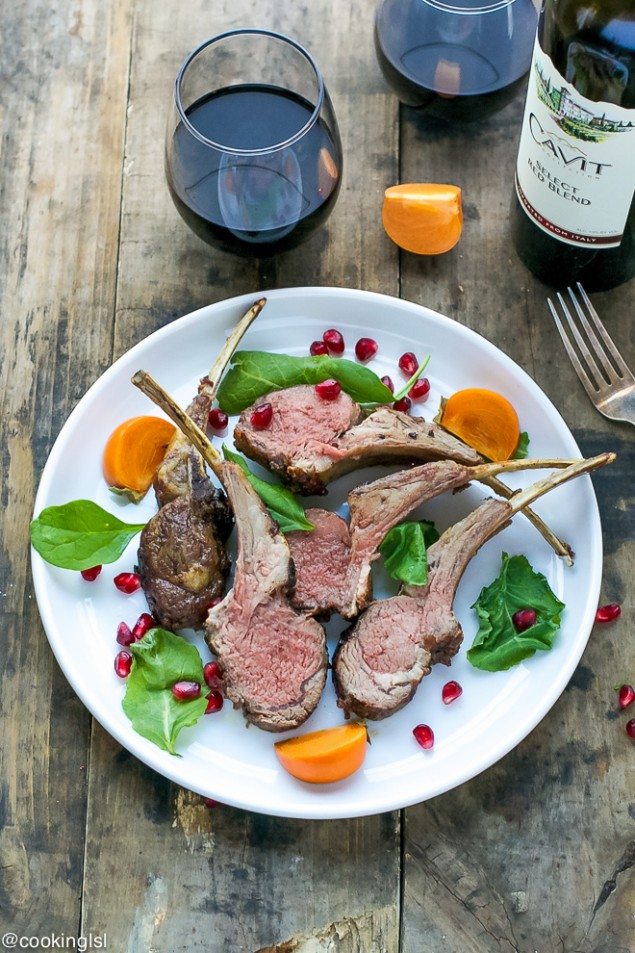 Easy Roasted Lamb Chops with Pomegranate
A meat cut that is also the perfect appetizer size, these lamb chops are roasted with thyme, garlic and chili powder for a flavorful and filling bite. See the recipe.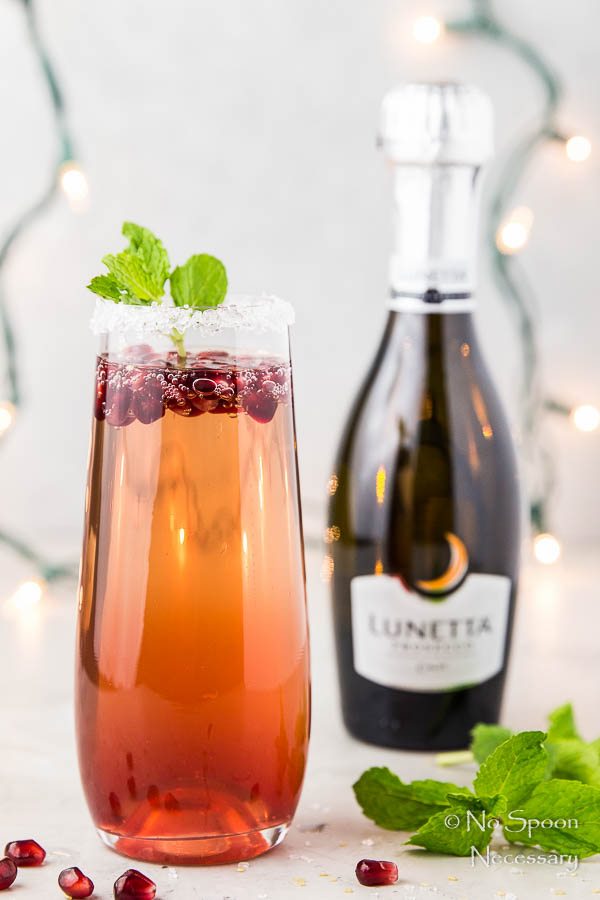 Pomegranate Orange Prosecco Cocktail
Ring in the New Year with THIS. Tart, citrus-y and effervescent, this pomegranate orange Prosecco cocktail is the perfect sipper for 2017. See the recipe.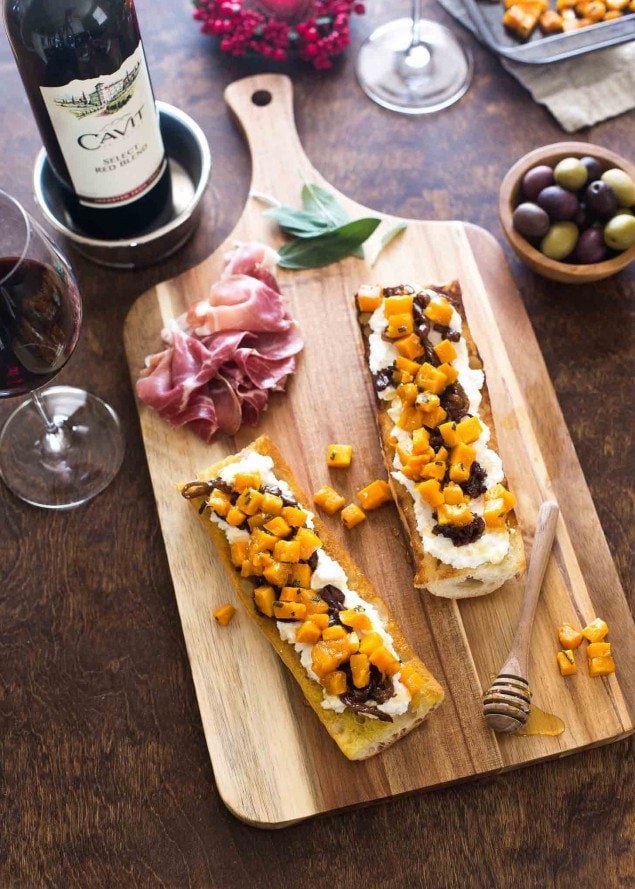 Butternut Squash and Red Wine Caramelized Onions Crostini
An instant crowd-pleaser, everyone will love this simple and elegant crostini topped with ricotta, red wine caramelized onions, roasted butternut squash and a drizzle of honey. See the recipe.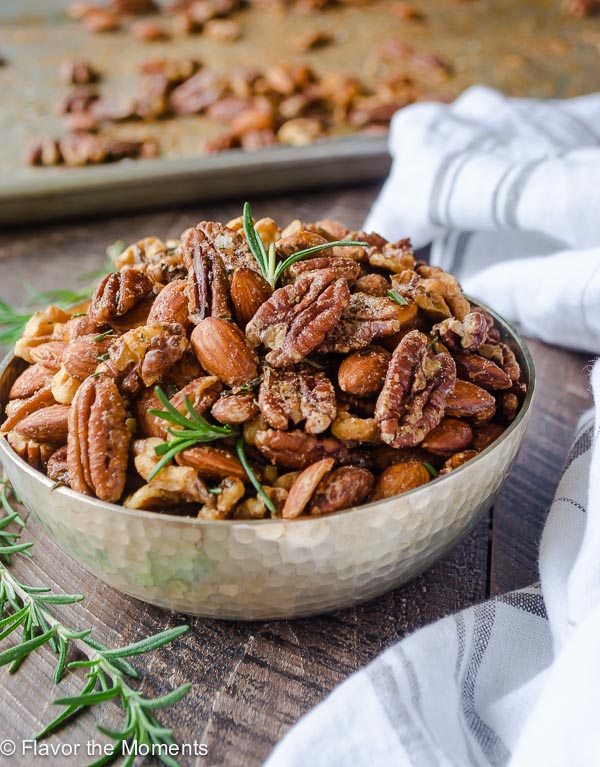 Spicy Maple Rosemary Nuts
Every party, especially those that come with drinking, needs a good bowl of snacks. These nuts are your gourmet answer. See the recipe.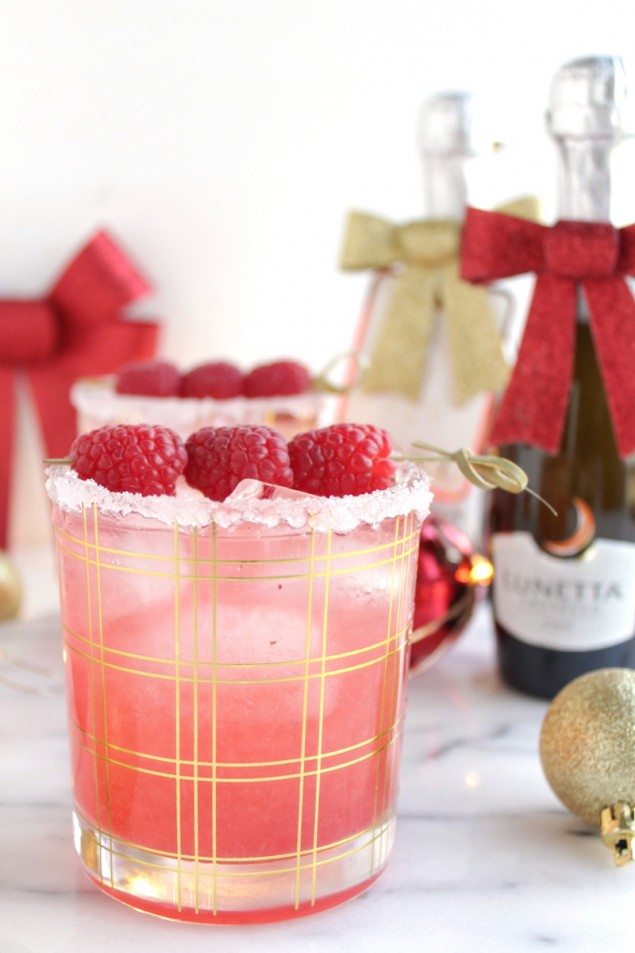 Raspberry Sparkler
Wow your guests with a perfectly easy, bubbly drink that's great to cheers with as we welcome in the new year. See the recipe.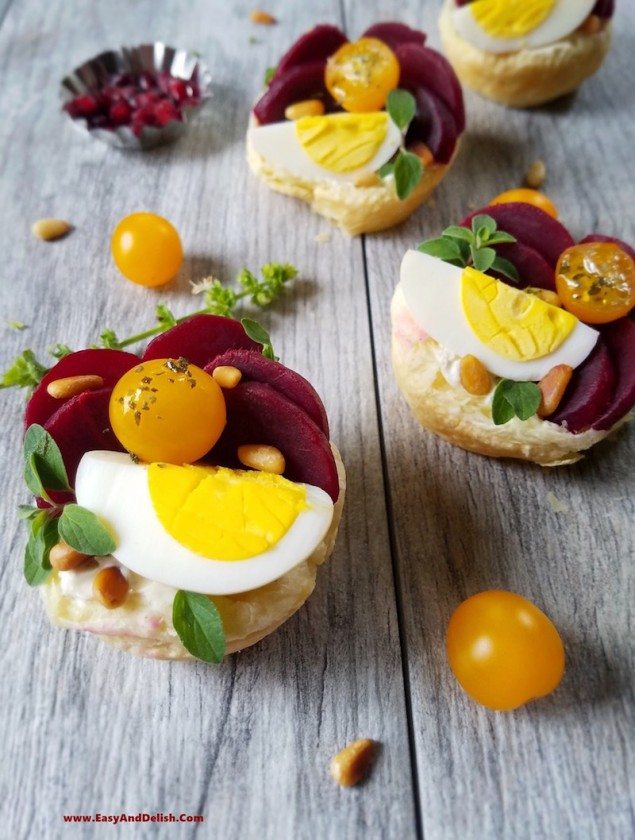 Pickled Beet Goat Cheese Tartlets
These Pickled Beet Goat Cheese Tartlets are a quick and gorgeous appetizer, perfect for the New Year's as well as for any other winter celebration. See the recipe.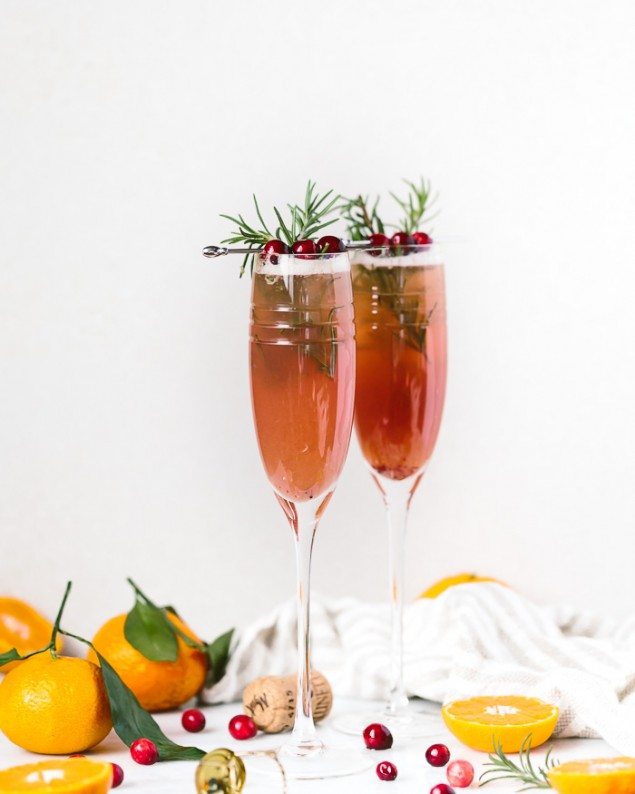 Cranberry Clementine Prosecco Cocktail
An easy-to-make Clementine Cranberry Prosecco Cocktail sweetened with a homemade honey-sweetened and rosemary simple syrup. A delicious winter cocktail recipe that is perfect for an evening of end-of-year jubilee. See the recipe.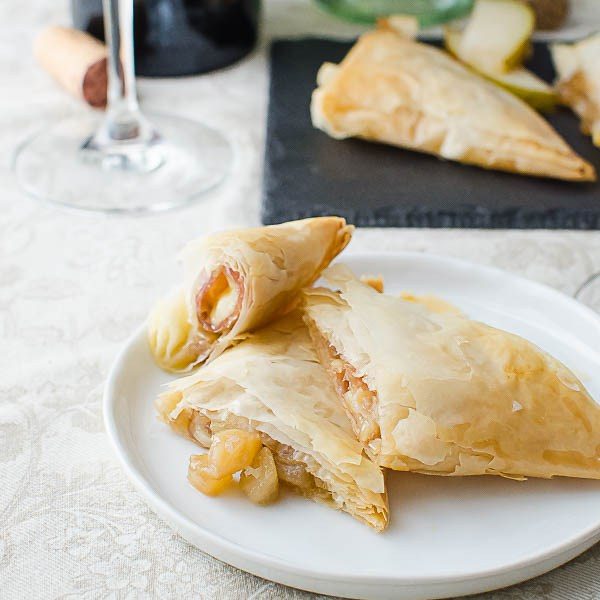 Pear and Brie Phyllo Triangles
Pear these sweet, savory, cheese appetizers with a cool white wine and you are set for success as we finish out 2016. See the recipe.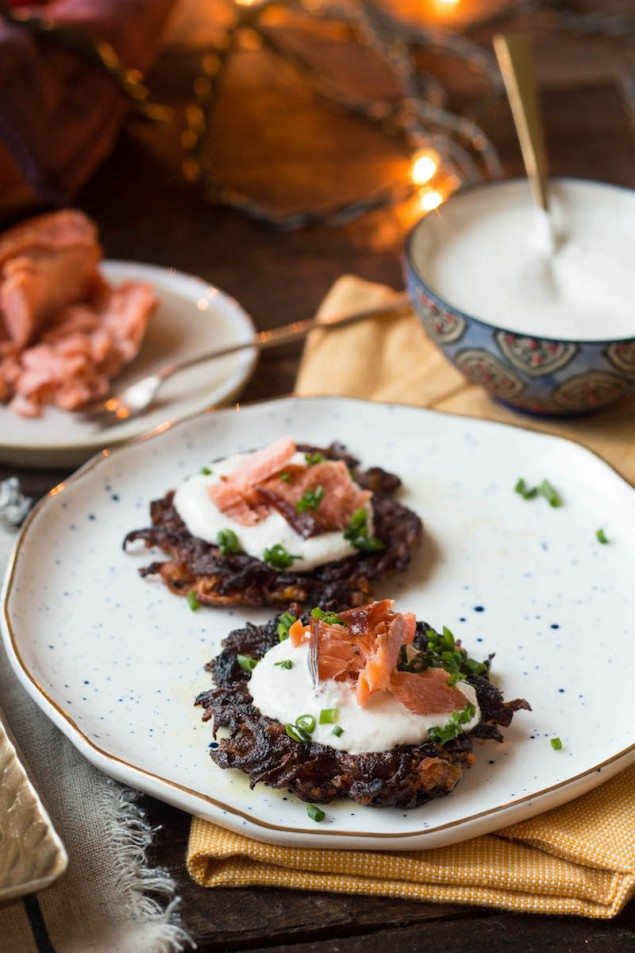 Beet and Carrot Smoked Salmon Latkes
Switch out your usual potato latkes for these equally as hearty bites made with beets and carrots and topped with a horseradish sour cream. See the recipe.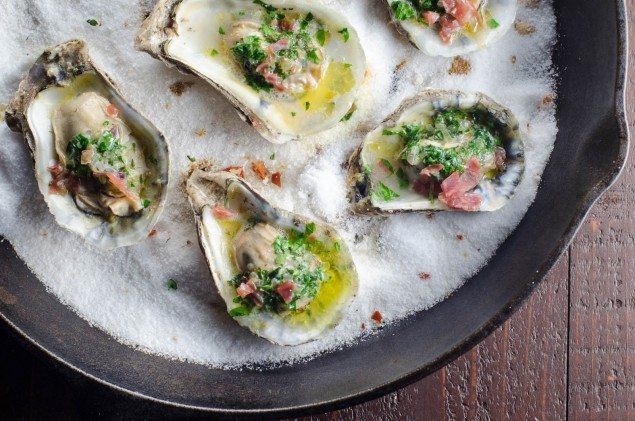 Party-Ready Oysters Recipe with Herbed Butter and Prosciutto
This festive hors d'oeuvre is easy to make and impressive to serve. This recipe pairs beautifully with a light, crisp white wine such as Cavit's Pinot Grigio. See the recipe.