March 31st is National Tater Day so what better way to celebrate the tasty spuds than a list of recipes all about them. The potato–sweet, red, yellow, or blue are quite versatile in how you prepare them and there are endless ways to do so. What makes a potato dish is what you choose to put on or inside them so I have picked a few new, unique, and classic recipes to try that I believe most reflect the potato's greatness.
By Mallory Davis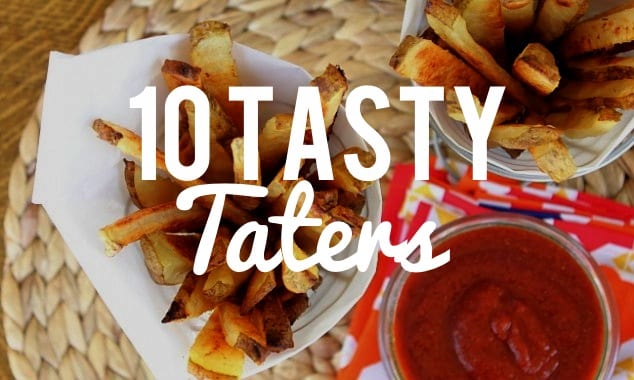 1. Yogurt Mashed Potatoes with Chipotle Peppers, Goat Cheese, and Caramelized Shallots
This recipe is a twist on the classic mashed potatoes and they sure do pack a punch. These guys are sweet, savory, and spicy and perfect for any side dish or even main dish. Get the recipe here.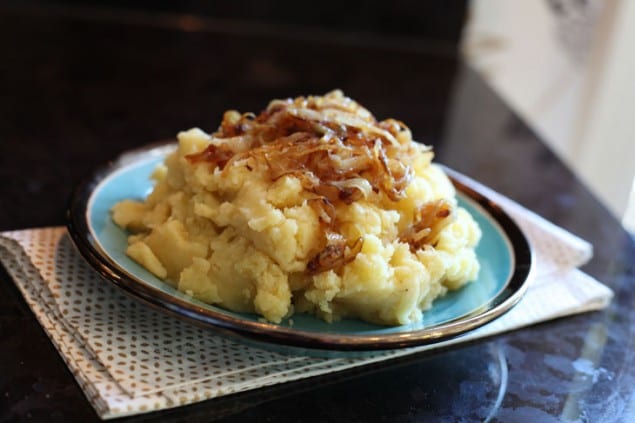 kosherscoop.com
2. Potato Galettes with Sage
This recipe is a new look for the classic breakfast potatoes. The lasting savory sage flavor is what will have everyone asking for seconds. You can use sweet or gold potatoes; whichever you prefer in order to achieve potato greatness for a Sunday brunch. Get the recipe here.
http://www.foodrepublic.com
3. Perfect Potato Soup (with bacon!)
This soup gets its "perfect" title compliments of a certain special ingredient. This recipe should actually be plainly called, "Potato and Bacon Soup" but the flavor is not plain at all. The two combine to create potato perfection.
Get the recipe here.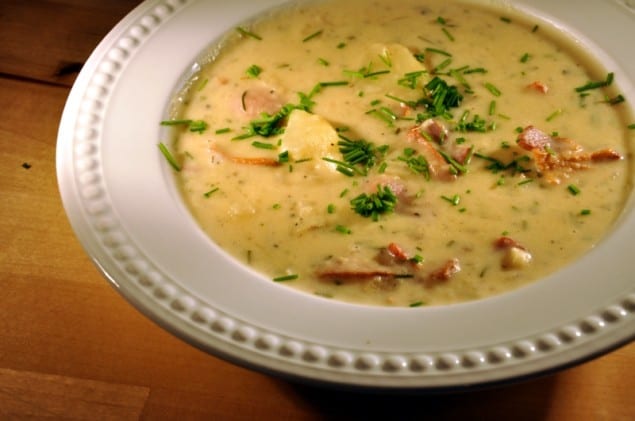 cookblog.org
4. Honey Cinnamon Roasted Sweet Potatoes
Potatoes are not considered a dessert, but this side dish is guaranteed to prove otherwise. Sweet potatoes on their own are not overly sweet, but add honey and cinnamon and you have a perfectly delicious and healthy (for the most part!) dessert side dish.  Get the recipe here.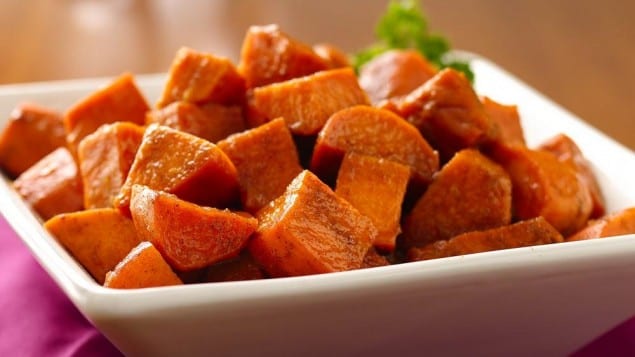 www.pillsbury.com
5. Tacos de Papa (Potato Tacos)
Maybe you never thought potatoes belonged in tacos, but this recipe will more than change your mind. Cumin seasoned potatoes fried to the perfect crispiness give these their own unique personality. Get the recipe here.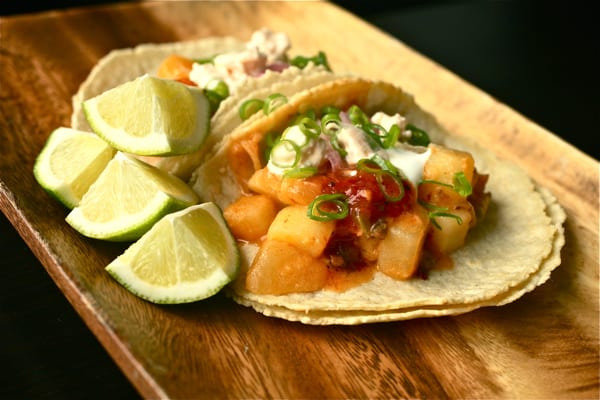 www.travelfreak.com
6. Potato Basil Puree
Another new take on the classic mashed potatoes is a match made in heaven. The spicy basil and creamy potato make a mouth watering duo for this main dish. Get the recipe here.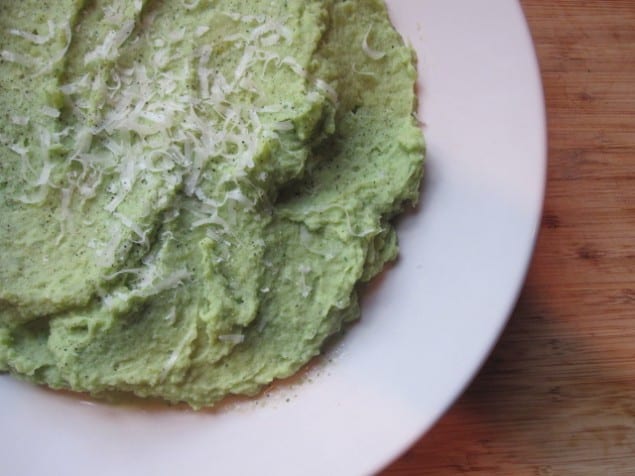 mykentuckyhome-kim.blogspot.com
7. Cheesy Potato Pancakes
I have found the perfect answer to all of the leftover mashed potatoes at Thanksgiving and it involved a lot more cheese and even bacon! These cakes can be prepared as a side dish and are also easily transportable for a lunch on the go. Get the recipe here.

                                                                 www.thespicekitrecipes.com
8. Sweet Potato Scones
If you have a sweet tooth you will fall in love with these scones studded with chocolate chips. You don't need to worry about having seconds because these are vegan, gluten, soy, and dairy free! Get the recipe here.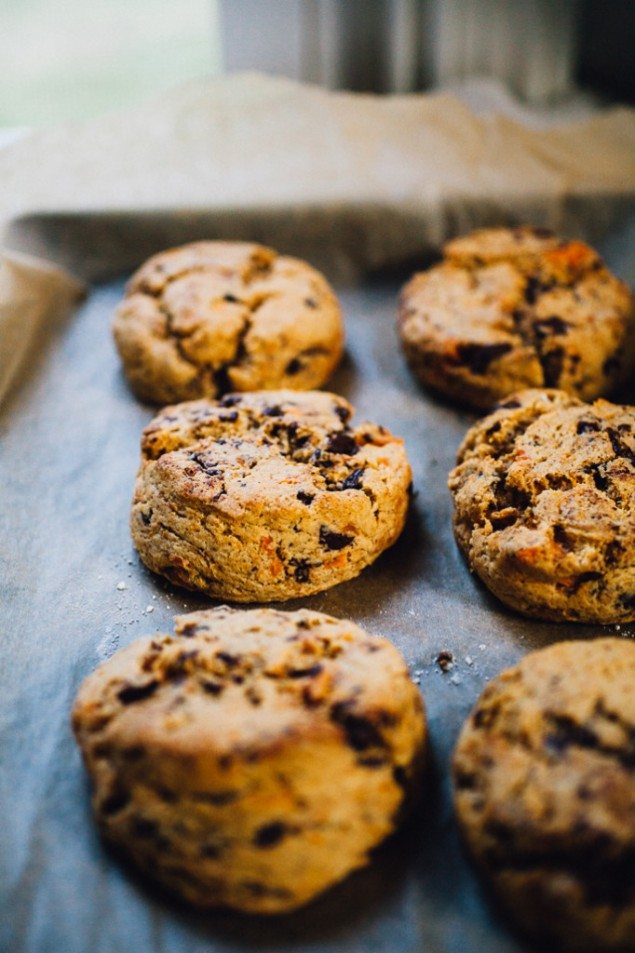 www.thenutbutterhub.com
9. Potato Salad with Apples and Bacon
No hard-boiled eggs and pickle juice here—this new spin on an old favorite uses Dijon mustard and apples to create a whole new blend of flavors. It's guaranteed to become a new favorite at picnics this summer. Get the recipe here.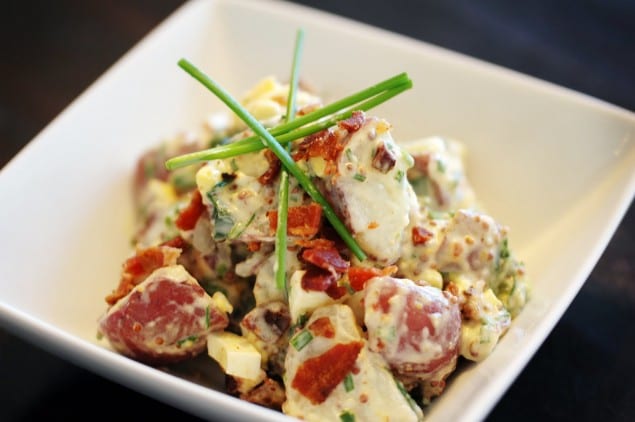 kellanskitchen.blogspot.com
10. Best Baked French Fries
I had to save the best and most original recipe for last. Sometimes a good old fashioned French fry recipe does a mind and body well. Dip these delicious little delights in a sauce of your choice and you will be reminded why potatoes are pretty awesome. Get the recipe here.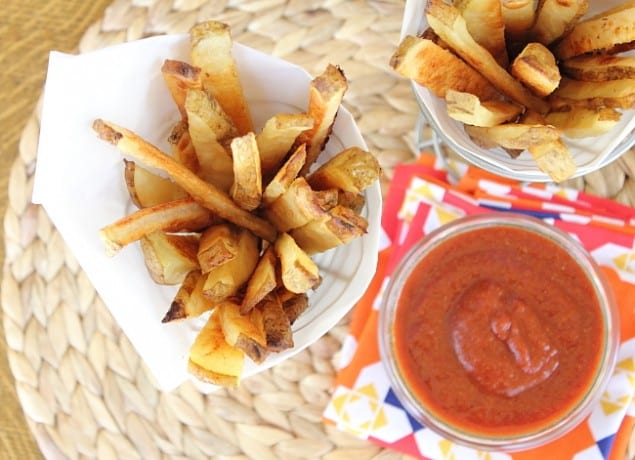 As you have seen there are endless ways to prepare and celebrate taters. There is fun in preparing them, but even more fun eating them. Whichever you choose, let us know how it turned out!–Enjoy!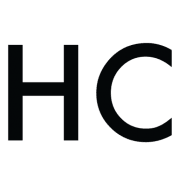 Mallory Davis
Mallory was born and raised in Monterey, California. She has a degree in Broadcast Journalism with an emphasis in sports broadcasting. Although baking and cooking were a favorite part of her childhood; a diagnosis of Celiac Disease is what really set off her passion for food. The diagnosis encouraged her to start cooking and experimenting a lot more. She enjoys making up new and unique recipes to fit her and others' diets (always making sure to include chocolate whenever possible).