Whether it's a stuffed potato, squash or grilled cheese, this list is stocked with our favorite food items stuffed, filled to the brim, and loaded with deliciousness.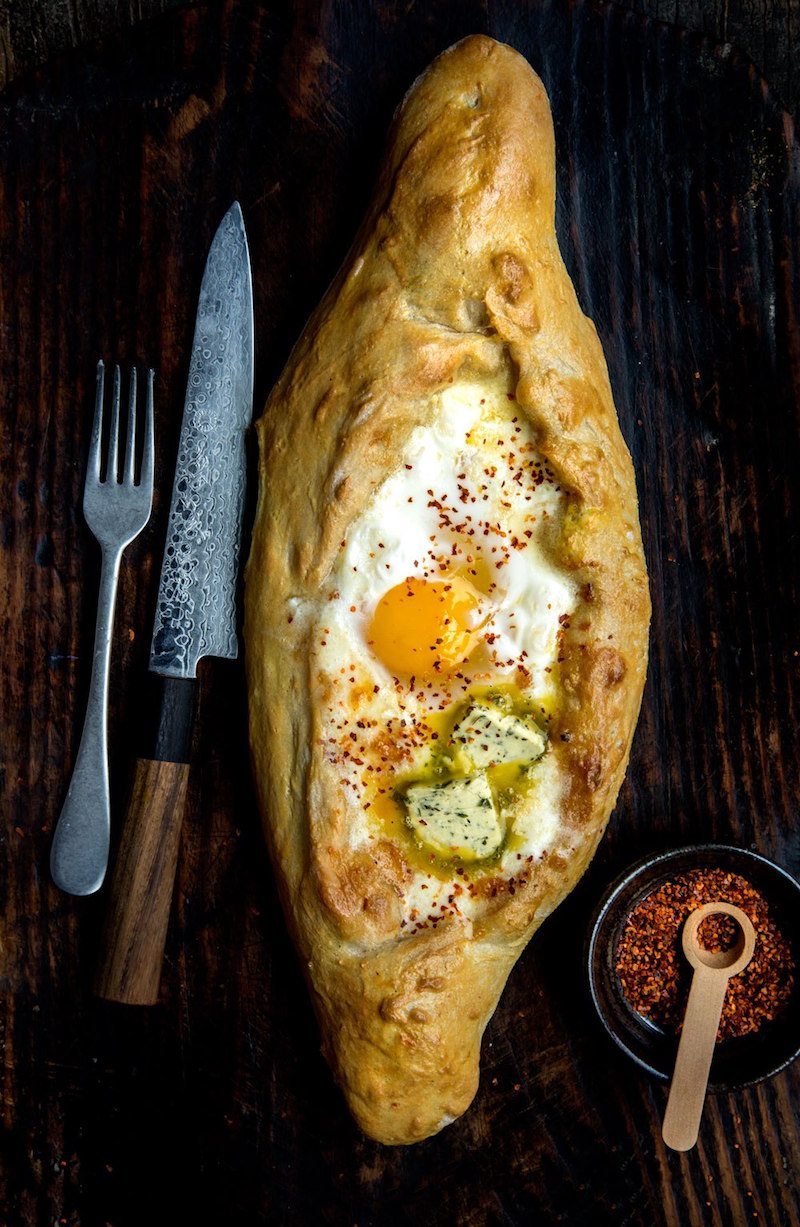 Georgian Cheese Stuffed Bread
Adjaruli (Acharuli) Khachapuri is a traditional Georgian, canoe-shaped bread filled with a generous amount of cheese and topped with an egg. See the recipe.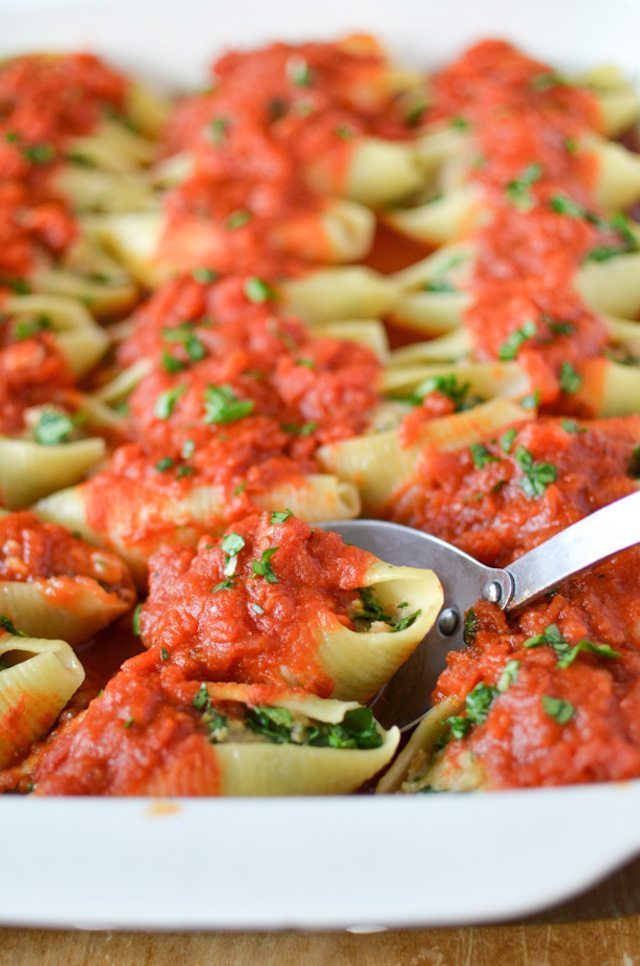 Sausage and Spinach Stuffed Shells
No cheese is needed for these flavorful stuffed shells filled with Italian sausage, red sauce, and spinach. See the recipe.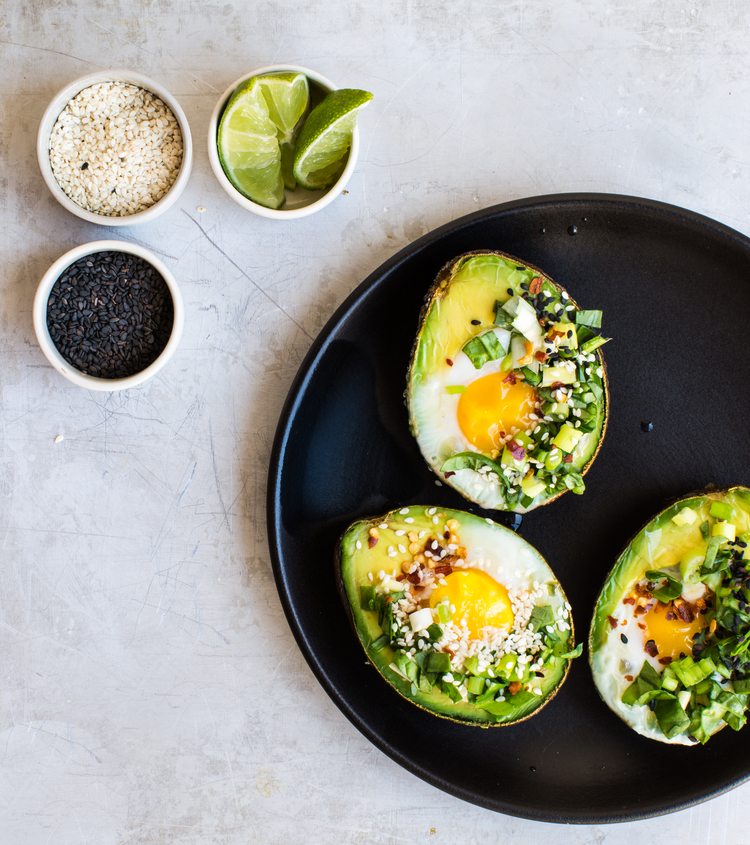 Spicy Baked Stuffed Avocado
Filled with harissa, chili flakes and an egg, these baked avocados are truly something to marvel at and then devour. See the recipe.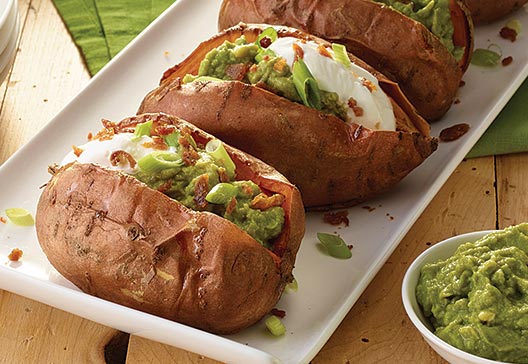 Savory Bacon and Guacamole Stuffed Sweet Potatoes
A little sweet, a little salty, these stuffed sweet potatoes are topped with Wholly Guacamole and crispy bacon. See the recipe.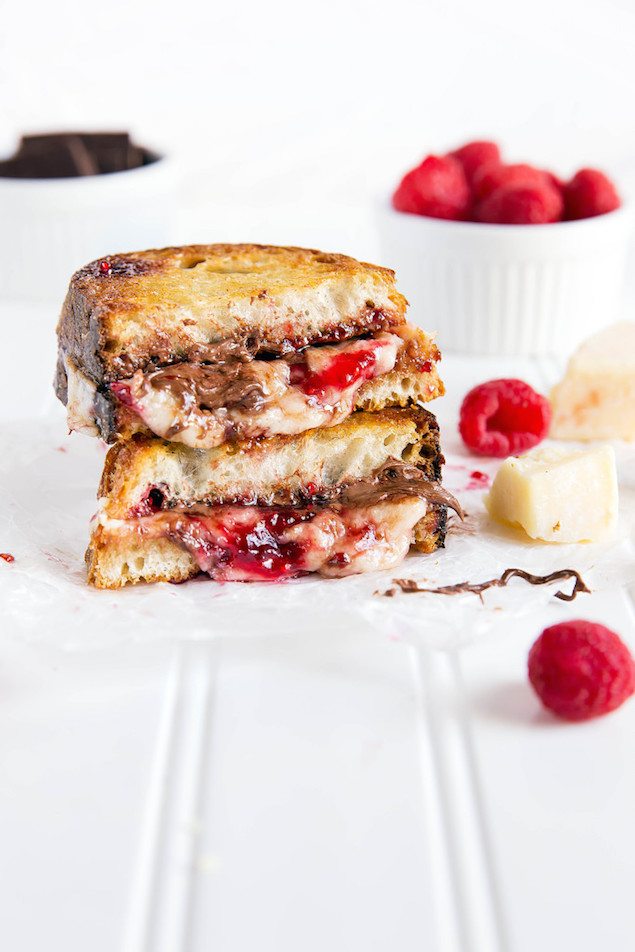 Havarti Stuffed Grilled Cheese with Nutella and Raspberry
Nutty Havarti cheese is paired with Nutella and raspberry jam to make the ultimate stuffed grilled cheese sandwich. See the recipe.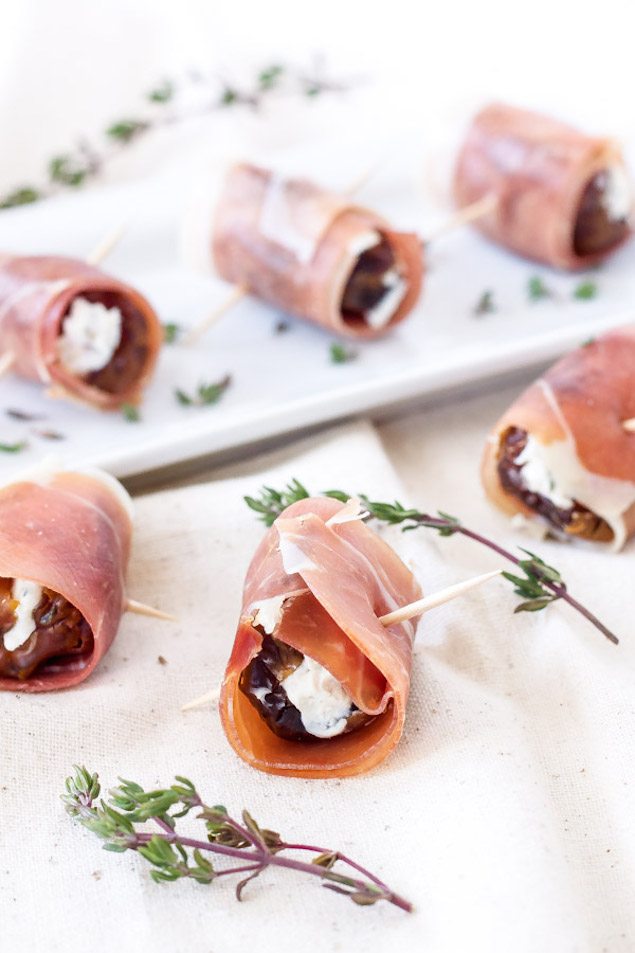 Goat Cheese Stuffed Date Bites with Prosciutto
Medjool dates are stuffed with goat cheese, pecans, and thyme and then wrapped in a salty piece of prosciutto for a balanced bite. See the recipe.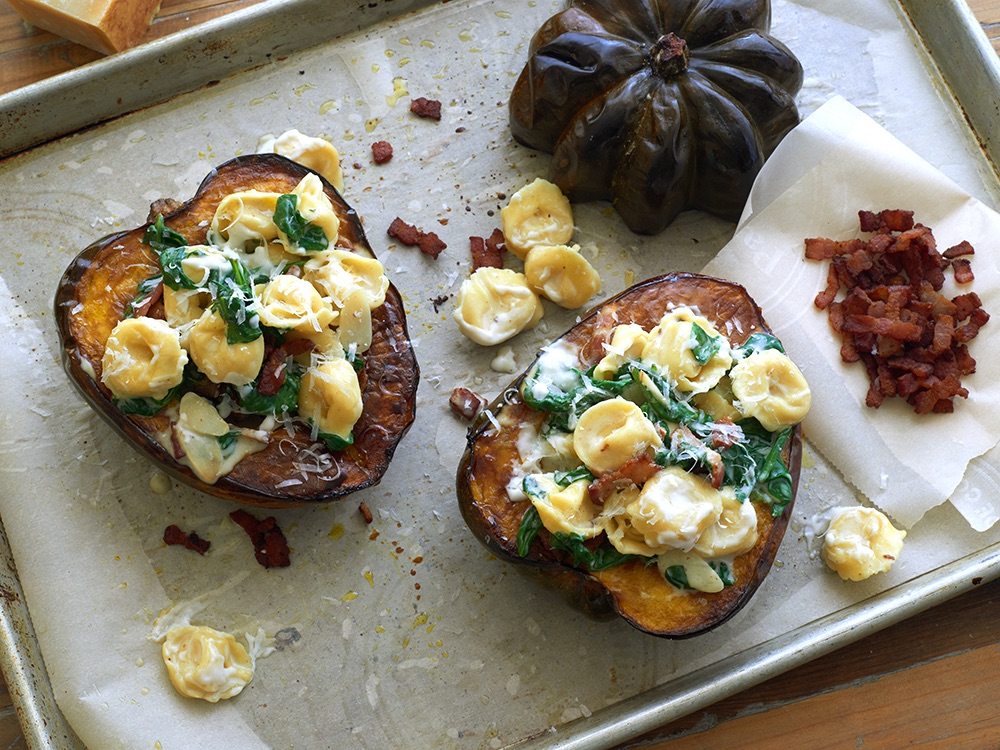 Triple Cheese Tortellini and Bacon Stuffed Squash
Grab Three Bridges packaged tortellini and these stuffed squash halves are a delicious breeze to whip up. See the recipe.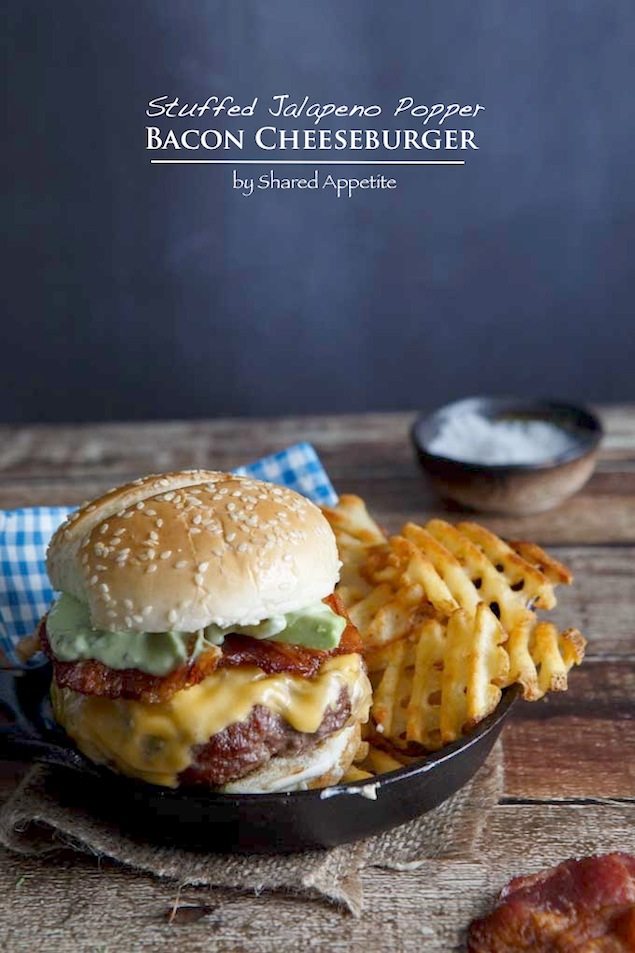 Stuffed Jalapeño Popper Bacon Cheeseburger
Jalapeño poppers are great. Burgers are too. But stuffing a bacon cheeseburger with the flavors of jalapeño poppers is pure bliss. Meet the Stuffed Jalapeño Popper Bacon Cheeseburger with Avocado-Jalapeño Ranch Dressing. See the recipe.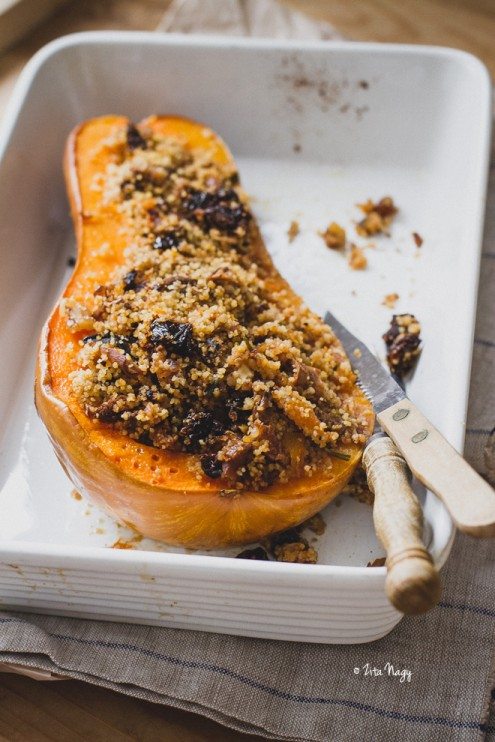 Vegan Stuffed Butternut Squash with Mushrooms and Couscous
Sweet, soft butternut squash with a subtle spicy heat from the chili and packed with porcini, couscous, and herbs. See the recipe.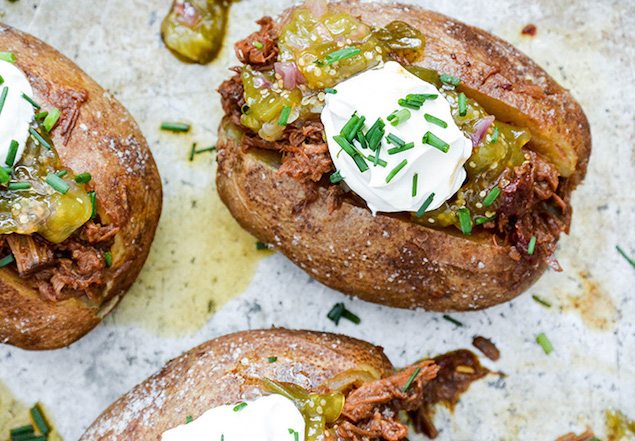 Potatoes Stuffed with Shredded Barbecue Beef and Tomatillo Jam
Leftover beef doused in barbecue sauce is perfect comfort food when nestled inside of a baked potato and topped with sour cream and tomatillo jam. See the recipe.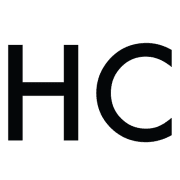 Honest Cooking
The Honest Cooking editorial team handpicks inspiring culinary stories to share with you that we think are beautiful. We strive to create an inspiring place for culinary exploration, salivating recipes, interesting personalities and stories.