Whether you are still sticking to your food resolutions or you've gone back to your habits from the year before, here are the tips you need for successfully doing a three-day food reset. Clear your mind, your gut and get your eating back on track with this guide from Robyn Youkilis.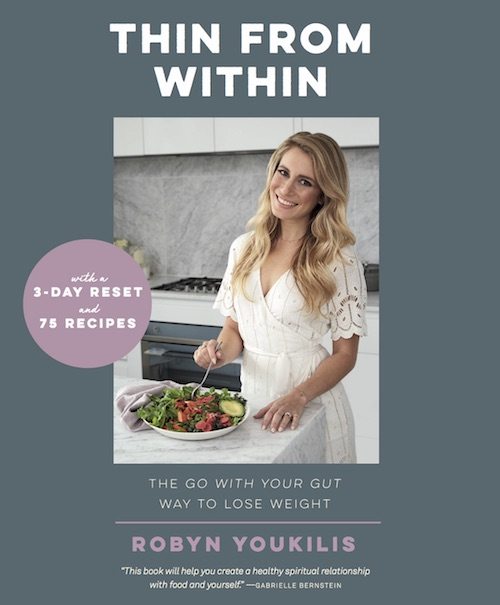 As we take you on a journey of a three-day food reset, we are using Robyn Youkilis and her new book Thin from Within: The Go with Your Gut Way to Lose Weight as our guide. To be honest, we are not looking to lose weight, you can't really do that in just three days. We are simply hoping to reset our palate as we give up refined sugars, reset our food routine, create new habits and give our gut and digestion a reset or a boost too. Part guide and part cookbook, this book is a must if you want to re-strategize your health and healthy eating plans.
Check out these tips to resetting with a three-day plan and then get the book to see how you can incorporate Robyn's tips into everyday life and eating for a healthy gut and a healthier you.
Start the Day with a Big Glass of Water
Robyn recommends waking up and drinking an entire glass of water first thing. Warm it up or add lemon to really get your day started. That first glass of water will get your bowels moving and set your body off to remove toxins right away. (Yes, we're talking about pooping.) Her book also contains a Go With Your Gut shot recipe that you can drink to really get things going.
Set Your Intentions
What are you hoping to accomplish with this reset? Tell yourself your goal so you know what you are looking to achieve and when the fourth day comes around and the reset is over, you know what lessons to take away from it all.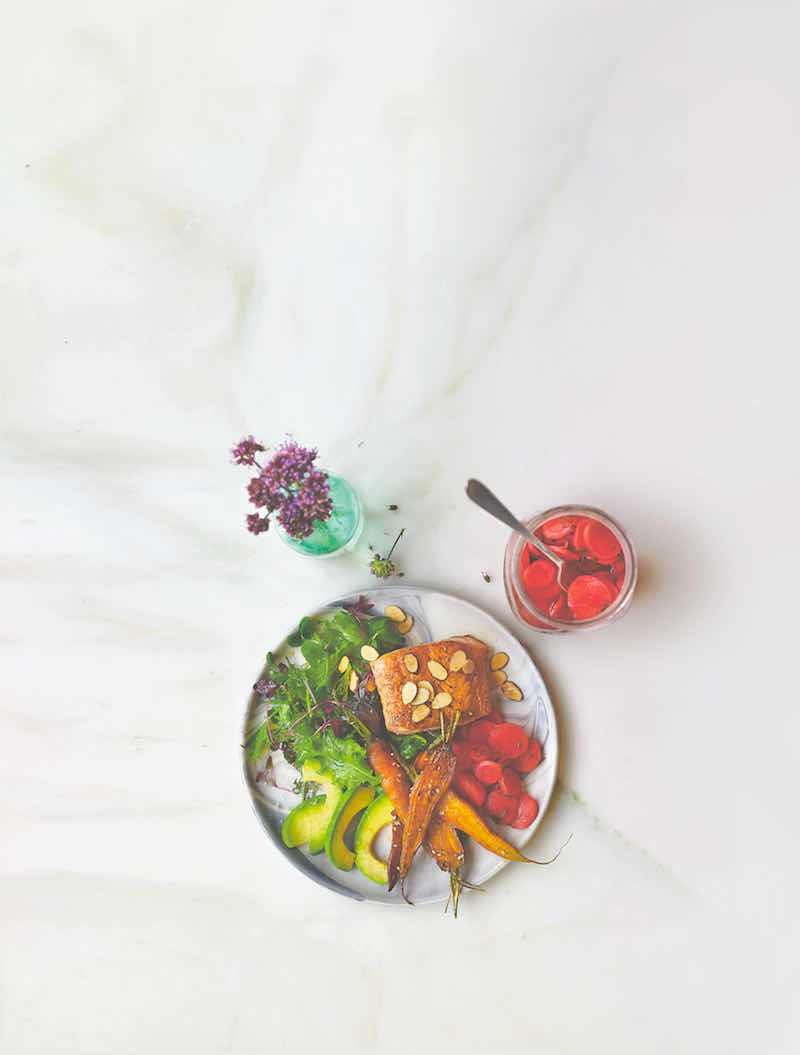 Map Our Your Plates
Robyn recommends that each plate should have greens, a healthy fat, protein and a fermented food on it. This way, you are getting both your micro and macro-nutrients in each meal.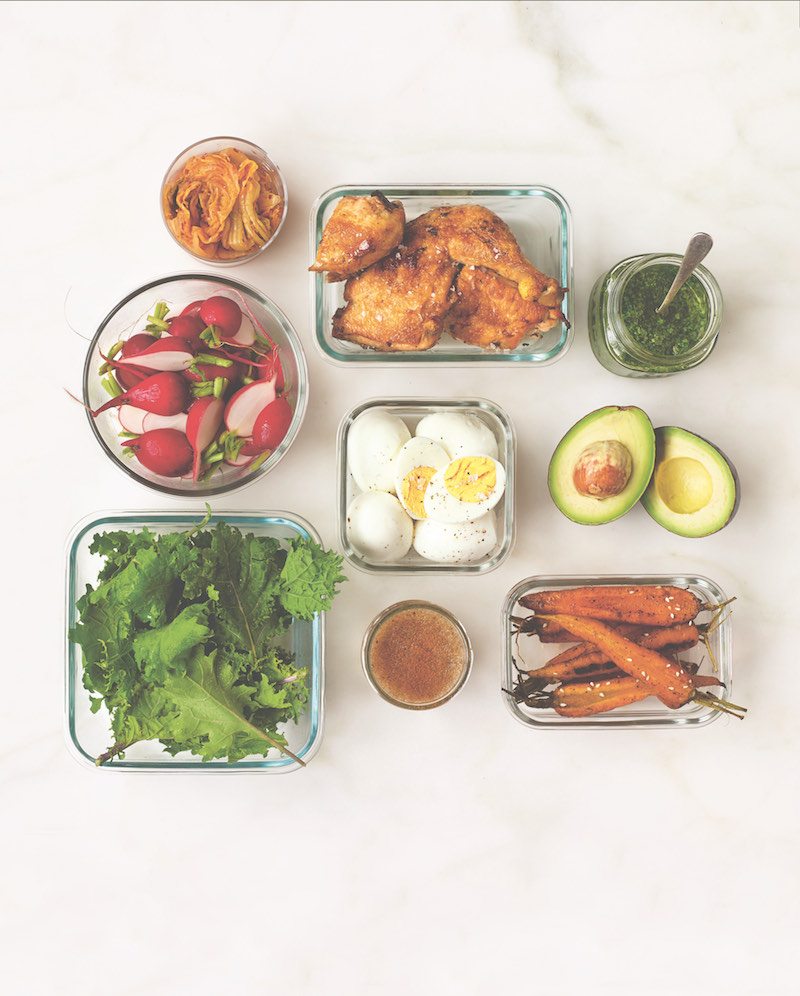 Grocery Shop and Food Prep
Map out your three-days so your time is easy and well-planned. Robyn, provides a helpful grocery and meal prepping list so you are set for success. The chapter goes on to even map out all three meals and snacks for the three days so you have a complete menu. The following chapters contain all the recipes for the menu.
What to Avoid
During these three days, avoid sugar, gluten, red meats and dairy that do not come with probiotics. (Yogurt is ok!) And again, you will be more successful at this if you are drinking lots of water.
Time to try it out! And try this recipe for Cauliflower Salad from the book.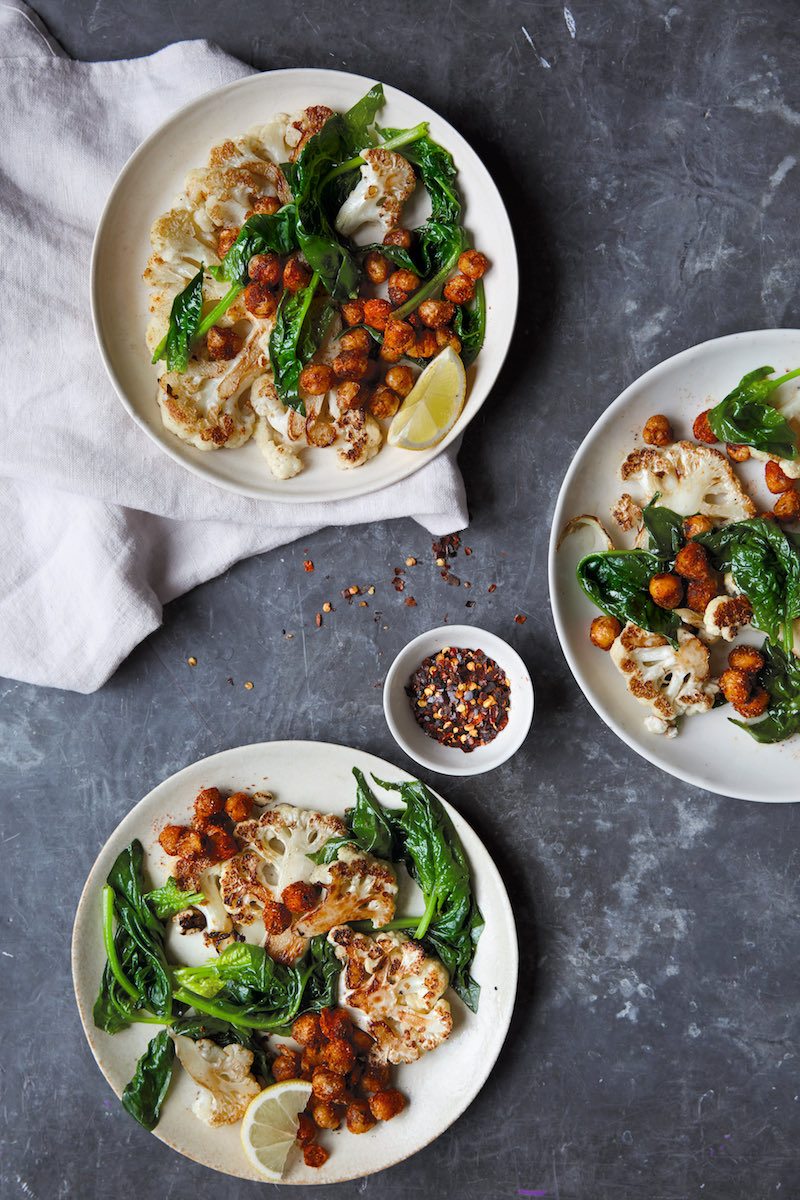 Other clean eats from the cookbook portion of the book: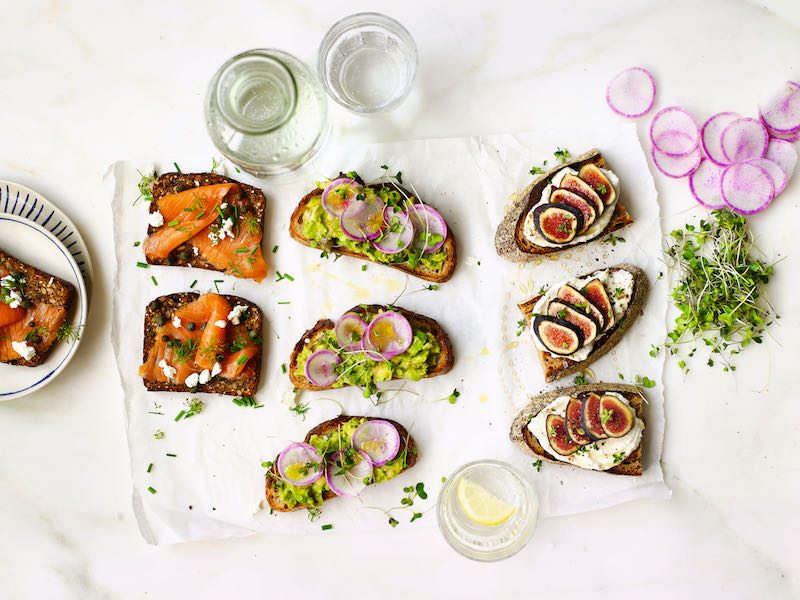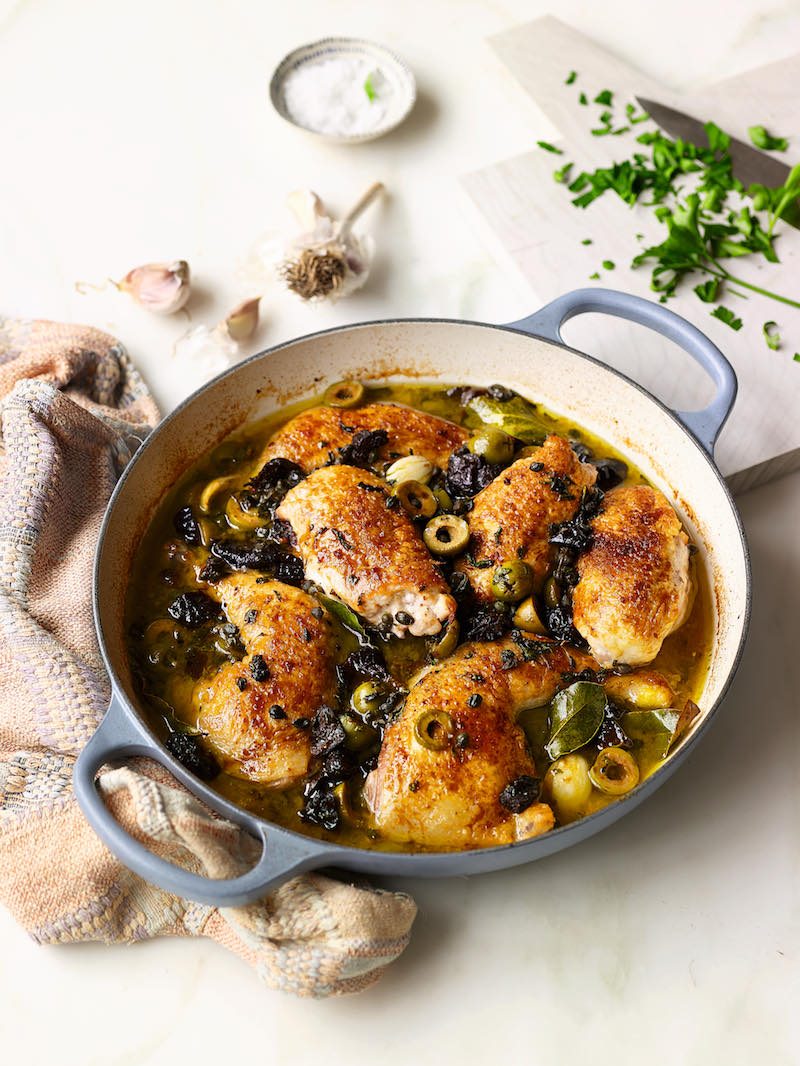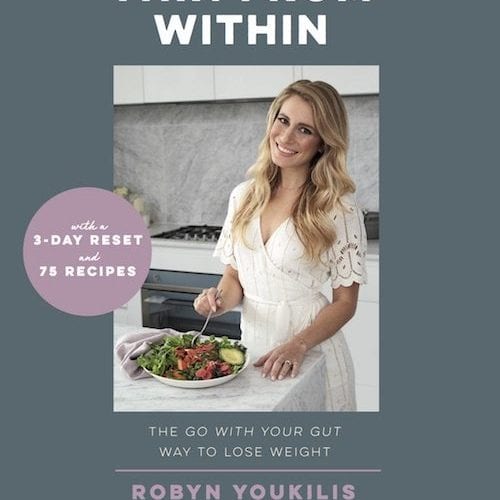 Cauliflower Salad
Robyn Youkilis
From an Ayurvedic perspective, raw foods are cold, dry, light, and rough, and consuming too much of these foods can strain our digestive fire, particularly for those who have weak digestion. This can lead to poor nutrient absorption, bloating, and discomfort. Enter: the warm salad! An easy way to make your salad more gut friendly, and especially enjoyable during colder months
Ingredients
SPICED CHICKPEAS
2

tablespoons

olive or avocado oil

1

15-ounce can chickpeas, drained and rinsed

½

teaspoon

ground cumin

1/4

teaspoon

paprika

1/4

teaspoon

red pepper flakes

Sea salt and freshly ground black pepper
SALAD
2

tablespoons

olive or avocado oil

½

head cauliflower

sliced

1

5-ounce clamshell box fresh spinach

Lemon wedges

for serving
Instructions
Make the spiced chickpeas: In a large skillet, hea tthe oil over medium heat. Add the chickpeas, cumin, paprika, red pepper flakes, and salt and black pepper to taste. Cook stirring occasionally, until crisp, 12 to15 minutes.

Transfer to a plate. In the same pan, heat the remaining 2 tablespoons oil. Add the cauliflower and cook, stirring, until browned on both sides. Add the spinach, return the chickpeas to the pan, and cook, stirring, until the spinach is slightly wilted.

Serve with lemon wedges for squeezing over the top.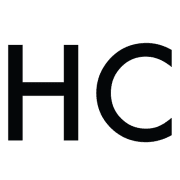 Honest Cooking
The Honest Cooking editorial team handpicks inspiring culinary stories to share with you that we think are beautiful. As an international online culinary magazine with the ambition to truly change the face of online food media we hope to create an inspiring place for serious culinary debate, salivating recipes, interesting food news and international food-fun.