Sweet and Salty Vietnamese Chicken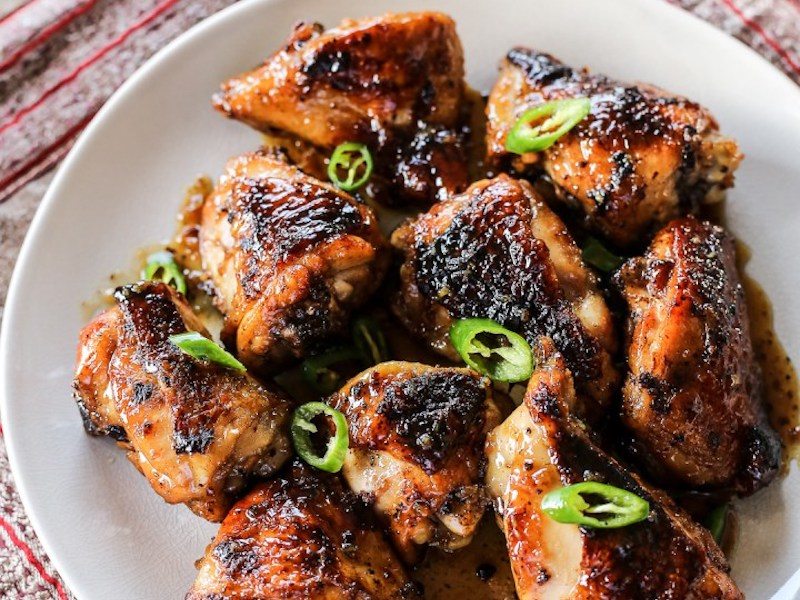 Sweet and salty, this Vietnamese-style chicken recipe is sometimes called caramel chicken.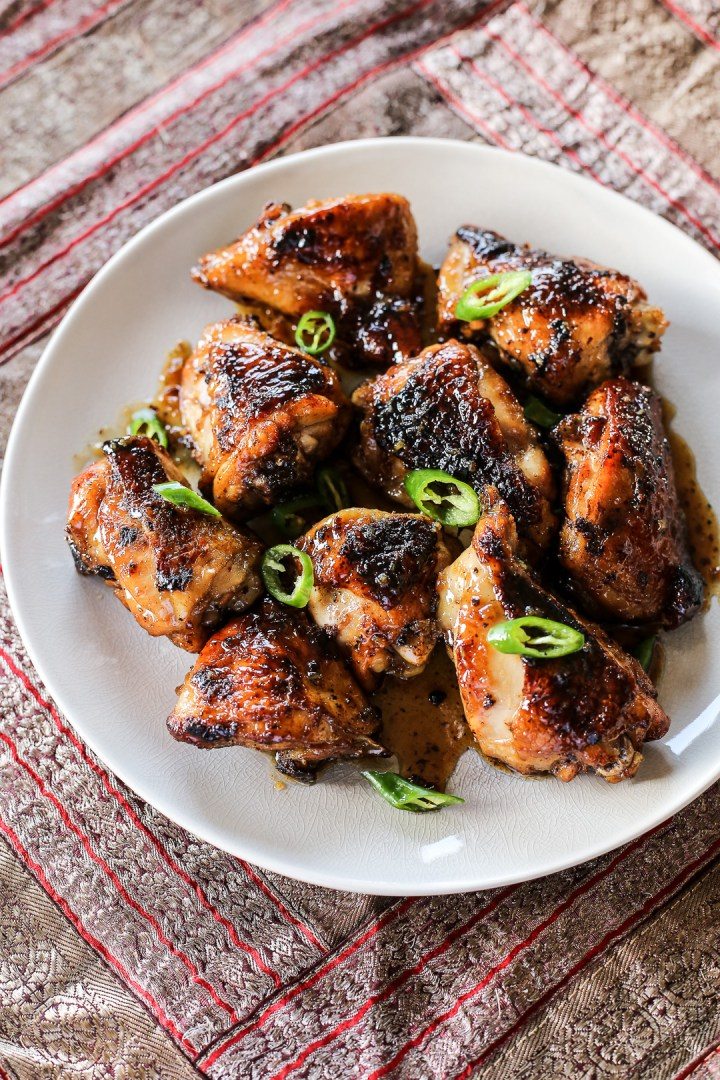 Caramel in Chicken? Well it might sound odd but if you come to think of it salty and sweet will always be a perfect combination whether it a dessert or a savoury dish. Time and time again these two flavours had made desserts like salted caramel anything, ginataang halo halo with a pinch of salt, bacon chocolate cupcakes and most of Thai dishes really stand out.
So, what is Caramel Chicken? Basically, this Vietnamese dish is a simple pan-fried chicken coated in a sauce made with melted palm sugar, vinegar and fish sauce with a slight kick of green chillies. Most of the flavour profiles can be found in this one dish, salty, sweet and spicy, it is definitely delicious, it is amazing! Great to serve with Asian side salad alongside some freshly steamed jasmine rice.
We have enjoyed this chicken with Kangkung Belchan, an Asian vegetable dish. Click here for the recipe.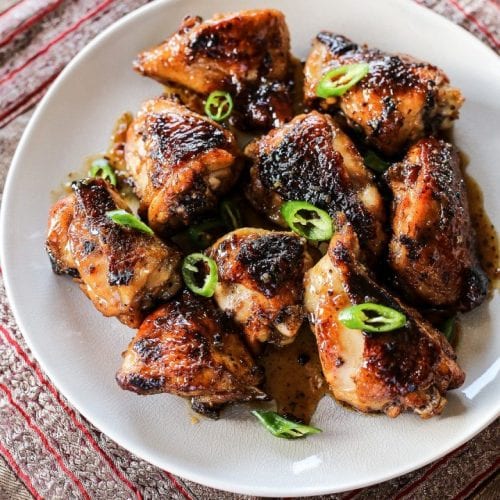 Sweet and Salty Vietnamese Chicken
Ang Sarap
Ingredients
Chicken
1

kg

chicken thighs

3

tbsp

palm sugar or coconut sugar

2

tbsp

fish sauce

2

tbsp

apple cider vinegar

1/3

cup

water

6

cloves

garlic

minced

3

pcs green finger chillies

sliced

oil
Marinade
2

tbsp

fish sauce

freshly ground black pepper
Instructions
Marinate the chicken in the marinade ingredients for 15 minutes.

Heat up a heavy pan in high heat, add a small amount of oil then once it starts smoking pan fry the chicken on all sides until it turns golden brown and crispy. Remove the chicken then set it aside.

Lower the heat to medium, add more oil then sauté garlic.

Add the water together with the sugar, fish sauce and apple cider vinegar. Bring back the chicken to the pan, put heat to low and continue to cook the chicken turning it over once in a while for 15 more minutes or until chicken is cooked through and the sauce becomes thicker in consistency.

Add the finger chillies, toss it with the chicken then turn off heat and serve.
Ang Sarap
Hi I am Raymund a Filipino living in New Zealand, I'm not a cook nor a chef but I love cooking and it is my passion. My real job is an IT Professional whose devotion is to develop applications (I have a Software Development blog for those who might be interested), my brain is abused at work on a daily basis so cooking at the end of the day acts as my therapy for stress release. I have been cooking since I was 7 years old and since then almost every day I prepare our dinner and weekend meals, I usually try to cook dishes that we had tried and ordered in different restaurants that's why you will see a lot of varieties at my blog Ang Sarap (angsarap.net). I learned cooking mostly by observing my Aunt who cooks for us when I was younger, I learned to bake by assisting my Mom during my younger years and for the native dishes I learned it from my Grandmother.My other passion is photography which explains the photos you see here and travelling which explains the variety of dishes and reviews of restaurants from all over the world.