Stuffed Jalapeño Popper Bacon Cheeseburger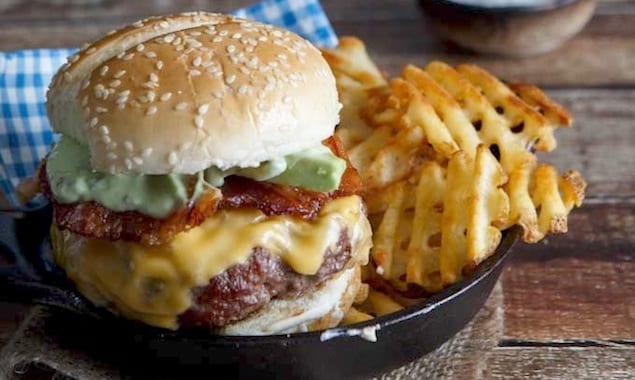 Jalapeño poppers are great. Burgers are too. But stuffing a bacon cheeseburger with the flavors of jalapeño poppers is pure bliss. Meet the Stuffed Jalapeño Popper Bacon Cheeseburger with Avocado-Jalapeño Ranch Dressing.
By Chris Cockren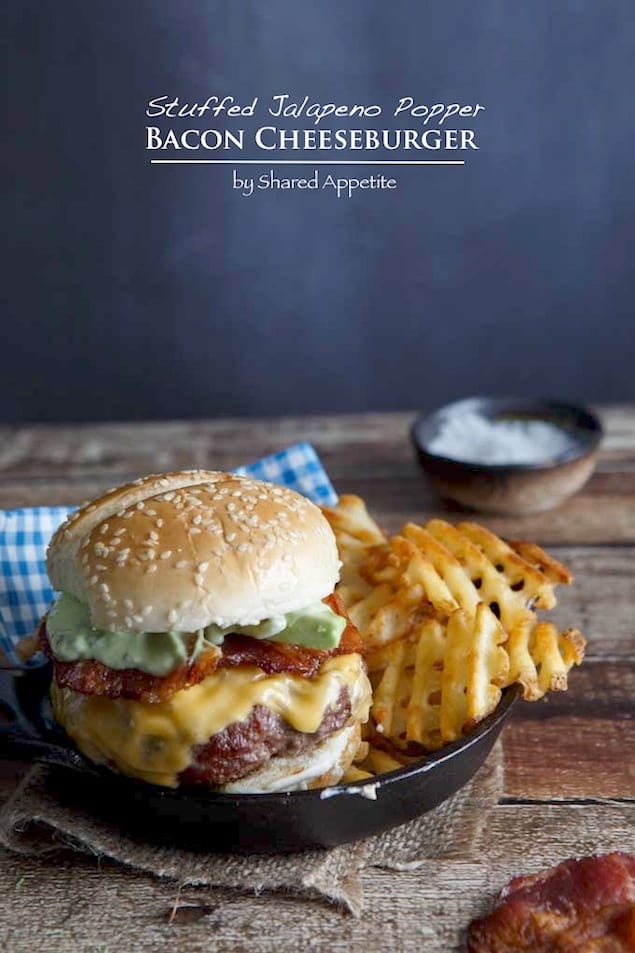 So this burger. It's stuffed with roasted jalapenos and Philly cream cheese.
Then it's topped with Kraft sharp cheddar natural slices, thick-cut bacon, and some avocado.
And smothered with avocado-jalapeno ranch dressing.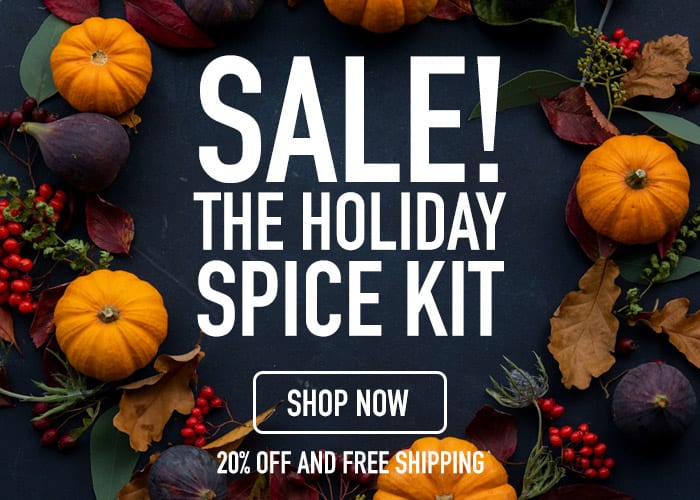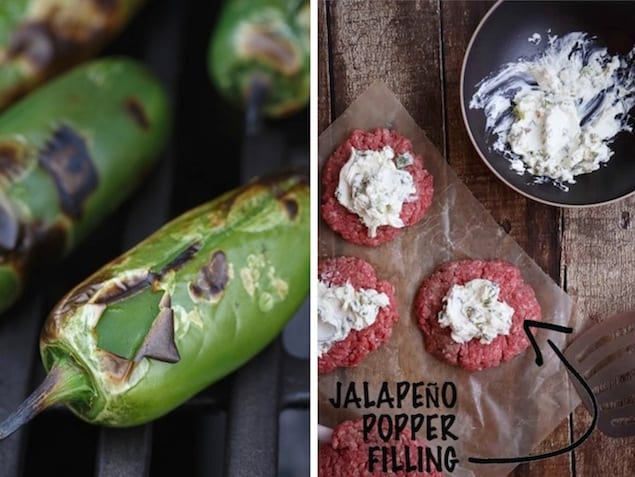 Stuffed Jalapeño Popper Bacon Cheeseburger
Jalapeño poppers are great. Burgers are too. But stuffing a bacon cheeseburger with the flavors of jalapeño poppers is simply pure bliss. Meet the Stuffed Jalapeño Popper Bacon Cheeseburger with Avocado-Jalapeño Ranch Dressing.
Ingredients
4 jalapenos
4 ounces cream cheese, softened to room temperature
1½ pounds ground beef (preferable 80/20 blend)
Kosher salt
8 strips thick-cut bacon, cooked until crispy
4 slices cheddar cheese
4 hamburger buns
1 avocado, sliced
for the Avocado-Jalapeno Ranch Dressing
1 avocado
½ cup ranch dressing
Instructions
Heat grill to medium-high heat. Grill jalapenos, turning as needed, until they are charred and blistered all over, about 7-8 minutes. Place jalapenos in a bowl and cover with plastic wrap for about 10 minutes to loosen skins. Peel off skin, cut in half, and remove seeds from jalapenos.
Chop roasted jalapenos and add half of them to the cream cheese (reserve rest for dressing). Mix well to combine.
Divide and form the beef into 8 equal pattties. Place ¼ of the jalapeno - cream cheese mixture onto 4 of the patties, and then top with the remaining 4 plain patties. Completely pinch sides closed to seal in the mixture and reform patties.
Season generously with Kosher salt.
Grill burgers over medium-high heat with grill-lid closed until cooked to desired doneness, about 3-6 minutes per side (brushing the grill first with a little bit of oil will prevent burgers from sticking). During the last minute of cooking, top each burger with cheddar cheese slice.
Assemble burgers on buns with bacon, avocado slices, and the avocado-jalapeno ranch dressing. Devour immediately.
For the Avocado-Jalapeno Ranch Dressing
Combine 1 avocado with ranch dressing in a food processor until smooth. Stir in remaining roasted jalapenos.
Chris Cockren
Chris is a New York based food blogger that loves bringing friends and family together through food. On his blog, Shared Appetite, Chris chronicles his culinary adventures of eating his way in and around NYC, as well as cooking and entertaining at home.