Tamara Novacoviç serves a perfectly refreshing yogurt cream cake.
By Tamara Novacoviç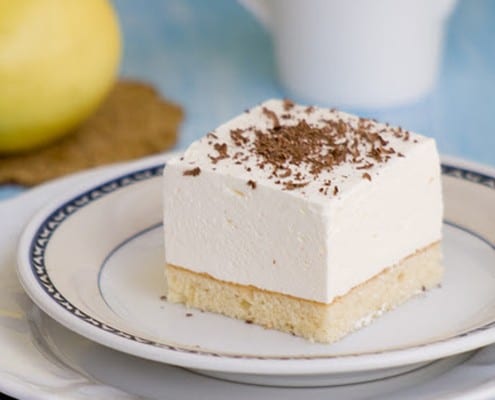 Cakes like this one are very high on my scale of favorite cakes. Refreshing cream made with yogurt, vanilla and some lemon-perfect. Although it's not particularly seasonal, I'm always up for a cake like this one. The texture of this cream is perfect-not tough at all, light and foamy.
See Also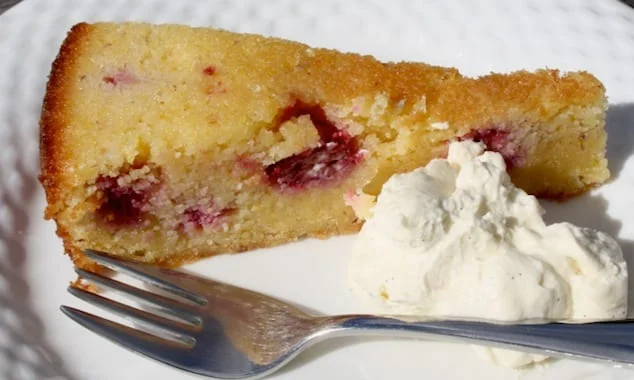 Perfectly refreshing creamy yogurt cake.
Ingredients
For the sponge cake
3 egg yolks + 3 egg whites
2.7 oz (80 g) sugar
1 tsp vanilla extract
3.3 oz (100 g) all purpose flour
½ tsp baking powder
1.3 oz (40 g) butter, melted
For the cream
2 cups (450 ml) yogurt
juice and zest of 1 lemon
1 tsp vanilla
¾ cup (150 g) sugar
2 cups (500 ml) whipping cream
0.3 oz (10 g) powdered gelatin
Instructions
Make the sponge cake: Mix egg yolks with sugar and vanilla until pale and fluffy. Sift flour with baking powder and add to the previous mixture. Add melted butter. Beat egg whites until stiff peaks form, add to the batter. Pour the batter into a rectangular baking pan (20 x 30 cm) lined with parchment paper and bake at 356 F (180 C) until nicely golden (test with skewer).
Make the filling: beat yogurt with vanilla and sugar. Add lemon zest and juice. In a separate bowl, whip cream. Combine it with the previous batter. Dissolve gelatin according to package instructions and add to the batter. Put the batter over cooled sponge cake and put in fridge overnight.
Cut into squares and serve.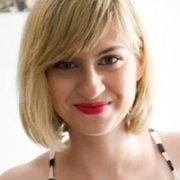 Tamara Novakoviç
Tamara Novakovic is a passionate self-taught cook, food blogger, freelance food writer and photographer behind bite-my-cake.blogspot.com. Her life journey has led her through Faculty of Humanities in Zagreb, Croatia to discovering passion for making cakes. She is currently a weekly food columnist for Croatian newspaper V magazine and food magazine Repete.