Find out about the perfect Valentine's Day wine and what best suits this romantic holiday.
By Denise Sakaki
Jameson Fink is on an important mission: to educate people about wine, help them appreciate its nuanced flavors and not stress out about taking it too seriously! An eight year veteran of the wine industry, Jameson been making a name for himself as a wine expert and educator. A resident of Seattle, his work reaches the masses through his popular and celebrated blog, JamesonFink.com and he recently debuted his podcast, Wine Without Worry, where he interviews wine professionals and furthers his goal of making the mythic fruit of the vine more approachable and friendly. Jameson professes a devotion "to all wines sparkling and pink," which makes his expertise ideal for selecting a celebratory bottle for Valentine's Day or any special occasion.
February 14th – Valentine's Day – the pressure's on! What would you consider a "romantic wine," or is there even such a thing?
I think the company you share a wine with imbues a bottle with a certain amount of intrigue and passion. That being said, you can never, ever go wrong with Champagne. And rather than roses for Valentine's Day, think rosés. Sparkling (and still) rosés can run the color spectrum from orange-tinged pale pink to a deeper, raspberry red. Rosés bring the heat and sizzle.
People tend to lean towards celebratory/special occasion wines like Champagne – any alternative wines that you think are just as appropriate for Valentine's Day?
A wine that evokes a shared story or a memory. Maybe it's a bottle you enjoyed at a romantic dinner at your neighborhood bistro or a secluded destination thousands of miles away. You can choose a wine from a place you hope to visit one day, paired with a dinner that reflects the local cuisine. Put some dang thought into and show you pay attention to what your partner wants and enjoys!
What's your favorite wine to go with chocolate?
I really dislike red wine with chocolate. I know there are a million "Red Wine and Chocolate" events this time of year, but I have to be a contrarian. Go with a sweet wine like Port or seek out a wine from France, Banyuls, that is also lovely with chocolate.
What about oysters, a popular amorous food – what's a good wine pairing?
Chablis (and not the stuff that comes in a big box or in a jug with a handle; the real-deal from France). I also love white wines from Santorini made from the Assyrtiko grape. You can't get much more romantic than a gorgeous, mythical Greek island.
They say love don't cost a thing – what are some of your favorite affordable wines that are celebration-friendly but saves a few extra bucks for the overpriced bouquet of roses that inevitably have to be purchased?
Look for Cremant. These are sparkling wines from various regions throughout France that are a good bet for quality, taste, and not being hard on your pocketbook. Or ditch the supermarket roses and allocate those funds towards a bottle of Champagne.
If you were to send a Valentine's message to a favorite wine, what would it say?
My Darling Rosé,
You make Valentine's Day, and every other day on the calendar, sparkling.
TLA,
Jameson
(Photo Credit:  Jackie Baisa http://www.studiobaisa.com)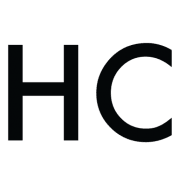 Denise Sakaki
Denise Sakaki is a freelance food writer and photographer who is always searching for the connections between food and personal experience. She is the creator of the food blog Wasabi Prime and contributor to Serious Eats, 425 Magazine and Drink Me Magazine.