Winter Vitamin – Fresh Beetroot Juice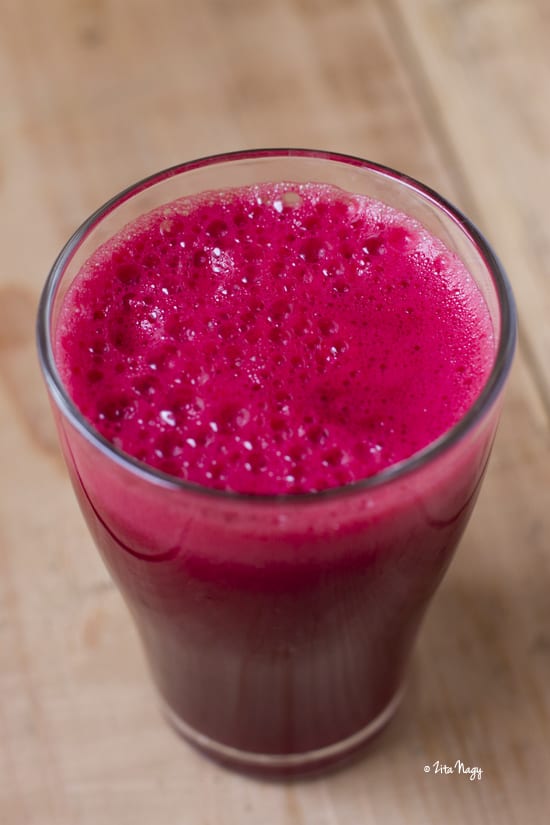 Beetroot has a rich, earthy flavour (either you love it or hate it) with a mild, bitter edge, and is perfect for making a Vitamin booster in the harsh winter months.
By Zita Nagy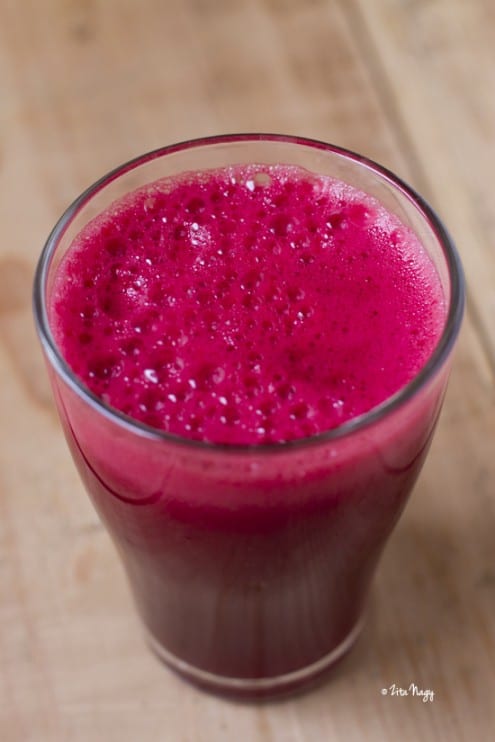 I think beetroot has the most beautiful ruby red colour of all vegetables. Beetroot is a rich source of potent antioxidants and nutrients, including magnesium, sodium, potassium, iron, vitamin A, B1, B2 and C, and betaine, which is important for cardiovascular health and it is a good source of antioxidants. Beetroot juice has been shown to lower blood pressure, it has been linked with better stamina and improved blood flow.
Beetroot has a rich, earthy flavour (either you love it or hate it) with a mild, bitter edge. Mixing beet with other vegetables or fruits cuts through the earthy taste and enhances the sweet taste of this red miracle.
Be a friend of the beetroot, it loves you more than you think. Its beautiful red and pinkish colour is very relaxing. I know, I tested it!
Winter Vitamin - Fresh Beetroot Juice
Beetroot has a rich, earthy flavour (either you love it or hate it) with a mild, bitter edge, and is perfect for making a Vitamin booster in the harsh winter months.
Ingredients
- 3 small beetroot, peeled
- 2 apple, deseeded
- 1 orange, peeled
- small piece of ginger, peeled
- juice of ½ lemon
Instructions
Press everything (except lemon juice) through the juicer. Mix in the lemon juice and serve immediately. If you don't like the earthy flavor of the beet, dilute the juice with ¼ cup water.
Zita Nagy
Zita's love for cookbooks and delicious food started at the age of 9. Whenever she went home from school her little brother and she would wait for mom to make dinner for them. Until the dinner was ready, she was turning the pages back and forth and was staring at photographs of amazingly looking dishes in mom's cookbooks to kill her appetite somehow. She couldn't have known then, that she would be collecting cookbooks after reaching adulthood and would still be, just like in her childhood, staring at awesome photos of delicious dishes. The only difference is that she does the cooking now. She loves traveling, going to the organic market and browsing foodblogs. Her vegetarian food and travelblog is Zizi's Adventures.