This gratin is super comforting, and warms you from the inside out. Just like any good winter food should.
By Carrie King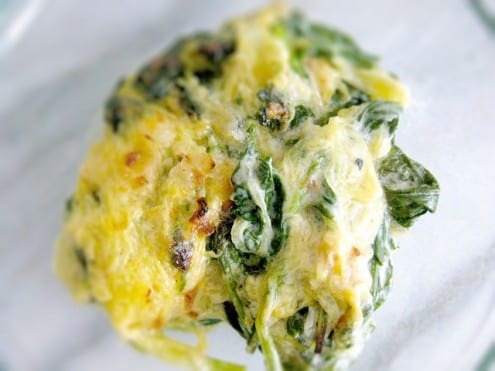 It's fully sweater weather. Which I'm excited about, and not only because its arrival gave me an excuse to gift myself a couple of new cold-weather wardrobe items. I'm so ready for some food with heft. I'm talking about food that comforts – warms you from the inside out. Just like this gratin.
Print
Winter Delight – Kale and Spaghetti Squash Gratin Recipe
A delightful and comforting winter gratin.
Author:

Carrie King

Prep Time:

15 mins

Cook Time:

65 mins

Total Time:

1 hour 20 minutes
1

small spaghetti squash, one that weighs ~2 lbs

2 Tbsp

butter

2 Tbsp

olive oil

1

large onion, cut into

1/2

inch dice

4 cups

baby kale (or

1

large bunch kale of your choice)

2 Tbsp

flour

1 1/4 cups

half and half, maybe a bit more

1/2 cup

Parmigiano-Reggiano, freshly grated
Salt
Black pepper
Cayenne pepper
Instructions
Preheat the oven to 375ºF
Cut the spaghetti squash in half, place each half, cut side down, on a parchment lined baking tray. Bake for 30 minutes.
Remove from oven and allow to cool until you can handle it.
Use a spoon to remove the seeds from the squash. Then, using a fork, scrape back and forth, creating long strands of 'spaghetti.'
Once each half has been scraped clean, discard the skins and set the bowl of spaghetti squash aside.
Gently warm the half and half in a small pot on a back burner, keeping an eye on it to be sure it doesn't boil over.
In a wide pan, sauté the diced onions in the butter and oil over medium-low heat, until they begin to brown – around 15 minutes.
Add the kale to the onions and season with salt, pepper and cayenne. Stir to incorporate.
Once the kale has wilted, sprinkle with the flour and stir well – until the flour is transluscent and sticks to the veggies.
Using a whisk, slowly incorporate the warm half and half, until it thickens to a sauce.
Bring to a simmer, stir and if the sauce is gloppy and too thick, add a bit more half and half until it is thinned – it should coat the back of a spoon.
Add half of the cheese, stir to melt it and turn off the heat.
Add the squash to this mixture. Stir well to coat and transfer the entire mixture to a baking dish.
Top with the remaining cheese and place under the broiler for 8-10 minutes, until the cheese is golden brown.
Notes
Fills one 8" round baking dish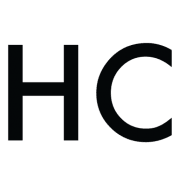 Carrie King
Carrie King is a Brooklyn-based freelance food writer and trained chef. When not in her kitchen or at her desk, she's poking around a market, searching for the components of her next meal. Carrie believes that in the war against bad cooking, using local and seasonal ingredients is half the battle. You can share in more of Carrie's culinary adventures at her blog, A Cook Grows in Brooklyn.