May 25th is National Chardonnay Day. Here's what we will be drinking to celebrate.
It's the perfect time of year to pour your favorite white wine into the nearest 750 mL canteen and head to the park to enjoy some sips and sunshine. In celebration of National Chardonnay Day on May 25th, Notable wineshad debuted two new wines featuring one America's favorite varietal, Chardonnay. (Did you know Chardonnay accounts for almonst 20% of US wine sales?) Bonus, both wines are available for about $15.

2016 Australia Chardonnay "Fruity and Crisp"
This wine makes our heart sing. We aren't into the oaky, buttery, golden Chardonnays, but if that's your jam, head to the second wine below. However, if you prefer a refreshing wine that has crisp floral notes mingling with citrus and finishing with a cool zest, stay right here. This should be your go-to wine for celebrating the day. Grown in sunny Australia, close to the ocean, you can almost taste the cool spray of the sea. Pair this wine on a picnic with a turkey sandwich or stay in and serve it as a perfect balance to rich seafood like lobster or scallops. The label on these Notable wines really do a great job of saying it all.
2015 California Chardonnay "Oaky and Buttery"
This malolactic fermented California wine brings a full, smooth mouthfeel to the palate along with toasty, warm flavors. Butter, oak, and vanilla will wrap your tongue in a blanket as warm as the summer sun. Notes of warm baking spices erupt from the glass. If you are looking for a fuller white wine, choose this bottle to celebrate Chardonnay Day. We recommend pairing it a creamy spring vegetable risotto, grilled chicken or an array of rich cheeses including a variety of cheddars.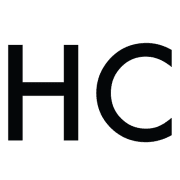 Honest Cooking
The Honest Cooking editorial team handpicks inspiring culinary stories to share with you that we think are beautiful. As an international online culinary magazine with the ambition to truly change the face of online food media we hope to create an inspiring place for serious culinary debate, salivating recipes, interesting food news and international food-fun.