Here's a Pinot Noir that is more food-friendly that anything you've tried before. Read on for how to enjoy it on the coldest nights of winter into the warmest spring afternoons.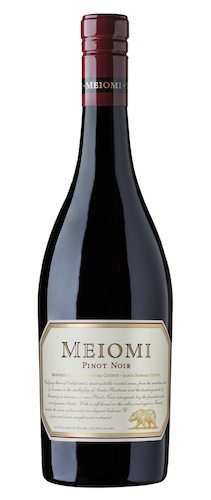 California is one of the best regions for growing fine Pinot Noir grapes and making excellent bottles of wine. But we know that not all wines are created equal. Enter the Meiomi's 2015 Pinot Noir.
A blend of Pinot Noir grapes from Monterey, Sonoma, and Santa Barbara, the winery has truly finessed the art of creating an elegant and energizing wine. If you haven't been excited by a Pinot Noir in awhile, we implore you to try this.
With a ruby, rich color and a nose that strikes with its complexity that melds to well together, this is a wine we will be warming up with this winter and sipping straight through to warmer days of spring. Let the nose take you on a journey through a bakery complete with aromas of fresh fruit, dark mochas, and warm vanilla beans with a hint of oak bringing it all together in the background.
On the tongue, its berry flavors will please the palate and slide in your mouth with its fine, velvety texture and cleansing acidity. On a cold day, enjoy this Pinot Noir with a hearty tomato pasta. As the weather warm, Meiomi is the perfect bottle to open with a thin-crust pizza straight from the grill or even casual grilled lamb pitas enjoyed on the patio. This lighter Pinot Noir expression is perfect with light appetizers or heavier main dishes.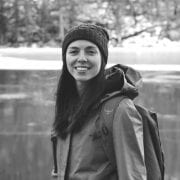 Annelise McAuliffe
Mandatory family outings to the Detroit farmers' market and nightly home-cooked meals cultivated Annelise's respect and curiosity for food. A graduate of The Culinary Institute of America, she spends her free time in New York City recipe testing, eating breakfast all day, and dreaming up international culinary adventures.