Today is International Merlot Day! What better way to celebrate than with a fun bottle of Merlot, here's what we're drinking.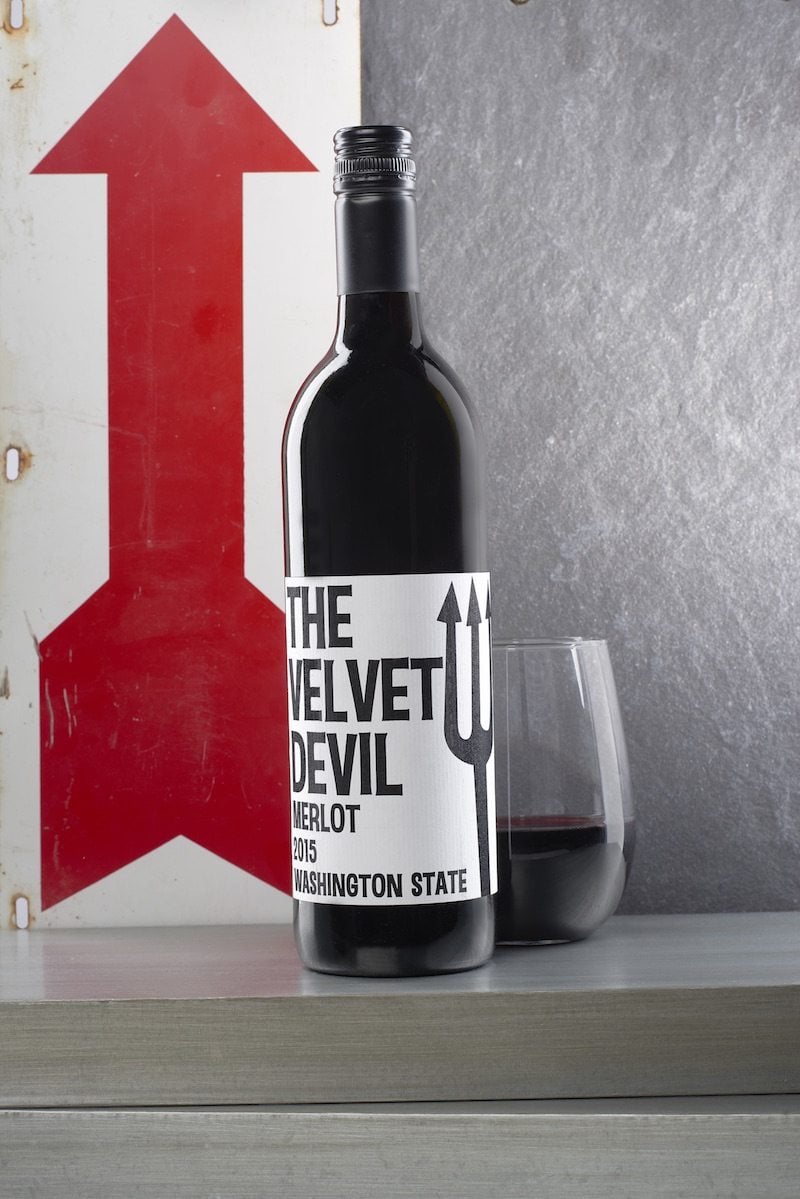 What are we drinking on Merlot Day? The Velvet Devil Merlot an nontraditional bottle from Washington wine producer, Charles Smith.
Merlot sometimes gets a bad rap, but this bottle deserves all the praise it gets. We love its smooth mouthfeel that mingles with dark, ripe fruit notes that continues on with a long, complex finish. It's only $12 a bottle, comes with a fun label and has perfect notes for fall, such as earthy leather toned down with herbal aromas that finishes with wood notes. All of these elements make for a complex wine that is not too complex to be paired with a variety of foods.
We suggest pairing this wine with a casual pizza or on the coldest day with a warm pan of mushroom or beef lasagna studded with fall squash.