A wholesome dish that satiates the taste-buds elegantly, the pulao or pilaf is a perfect sunday lunch.
By Priya Sreeram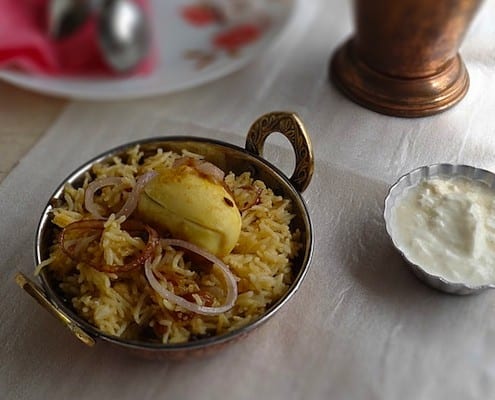 The recipe from my hubby dearest was slightly altered and the luncheon was a breeze with spicy dal, rotis and other accompaniments.
Ingredients
Basmati Rice - 250 grams (approx)
Hard Boiled Eggs - 4
Clarified Butter/Ghee or Olive Oil - 2 tbsp
Bay Leaves - 1 or 2
Onion - 2 medium
Garlic - 4 pods
Whole Spices - ½ tsp each of black pepper corn, cloves,cinnamon stick, cardamom,cumin seeds - you can increase the quantity of peppercorns a little more if you please
Turmeric Powder - 1 /2 tsp
Red Chilli Powder - ½ tsp
Salt - to taste
Raisins - 1 tbsp
Water - as required
For Garnish :-
Onion - 1 large- sliced to rings
Oil - for frying
Instructions
Wash the rice thoroughly and let it soak in cold water for 1 hour. Drain well.
Shell the eggs and gently run a sharp knife (just poking in & not cutting across completely) on the sides to enable the flavours to infuse. Gently fry the eggs in ghee or oil for a few minutes turning frequently. Set aside.
In a thick bottomed pan, add the bay leaves and the whole spices. Let it sizzle for a a minute or two and then tip in the chopped onions & garlic. Let it saute for some time.
Add turmeric powder & red chilli powder along with with salt & drained rice.
Add required water to the pan and bring it to a boil.
Drop the eggs & raisins and cook over a low heat till the rice is cooked and the water is completely absorbed. Or alternatively, pressure cook it till 3 whistles.
In the meanwhile, prepare the garnish by slicing the onions in to thin rings and frying them in oil till they crisp well.
Garnish them over the rice.Serve hot with choice accompaniments.
Enjoy !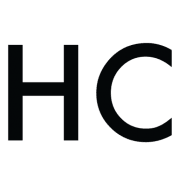 Priya Sreeram
Priya is an enthusiastic foodie who loves to experiment with different types of cuisine. She chronicles her heart and hearth adventures on the blog Bon Appetit, which has recipes ranging from simple to exotic.