Whenever you are lucky enough to have a whole fish on your hands, I recommend that you do it justice by grilling it as the Greeks do: directly over open heat and dressed with a delicious bath of olive oil, lemon juice and fresh herbs.
That's exactly what I did with the whole striped bass that I found the other day, though any mild white-fleshed fish will do (sea bream, branzini, red snapper, trout).
Grilled whole fish makes for a healthy and incredibly satisfying meal. A 3-pound fish feeds two very hungry people, but if you have a lot of other side dishes it could certainly sustain another diner. If you can get a fish that's been scaled, gutted and cleaned properly, that will make your life a whole lot easier. Otherwise, take to YouTube for great tutorials that can show you the process, step-by-step.
The prepping and grilling of the fish is the easiest part of this dish. The herb dressing is not much more work than chopping up a couple of garlic cloves and a smattering of fresh herbs (parsley, dill, mint, scallions). Then, simply mix it with olive oil, lemon juice, capers and dried oregano and adjust the taste with salt and black pepper to your liking. The dried oregano is really what gives it that Greek touch! Once the fish is done, you can spoon this lively dressing over the whole thing to finish it off.
A pair of long-handled tongs and a large fish spatula will be helpful tools for handling the fish on the grill. You'll find that parts of the skin will char and release from the flesh–opa! Don't worry, that doesn't mean that you've done anything wrong. It happens. The char is actually desirable in this case as it lends a remarkable smoky flavor to the fish. The result you're aiming for is a flaky, tender and moist grilled fish.
See Also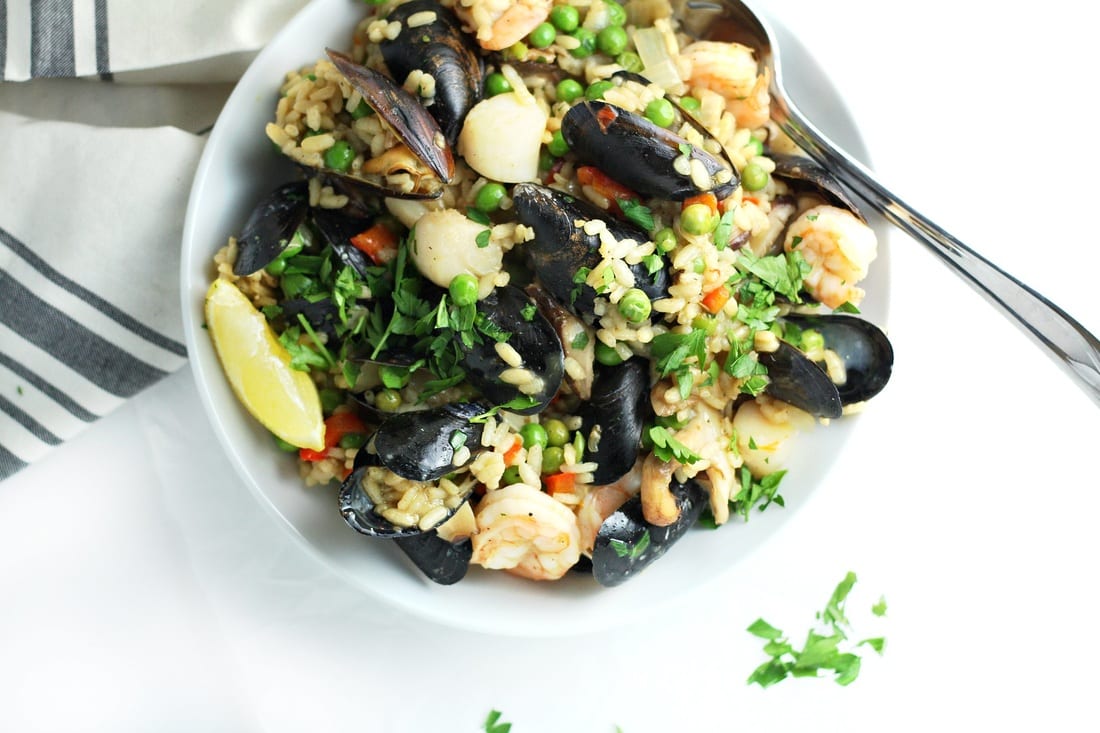 As far as side dishes, I served mine with potato wedges roasted in butter with garlic, sage, lemon juice and lemon zest alongside a crisp Greek salad of chopped romaine, grape tomatoes, cucumber, red onions and feta cheese crumbles. You could also do a simple rice pilaf, orzo, or really create a feast by adding warm pita bread and an array of dips, like hummus, tatziki and baba ghanoush.
Print

Whole Fish Grilled The Greek Way
---
Author:

Jessica Dang

Total Time:

30 minutes

Yield:

2

-

3

servings

1

x
Description
Whenever you are lucky enough to have a whole fish on your hands, I recommend that you do it justice by grilling it as the Greeks do: directly over open heat and dressed with a delicious bath of olive oil, lemon juice and fresh herbs.
---
1

3

–

lb

. whole striped bass (sea bream, branzino, red snapper, trout or any other mild white-fleshed fish)
Extra virgin olive oil
Kosher salt
Black pepper
Dried oregano

2

whole lemons

5

cloves of garlic

1/2

a small bunch of Italian flat-leaf parsley

1

–

2

stalks of scallions
A few sprigs of mint
A few sprigs of dill
A few sprigs of fresh thyme

1 tablespoon

of small capers
Kitchen twine
---
Instructions
Lay the fish on a clean cutting board. Pat dry all over with paper towels and inside the cavity. With a sharp knife, make 2 to 3 deep incisions along the body on each side.
Season the fish with about 1 tablespoon of kosher salt, rubbing it evenly all over the fish, into the incisions and cavity as well. Do the same with 1 teaspoon of black pepper and 1 teaspoon of dried oregano.
Chop 1 clove of garlic and rub it all over the fish, making sure to get the inside of the incisions and the cavity for flavor.
Slice one of the lemons thinly and cut into half-moons. Slice another garlic clove. Layer the lemon and garlic slices inside the cavity of the fish. Add a few sprigs of fresh thyme. Tie the fish closed with kitchen twine. (You may need to tie it in two places to keep it securely closed.) Coat the fish with olive oil and massage it on both sides. Set aside.
Chop the remaining garlic cloves, parsley, scallions, mint and dill and put in a small bowl. Add ½ teaspoon of dried oregano and 1 tablespoon of small capers. Slowly pour olive oil into the bowl, stirring until it has the consistency of a loose sauce. Grate the zest of the remaining lemon into the sauce and add the juice of half the lemon. Stir and season to taste with salt and black pepper. Set aside.
Place the prepped fish directly on top of the hot grill. Be careful as small flames might flap up! Do not move the fish. Let it cook for about 6 to 8 minutes before carefully flipping it over with a pair of long-handled tongs and large fish spatula. Let it cook for an additional 6 to 8 minutes on the other side. You can check the doneness of the fish by checking inside of the incisions; if the flesh has turned an opaque white then it's ready. If not, you can lower the heat and close the lid for a minute or two and check again.
Carefully lift the fish up and place on a serving platter. At this point, you can choose to remove the charred skin and spoon the herbed dressing over the fish or let everyone serve themselves.
Prep Time:

15 mins

Cook Time:

15 mins

Category:

Main

Method:

Grilling

Cuisine:

Greek
Keywords: greek, seafood, fish, grilling, whole grilled, branzino, bass, healthy cooking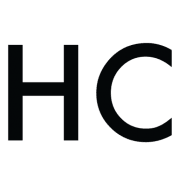 Jessica Dang
Jessica Dang is a freelance writer, blogger, and social media consultant based in New York City. She is currently developing Single Girl Dinner, an online community and resource of dinner ideas for young independent women living in the city. She enjoys reading menus, dining at the bar, and experimenting in the kitchen when no one's looking. When it comes to food, she can't resist uni, foie gras, caviar, or Popeyes' fried chicken.