Spiced Chocolate Almond Biscotti elevate a traditional biscotti recipe with a spice mixture that accentuates and compliments the nutty, chocolate base.
Biscotto is a word of Latin origin that means twice-baked: the dough is baked, cut into slices and baked again. (To be precise, cooked means cotto, but in Italian we don't have a specific verb for cooking in the oven; "to bake" is cuocere al forno, literally: to cook in the oven.)
From describing a cooking procedure, the word biscotto came to indicate a baked product, crunchy and fairly dry in texture. Nowadays, biscotti are not necessarily twice-baked (though some of them are, like biscotti di Prato). In Italy, you can find shelves full of biscotti in grocery stores: we call them frollini, novelllini, petit, oswego (or osvego), etc.
As I could not let go of the idea of baking a lightly spiced treat, I thought of adding a bit of Lebkuchengewürz to my biscotti. The Lebkuchengewürz is a ground mix where the prevailing spice, in terms of quantity, is cannella (cinnamon). The one I used contains also chiodi di garofano (cloves), coriandolo (coriander), cardamomo (cardamom), and anice (anise).
See Also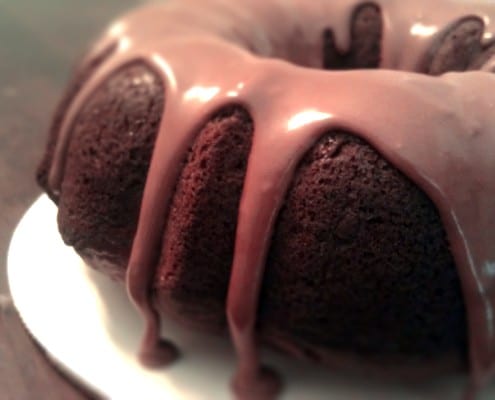 Other differences between the new version of biscotti and the "old" one are the use of flaxseed meal and water as substitute for one of the eggs, and the substitution of some of the whole-wheat pastry flour with whole-grain millet (miglio) and sorghum (sorgo), which are both gluten-free.
Print
Spiced Chocolate Almond Biscotti
Spiced Chocolate Almond Biscotti really elevate a traditional biscotti recipe. The spice mixture accentuates and compliments the nutty, chocolate base flavor.
Author:

Simona Carini

Yield:

30

biscotti

1

x
Category:

Dolci
4 tablespoons

/ 2 oz. / 56 g unsalted butter (cut into small pieces)

1 tablespoon

/ 15 ml flaxseed meal (possibly freshly made by grinding flaxseed (semi di lino))

3 tablespoons

/ 45 ml hot water

1/4 cup

/ 50 g granulated or ultrafine sugar

1

extra-large egg (possibly from pastured poultry)

3/4 cup

/ 90 g whole-wheat pastry flour

2 tablespoons

/ 15 g whole-grain millet flour

2 tablespoons

/ 15 g whole-grain sorghum flour

1/2 cup

/ 65 g all-purpose flour

1 1/2 teaspoon

/ 7.5 ml baking powder
A pinch of fine sea salt

1/4

to

1/2

teaspoon / 1.25 to 2.5 ml Lebkuchen spices (to taste (start with the lower quantity and, if a more intense flavor is desired, increase by 1/8 or

1/4 teaspoon

))

1/2 teaspoon

/ 2.5 ml vanilla extract

3 1/2 oz

. / 100 g intense dark chocolate (

70

–

72

% cacao, sweetened, chopped (I use a knife to do this, not a food processor))

1 cup

/ 140 g whole (unpeeled almonds, coarsely chopped (with a knife))
Up to

1/4

/ 33 g all-purpose flour
Instructions
Do ahead
Place butter in a bowl and leave it to soften.
Place flaxseed meal in a ramekin and add hot water.
Stir and let sit for at least 10 minutes. It will turn into a gelatinous mass.
Make the biscotti dough
Preheat the oven to 350 F / 177 C. Line a baking sheet with a silicone baking mat or parchment paper.
Cream butter and sugar, then add egg and flaxseed meal and beat in.
The result won't be quite homogeneous, and that is fine.
Add in succession the flours (ingredients #6 through #9), sifted, baking powder, salt, Lebkuchen spices and vanilla extract, stirring after each addition.
Add the chopped chocolate and almonds and stir until roughly incorporated.
Turn the dough onto a floured surface and knead it lightly until it comes together and can be shaped into logs.
Sprinkle dough and working surface with the additional all-purpose flour, as needed, to prevent sticking.
Bake the biscotti
Divide the dough in half and roll each piece until it is about 12 inches / 30.5 cm long, then move it to the baking sheet.
Flatten each log with your hand so that it is about 3 inches / 7.5 cm wide and 1/2 inch / 1.25 cm thick.
Bake for 25 minutes.
The logs will rise a bit and turn light brown.
Take the baking sheet out of the oven. Turn the oven temperature down to 300 F / 150 C and let the logs cool for 10 minutes or so.
With a bread knife cut the logs into slices no more than 3/4 inch / 2 cm thick.
Move the slices back onto the baking sheet, standing up, leaving a bit of space between each other. Bake the slices for 14 minutes or until desired crispness.
Check the biscotti: If the bottom is becoming dark brown, stop the baking, otherwise continue for two more minutes, then check again.
When done, take the biscotti out of the oven and let them rest and cool for at least half an hour before tasting.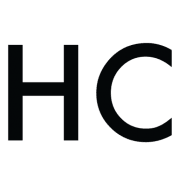 Simona Carini
Simona Carini is an Italian food and memoir writer, photographer, recipe developer and blogger. She lives in Northern California with her husband and two cats.