It's officially chili season! This collection of chili recipes feature unexpected flavor combinations to keep things interesting (and really, really cozy) during the coldest months of the year. Which will be your new go-to fall favorite?
By Jeanette Morelan
This article has been posted with permission and originally appeared as Cool-Weather Comforts: 20 Chili Recipes for Fall on Relish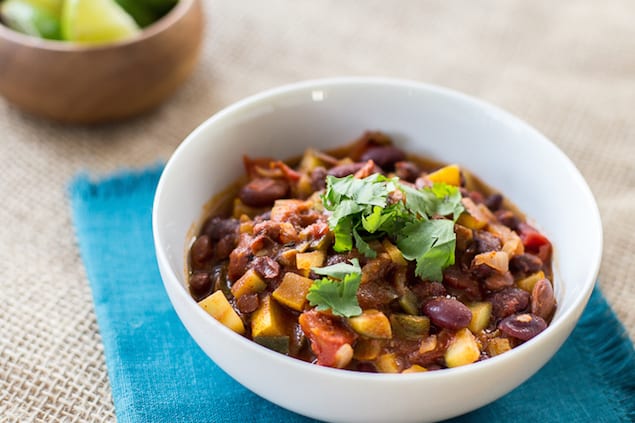 www.thejoyfulhearth.com
Black Bean and Squash Vegan Chili
Vegetarians in the house? Have no fear—this chili features a smorgasbord of hearty vegetables and variety of seasonings that will appeal to the whole crowd. Find the recipe here.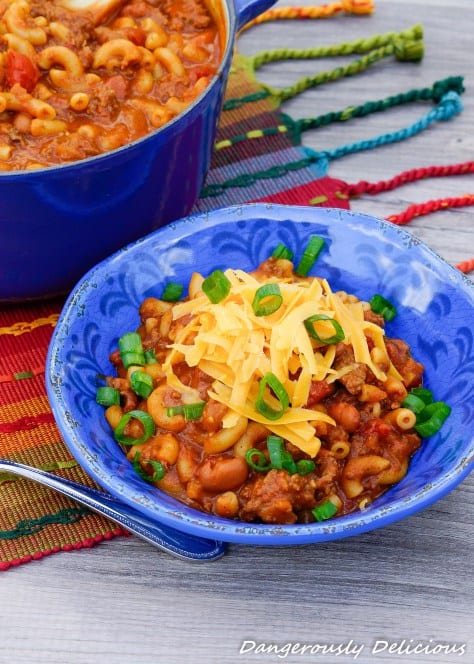 www.dangerously-delicious.com
Mac & Cheese Chili
Take chili suppers to the next level by adding your favorite pasta. Think classic Cincinnati Chili turned every which way you can imagine. Try this version with a childhood favorite of ours—elbow macaroni. Find the recipe here.
jessfuel.com
Buffalo Chicken Chili
Your favorite game day flavors are the star of this tangy take on classic chicken chili. Don't forget the blue cheese and celery garnish! Find the recipe here.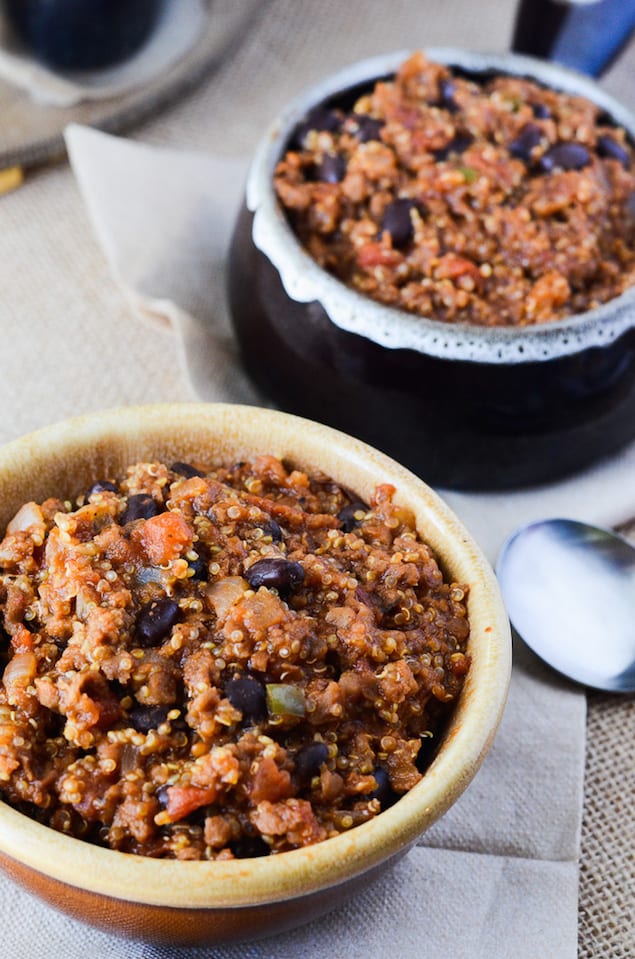 thecrumbycupcake.com
One Pan Vegan Quinoa Chili
With the added hearty whole-grain goodness of quinoa, this vegan version is a particularly healthy take on comfort food—and a great way to sneak in added nutrients under the radar. Find the recipe here.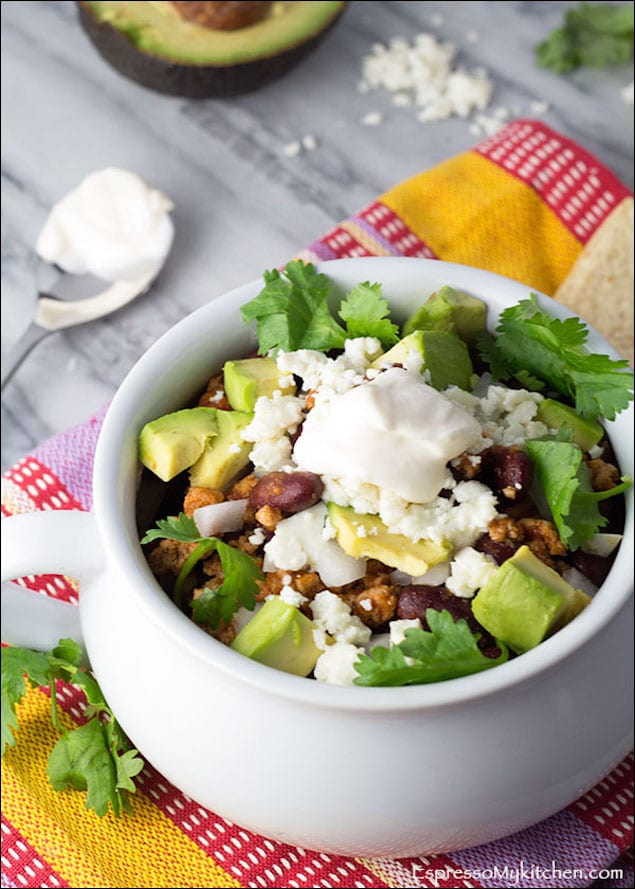 www.espressomykitchen.com
Mexican Turkey Chili
For another healthier take on classic chili recipes, substitute ground turkey for ground beef. Then opt for vibrant toppings like diced avocado, queso fresco, and cilantro to lend a bright, fresh flavor. Find the recipe here.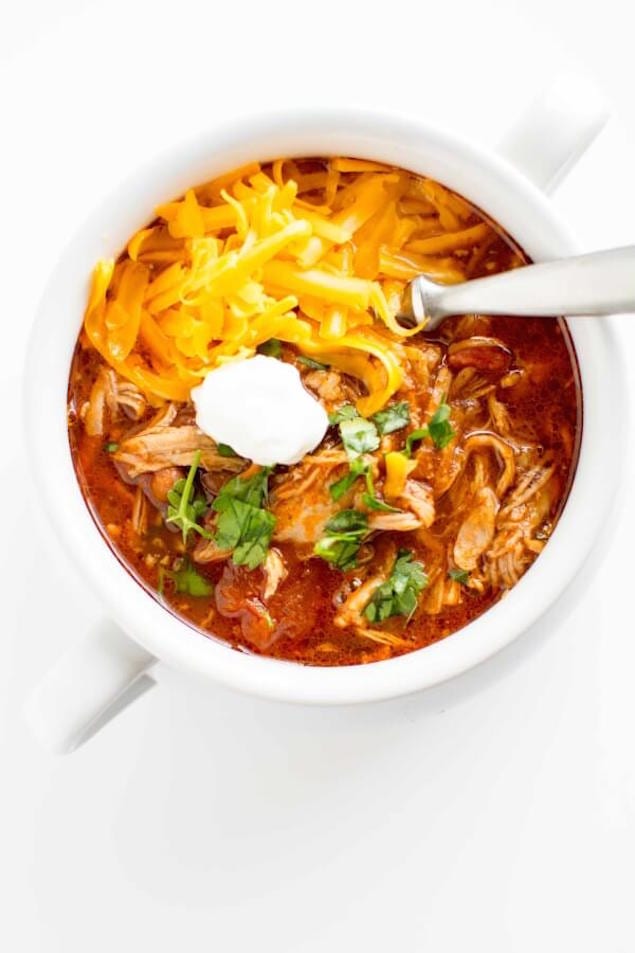 crockpotgourmet.net
Pulled Pork Chili
Pull out your slow cookers! Harness all of the goodness of pulled pork, and let this baby slow simmer all day for a beautiful weeknight meal waiting on you after a long work day. Find the recipe here.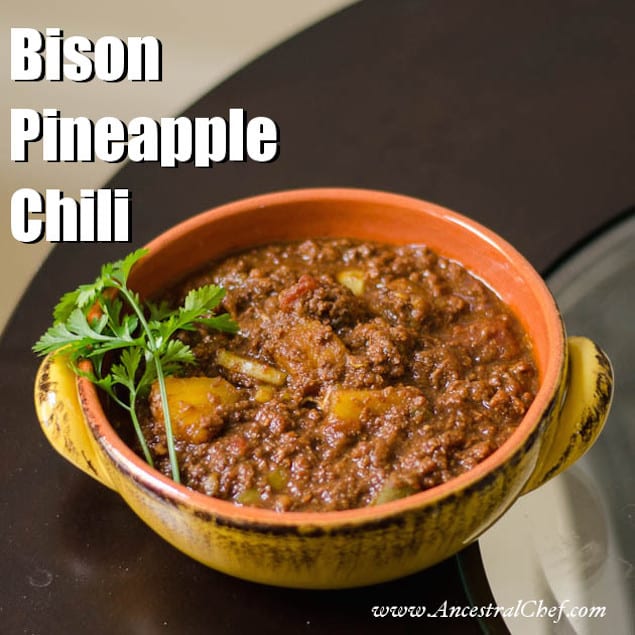 paleomagazine.com
Bison and Pineapple Chili
Here's a chili your guests won't expect—ground bison in place of beef brings a unique heartiness, while the addition of pineapple adds a hint of sweetness. This is a must try recipe for chili fanatics and adventurous eaters alike. Find the recipe here.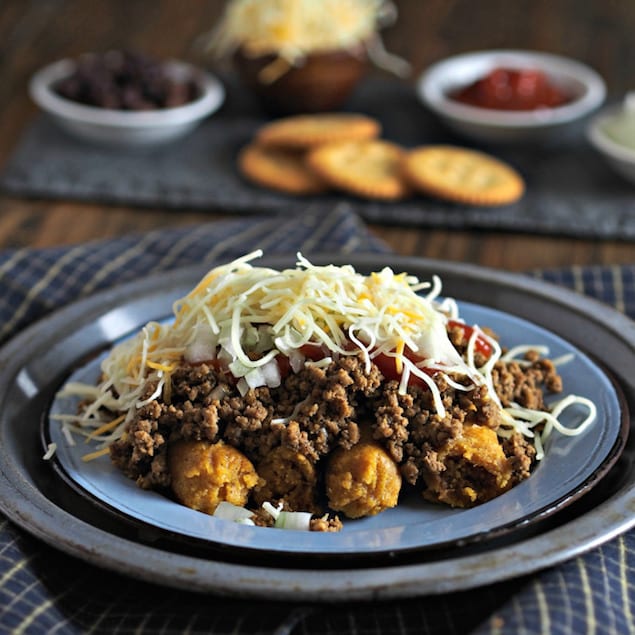 www.simplysated.com
Dixon's Chili and Tamales
Kansas City is known for its chili—and this famous dish was a particular favorite of President Harry Truman. A base of tamales blanketed with hearty chili? Please. Find the recipe here.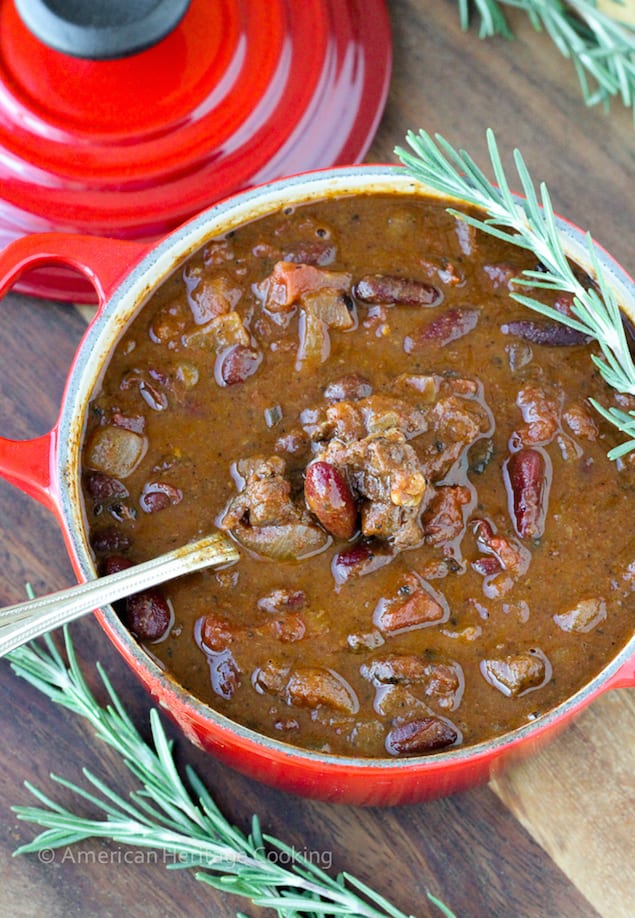 americanheritagecooking.com
Rosemary and Pinot Noir Steak Chili
Consider this your go-to special occasion chili. Filled with tender pieces of steak, the richness of pinot noir, and hints of rosemary, this chili is nothing short of elegant and would make a perfect fall or winter meal for two. Find the recipe here.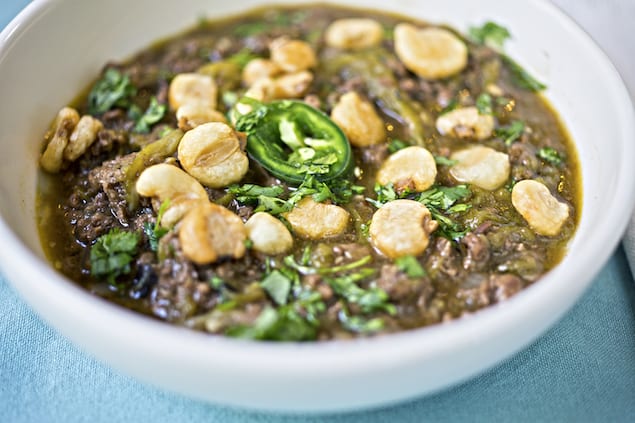 lauraswildkitchen.com
Venison Green Chili
The possibilities for protein in chili are endless. This rendition features ground venison in a delicious chili verde base. Find the recipe here.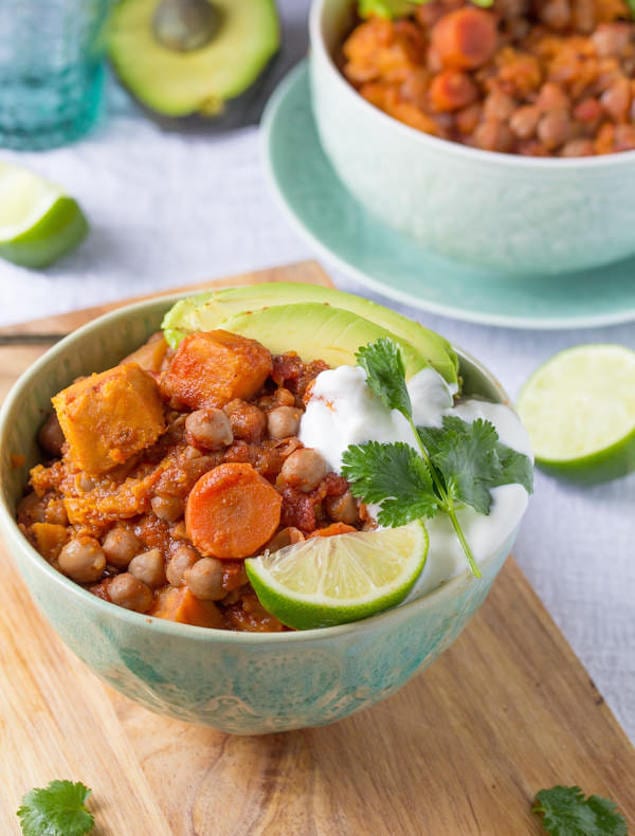 sweetpeasandsaffron.com
Sweet Potato and Chickpea Chili
Sweet potatoes bring a wonderful new flavor to chili, and the added protein from chickpeas makes it extra filling. Chipotle seasoning and fresh lime juice make this dish both healthy and delicious. Find the recipe here.
flavorthemoments.com
Guinness Chili
Give your bowl a boozy kick with this beer-infused beef chili. It's hearty and perfectly paired with some cornbread—and an ice cold Guinness to wash it down, of course. Find the recipe here.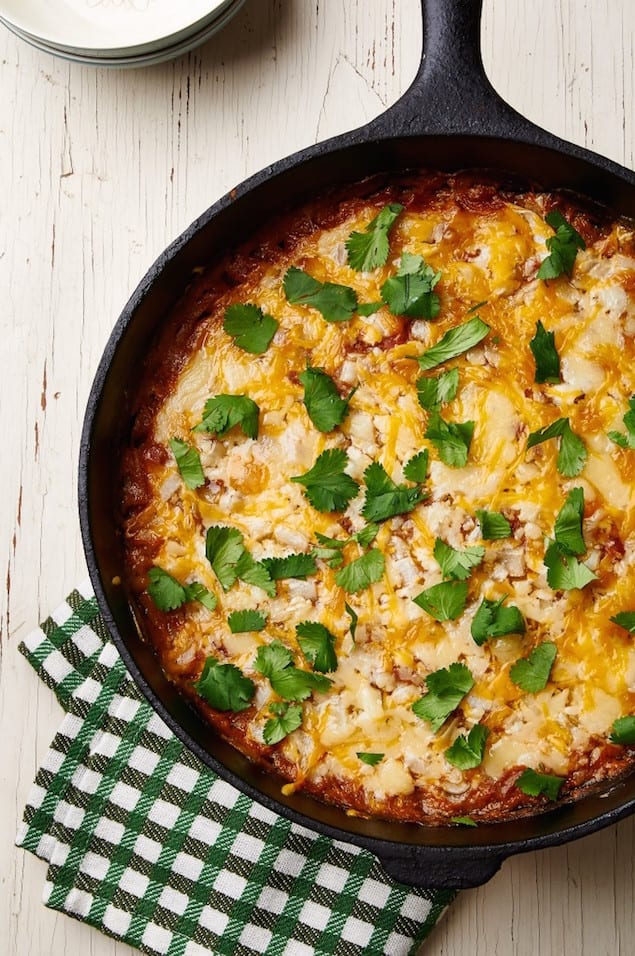 ibakeheshoots.com
Chili Pie
Your favorite chili ingredients layered atop a cornbread base, and then baked in a cast iron pan. What's not to like? Find the recipe here.
See Also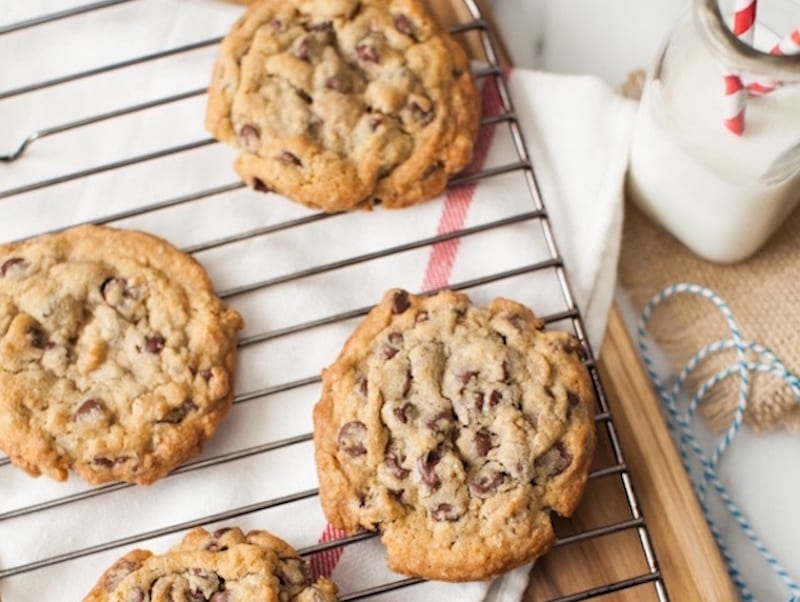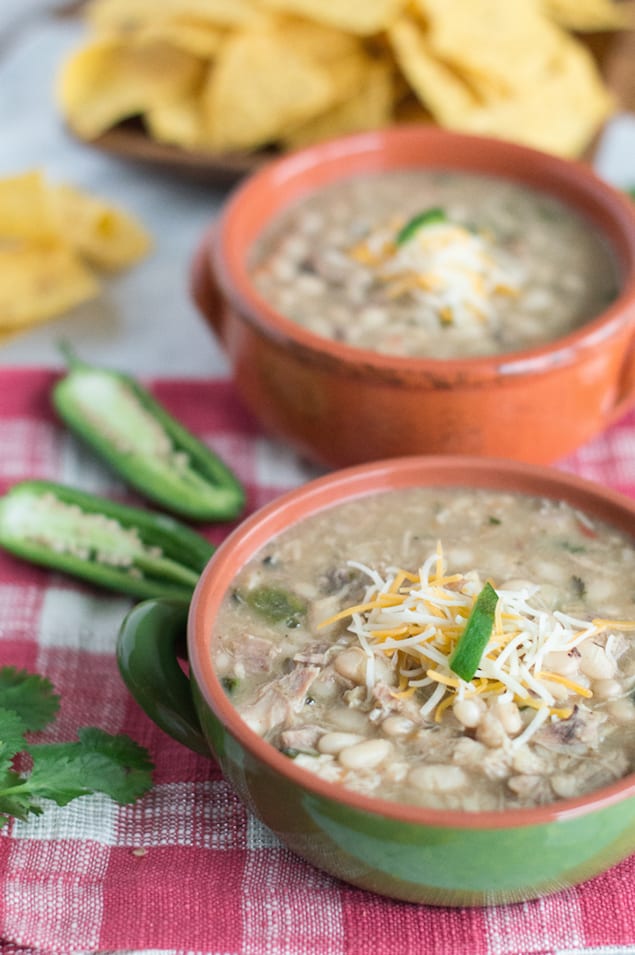 supermancooks.com
White Chicken Chili
This stew is full of flavor, but it's less dense and lighter in flavor than a standard chili. Navy beans and chicken are the stars of this dish, perfectly complemented by peppers, bay leaves, and plum tomatoes. Find the recipe here.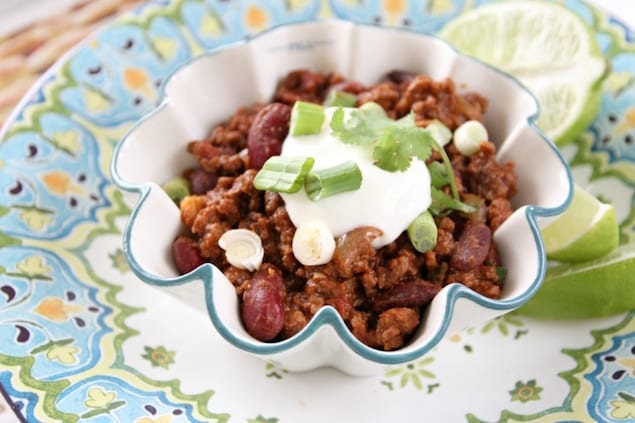 justasmidgen.com
Chocolate and Stout Chili
The addition of chocolate to this chile creates a flavor reminiscent of Mexican mole— lending this chili a distinctly sweet-and-savory flavor. Find the recipe here.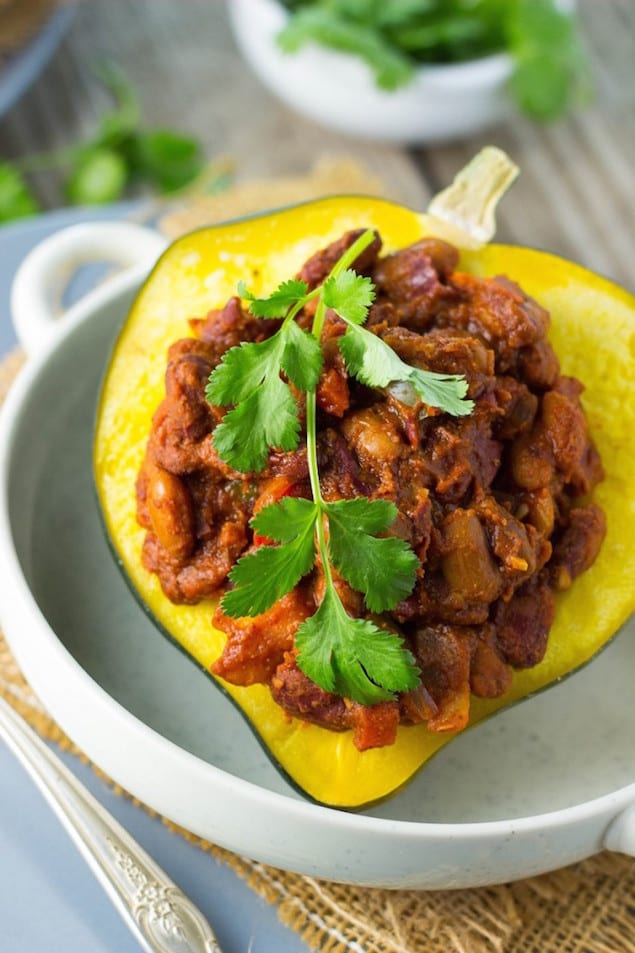 www.shelikesfood.com
Chili Squash Bowl
The best part about this chili? You can eat the bowl! Acorn squash is both a wonderful pairing and beautiful vessel for this autumnal dish. Find the recipe here.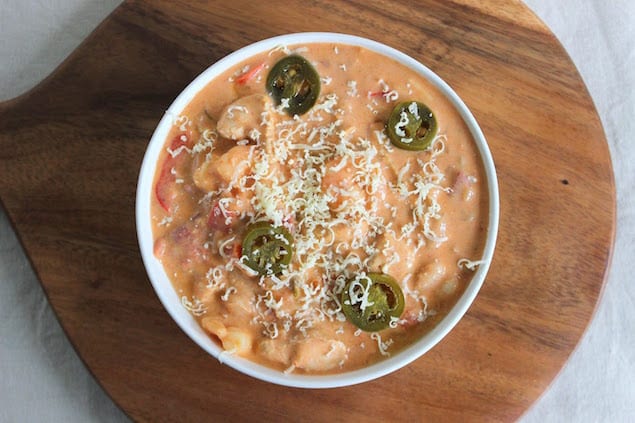 picnicnz.blogspot.co.nz
Chicken and Shrimp Chili
Bring a little Cajun flair to your chili with the addition of fresh shrimp. This chili is brimming with spicy flavor and is sure to keep you warm on a chilly fall evening. (Pun intended, obviously.) Find the recipe here.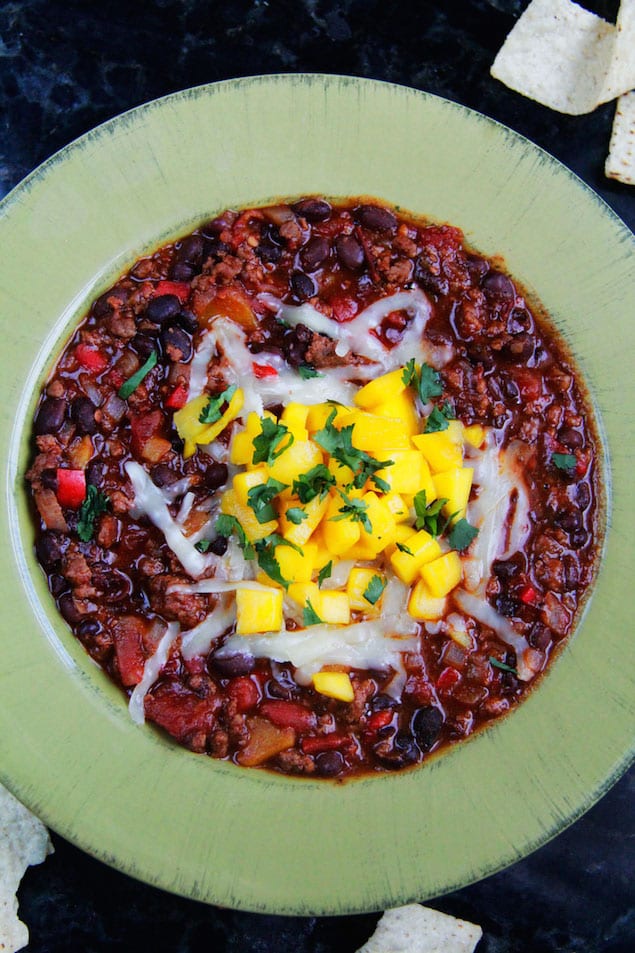 www.carlsbadcravings.com
Mango Black Bean Chili
We love the addition of fruit and Coca Cola for a sweet infusion of flavor in this take on chili. You wouldn't expect all these ingredients to come together, but when they do— it's nothing short of spectacular. Find the recipe here.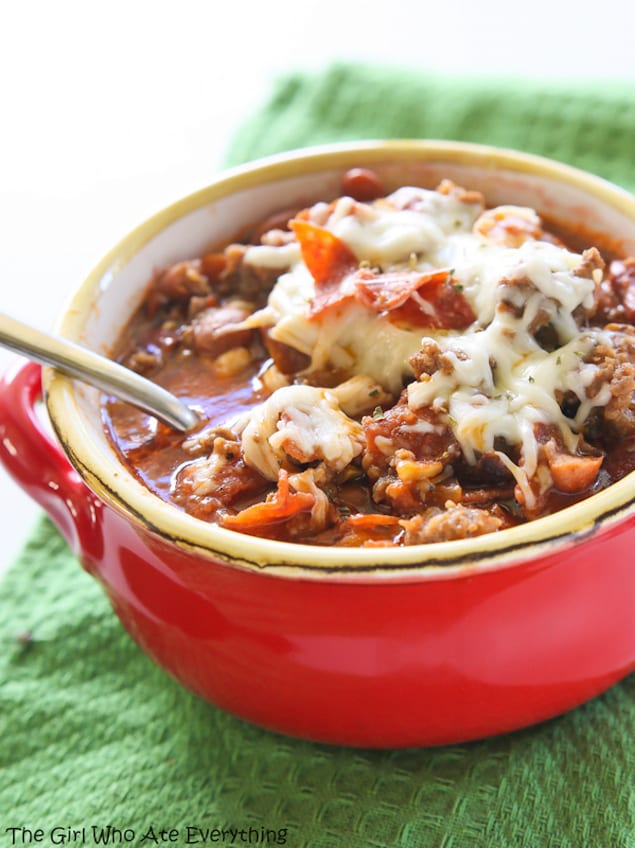 www.the-girl-who-ate-everything.com
Pizza Chili
This very well may be the ultimate bowlful for tailgate occasions. Filled with ground beef, pepperoni, and chopped tomatoes, this chili is best paired with toasty bread for dipping and an indulgent topping of melty mozzarella cheese. Find the recipe here.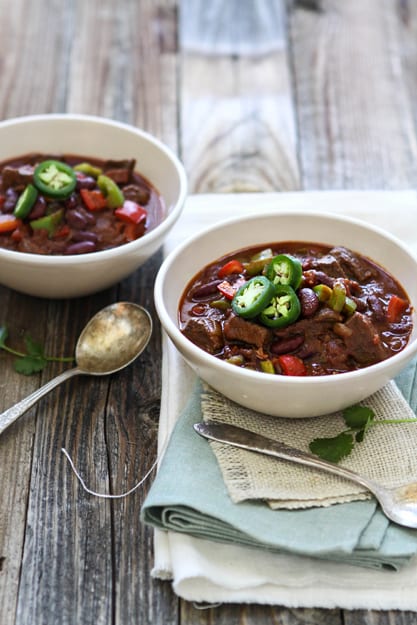 www.goodlifeeats.com
Short Rib and Bacon Chili
This chili's rich flavors make it a quick fall favorite. Braised short rib, bacon, kidney beans, and jalapeños come to life in a wonderfully savory base. Find the recipe here.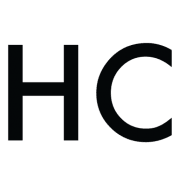 Relish
Offering more than 14,000 recipes plus features and DIYs on cooking, dining and entertaining, Relish celebrates America's love of food. Relish is about honoring cooking traditions while exploring new trends and ideas, which is why millions of people turn to both Relish.com and Relish Magazine for special occasion recipes, quick and easy weeknight suppers and culinary adventures.