Delicious, quick and healthy springrolls which don't require much time at all and are perfect for a light summer dinner.
By Simone Van Den Berg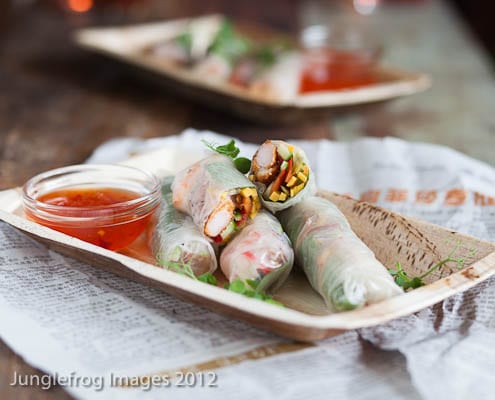 I love Vietnamese food. It is delicious and most of the time really healthy too. It's been years since we last been to Asia but I can still vividly remember all the colors, smell and sounds of the markets and in particular the foodstalls. I can't wait to go back there but in the meantime we try and recreate some of our favorite dishes at home.
Here in the Netherlands, streetfood is not a big thing. It's there but really not very abundant. One thing we do find almost everywhere are Vietnamese springrolls. Not the kind I am showing you here today but rather the fried rolls. Good too but these fresh springrolls are a lot healthier and in my opinion a lot tastier too. You can fill them with just about anything you want.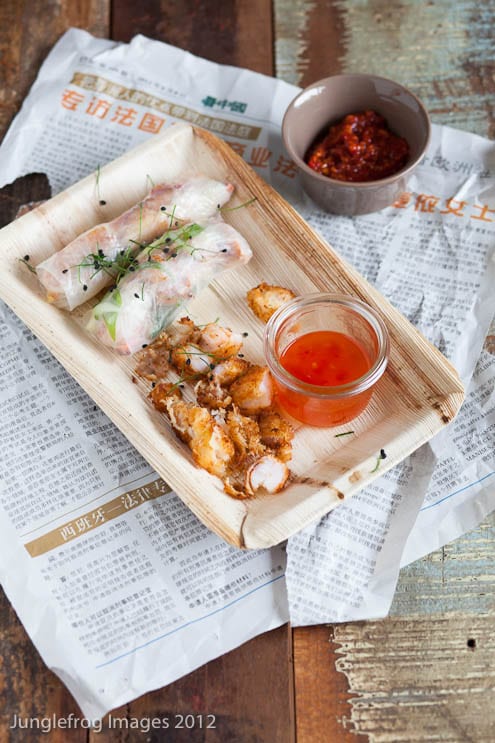 Here I combined a couple of things I tried before; one being coconut prawns which you should try on their own too. Perfect little appetizer. But for this recipe I fried them, chopped them into manageable pieces and then put them into my springrolls. For the flavor I love to use Thai basil which is quite different in taste from the Italian one, so if you have never had that before give it a go. There is a hint of mint in it. The rest of the roll can be filled with fresh thinly sliced vegetables and enjoyed as an appetizer or light meal.
Print
Vietnamese prawn coconut springrolls
All the chopping takes a little time but it is worth it!
Author:

Simone van den Berg

Prep Time:

30 mins

Cook Time:

5 mins

Total Time:

35 minutes

Yield:

2

1

x
rice paper

10

large raw prawns, peeled and poopshoot removed

3 tbsp

flour

3 tbsp

panko (or other breadcrumbs)

3 tbsp

of dried coconut (not sweetened)

1

egg
zest of

1

lime
sunflower oil for frying the prawns

1 tsp

salt
filling for the springrolls
carrots, finely sliced into strips
cucumber, finely sliced into long strips
red chili, finely sliced
Thai basil
spring onions, finely sliced into thin strips
red pepper, thinly sliced
Instructions
Prepare all your vegetables and slice them as evenly and as thinly as you can. Our were a little bit too thick and that will effect the end result, so as thin as you can!
Once all your vegetables are cut and ready to go, prepare your prawns. Clean them and make three little bowls ready; one with flour, one with the combined panko and coconut and lime and one with the egg, loosely beaten.
Dip your prawns into the flour first, then the egg and lastly with the coconut mix.
Heat a layer of sunflower oil in a wok or frying pan and in batches cook your prawns until golden brown. Leaves to drain on kitchen paper.
Once cooled of, cut them into manageable chunks to include into the ricepaper.
Prepare a flat bowl (I always use one of those silicon tartcases… perfect size!) for dipping your rice paper in, with lukewarm water. Not to warm, not too cold.
Dip each sheet into the water one side and repeat on the other side. It will still be slightly stiff when you take it out and put it on your kitchencounter but once it's been there it will soften quickly so work fast.
Put your vegetables neatly in the middle and top with some prawns and start wrapping the rolls.
There are many tutorials around how best to do that so I will not attempt to try and explain. Steamy Kitchen has a great way of doing it which is fairly foolproof. Check it out!
Make a nice dipping sauce for dipping your rolls in and enjoy!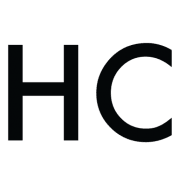 Simone Van Den Berg
Simone van den Berg is a Netherlands based freelance food photographer and food blogger. She has a passion for cooking, food and travel, which she shares on her blog Simone's Kitchen and of course right here on Honest Cooking.